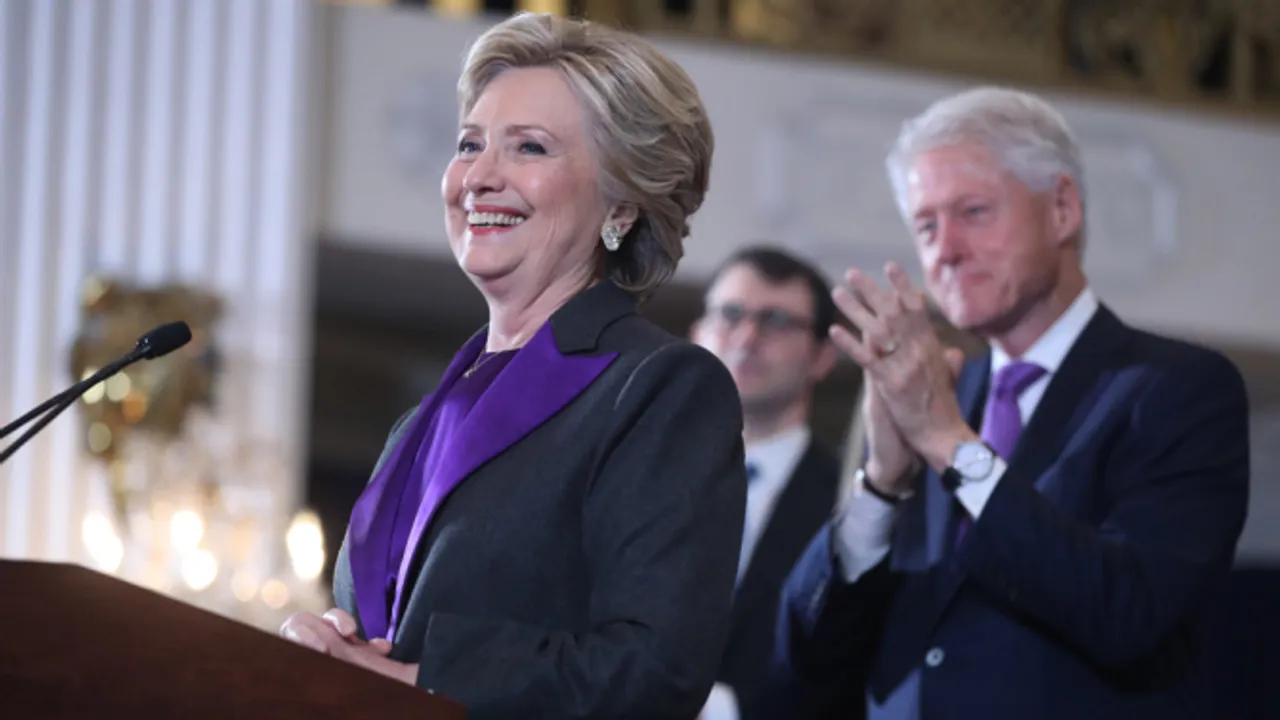 . HeHillary Clinton's new book, "What Happened", set to release on September 12, is already making waves. She revealed just what she thinks of President Donald Trump, while reading an excerpt of the book on MSNBC's "Morning Joe" show.
She talks about how when Donald Trump loomed behind her, during a presidential debate in October, she found it "incredibly uncomfortable". 
"He was literally breathing down my neck. My skin crawled."
"It was one of those moments where you wish you could hit pause and ask everyone watching, 'Well, what would you do? Do you stay calm, keep smiling and carry on as if he weren't repeatedly invading your space? Or do you turn, look him in the eye and say loudly and clearly, 'Back up, you creep. Get away from me. I know you love to intimidate women, but you can't intimidate me, so back up," she read out.
The debate took place days after the video of Trump talking about how he would "grab women by the pussy" was released. At the debate, Trump called the conversation "locker-room talk". He also said he would criminally prosecute Clinton if he won. He also said he wouldn't condemn Russia for hacking the US election.
Social media is having a field day with this. Many are speaking out in support of Clinton, while others are mocking her.
Yes @hardball_chris I believe @HillaryClinton's skin crawled as Donald Trump stalked her. Most women do. I couldn't sleep that night.

— Joan Walsh (@joanwalsh) August 23, 2017
@HillaryClinton, Girrrrl, "Back up, you creep!",would have worked wonders with a lot of us.

— Ana Navarro-Cárdenas (@ananavarro) August 24, 2017
Men on all sides of the poltical spectrum are mocking Hillary Clinton for feeling uncomfortable by Trump stalking her. Sexism knows no party

— celia (@_celia_bedelia_) August 24, 2017
We are happy that she is talking frankly about how Trump tried to intimidate her.
Clinton's book will look into the allegations of Russian meddling in the elections, sexism in the campaign and her experience on the ground.
According to her publisher Simon and Schuster, the book "takes you inside the intense personal experience of becoming the first woman nominated for president by a major party".
We certainly can't wait to read the book!
Also Read: Hillary Clinton On The Likability Problem For Women In Power