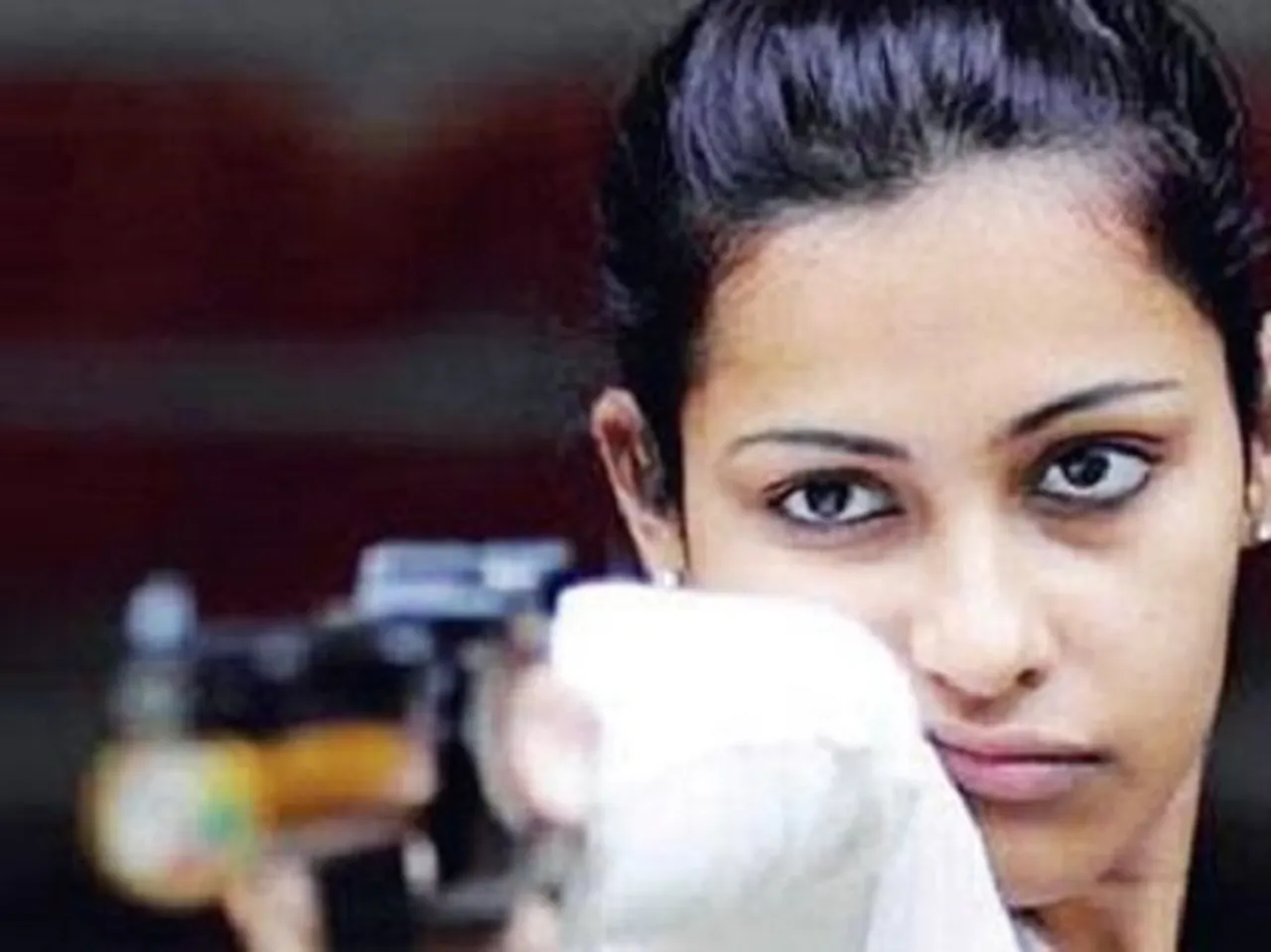 Pistol shooter Heena Sidhu has criticised the National Rifle Association of India (NRAI) for its "unjust policies". Her comments follow the association's recent move to include junior pistol shooter Manu Bhaker in the Asian Games and World Championships squads, despite her not meeting the selection requirement. Heena said she feels cheated by this move.
The former World No. 1 is now cynical of participating in the Asian Games after being "heartbroken" and "hurt" by the "injustice"
NRAI's ranking was announced last week, according to which Heena ranks No. 1 in the 10m air pistol and No. 2 in 25m pistol. The rule is that the top two shooters in each category will go to the Asian Games. The No. 1 shooter also gets a chance to compete in the 10m air pistol mixed doubles category.
Even though Manu Bhaker shouldn't be included in the team according to the rules, NRAI's selection committee on Thursday decided to overrule it, tweaking the policy. As a result, Heena is now pushed to No. 2 in the 10m air pistol event and No. 3 in 25m sports pistol. She is therefore out of the 10m mixed event and is excluded from the 25m pistol team.
"After giving 12 years of hard work to the country and the federation, I get this. At this point of time, I am asking myself whether I should even go to the Asian Games, when I am being treated like this. They have selected me as if they have done a favour on me. I am really heartbroken," Heena told TOI.
"I was already going through depression and wasn't in a condition to shoot in the KSS and Trial 5, but I still did. I am probably the only Indian shooter to have been shooting continuously since October last year," Heena said
"I have been at the shooting ranges throughout the year and didn't even get time to visit my family in Punjab. I still shot decent scores and was ranked No. 1 by all mathematical calculations. I don't understand how can a federation apply rules in retrospective and consider scores achieved from 40-shot events."
Also Read: Does India take its sportswomen seriously?
The shooting body surprised Heena and Shweta Chaudhry by including Manu in 10m air pistol team for both the events, despite the shooter being 6th in the national ranking. After Manu's inclusion, the earlier No. 2 ranked Shweta was pushed out of the Asiad team.
Also Read: Heena Sidhu Bows Out Of Iran Games Over Hijab