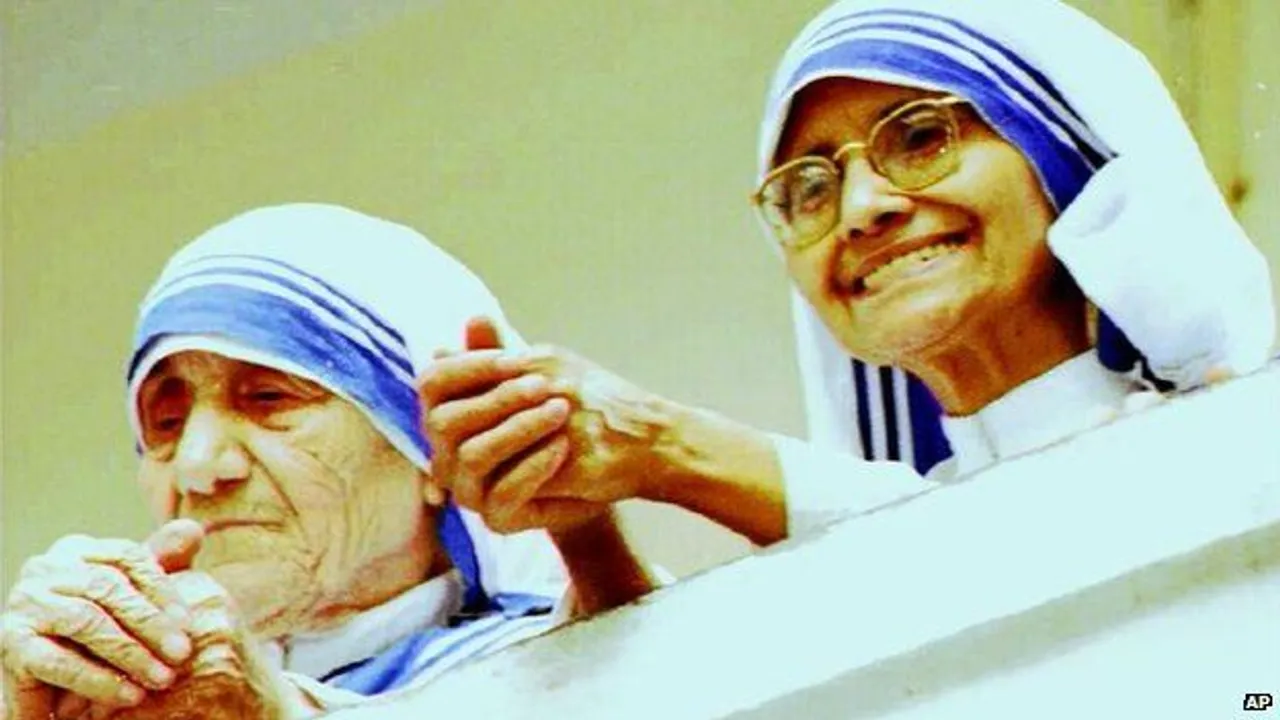 Mother Teresa had left her baby, the Missionaries of Charity Society in Kolkata, in the hands of a soul equally noble and pious- Sister Nirmala. Today, at 81 years of age, she passed away of a long standing heart ailment. Here are some things about her lifetime and her work towards humanity:
1. What could have been:
Sister Nirmala was born Nirmala Joshi to a Nepalese-Hindu Family in Ranchi. Her schooling was completed in missionary institutions in Patna, after which she was almost certain about building a career in law, for which she pursued a masters degree in Political Science, and went on to train for being a lawyer, before a different path beckoned to her
2. Gravitation to Christianity
Although the family followed the Hindu faith, somewhere down the line, she got more and more inquisitive about Christianity and Mother Teresa's work when she was in close contact with missionaries through her school. After finding more and more resonance with the philosophies of Christian missionaries, she converted to Roman Catholicism when she found herself completely pledged to the cause.
3. As a Missionary Of Charity
Sister joined Missionaries of Charity — the humanitarian service organization set up by Mother Teresa — in 1976, and became the head of its contemplative branch. Mother Teresa, who had been looking for a successor for years owing to her ill health, noticed the noble and dedicated work of Sister Nirmala towards her institution for over 20 years. Hence, just a few months before her death in 1997, Sister was unanimously elected as the new superior general
4. As Superior General
She was "In dreamland" over being entrusted with this huge responsibility. Having faith in God, "and depending on prayer," she believed she would be "able to continue God's work." She served charity as its spearhead until 2009, looking over the order's centers in Europe and the United States. For her tremendous contribution towards social service, she even received the Padma Vibhushan award, the second most prestigious title conferred to civilians, on the 2009 Republic Day, a few months before she handed over her responsibilities to Germany born Sister Mary Prema Pierick. 
5. Her Last Breaths:
She breathed her last in Kolkata late Monday night, at the ripe old age of 81. She returned to a Missionaries of Charity home in the city after spending some time in the hospital, and spent her last few waking moments there. Although she had been suffering from a heart ailment, she reportedly experienced a peaceful death. May her great soul Rest In Peace.