Clad in shiney black leather, chin to ankle. Jet black shades guarding a mysterious yet intriguing disposition. A lean mean body one with the bike, perfectly parallel. Waiting next to you at the red traffic light. Except, it's a hundred degrees outside. So, before their heads explode, they decide to take their helmet off. What you see next, you will fixate upon for a fortnight, easy.
Meet the owners of the tresses spilling out of that helmet, and many others.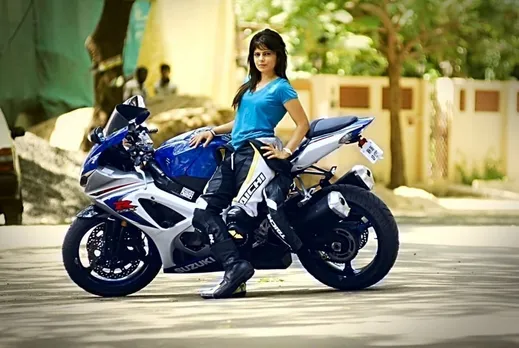 Alisha Abdullah
Picture By: YouTube
1.       Alisha Abdullah: India's first woman to burn some rubber- she is no ordinary speed-freak biker, she's officially a superbiker! But unlike most of her peers, her initiation into this testosterone-ridden hobby was smoother, for her father is national award-winning biker R. A. Abdullah. One can say that she is at the heart of this unconventional trend- taking it from toy-bikes, to cycles to biking at the JK Tyre National Racing Championship, threatening to knock off seasoned male bikers. Today, she plans to impart snippets of her passion to other women- with a motorbike school.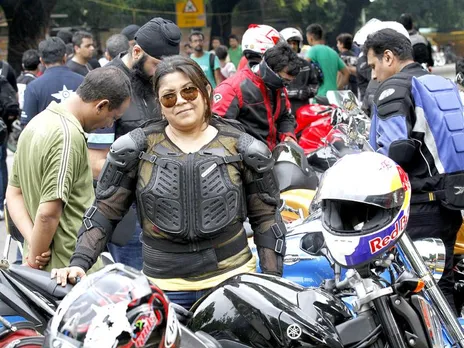 Seema Sharma Dora
Picture By: Hindustan Times
2.       Seema Sharma Dora: An advocate by day, she moonlights as a crazy motorbike junkie- and she is bloody good at it, too! Don't take it from us, take it from the big guys who conferred upon her the title for being the first Indian woman to have attempted a saddle sore and bun burner (endurance motor cycling) and completed 2,700 km in mere 36 hours. She had a support system stronger than her funky helmet- that fuelled her passion, literally! Her dad plopped her onto a Lamnbretta when she was 14, and her husband proudly understood that she has biker fuel pumping through her veins.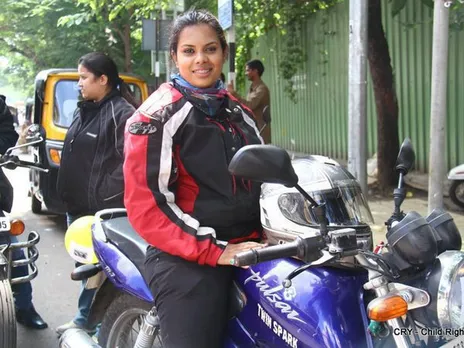 Firdaus Sheikh
Picture By: I Diva
3.       Firdaus Shaikh: She sure has cleared a nice little bike trail in the wild man's world for herself. Firdaus took to MTV's Stunt Mania, to declaring her unconditional love to a hobby that is controversial in many counts- biking.  Her own father refused to watch a single episode of that wildly popular show- for he wouldn't have her daughter do such non lady-like things. But there was nothing that could keep her off the thrill of kissing the roads on her wheels. She's headed to the treacherous Mana and Saanch Pass soon, hold your breaths!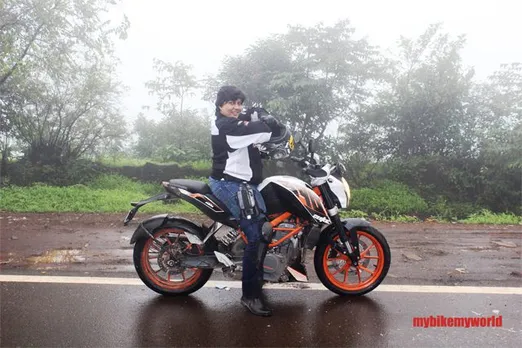 Sheetal Bidaye
Picture By: My Bike My World
 4. Sheetal Bidaye: When Sheetal rides, she feels empowered, she feels good, she feels like she's better than those bully boys. Holding on to that feeling of ecstasy, she rode her way up to the 18,654-foot Marsimek La mountain pass, braving  dirt roads, sand, slush, snow and low oxygen levels- and into The Limca Book of Records 2011, as the First Woman on motorcycle to reach Marsimek La.
5.  Aanchal Duggal: For Aanchal, getting her hands dirty on a gear was just a part of fulfilling the dreams her expired husband had for her- a dream she gave her heart to, and found true fulfillment in, in return. A reputed member of the spunky Limca Book Record Holding community "The Bikerni" on Facebook, just like Alisha and Seema. She has also authored a book called, "Recovery with a Hole in my Soul" where she candidly writes about love, life, and healing of a broken heart through a passionate hobby.
Facebook>