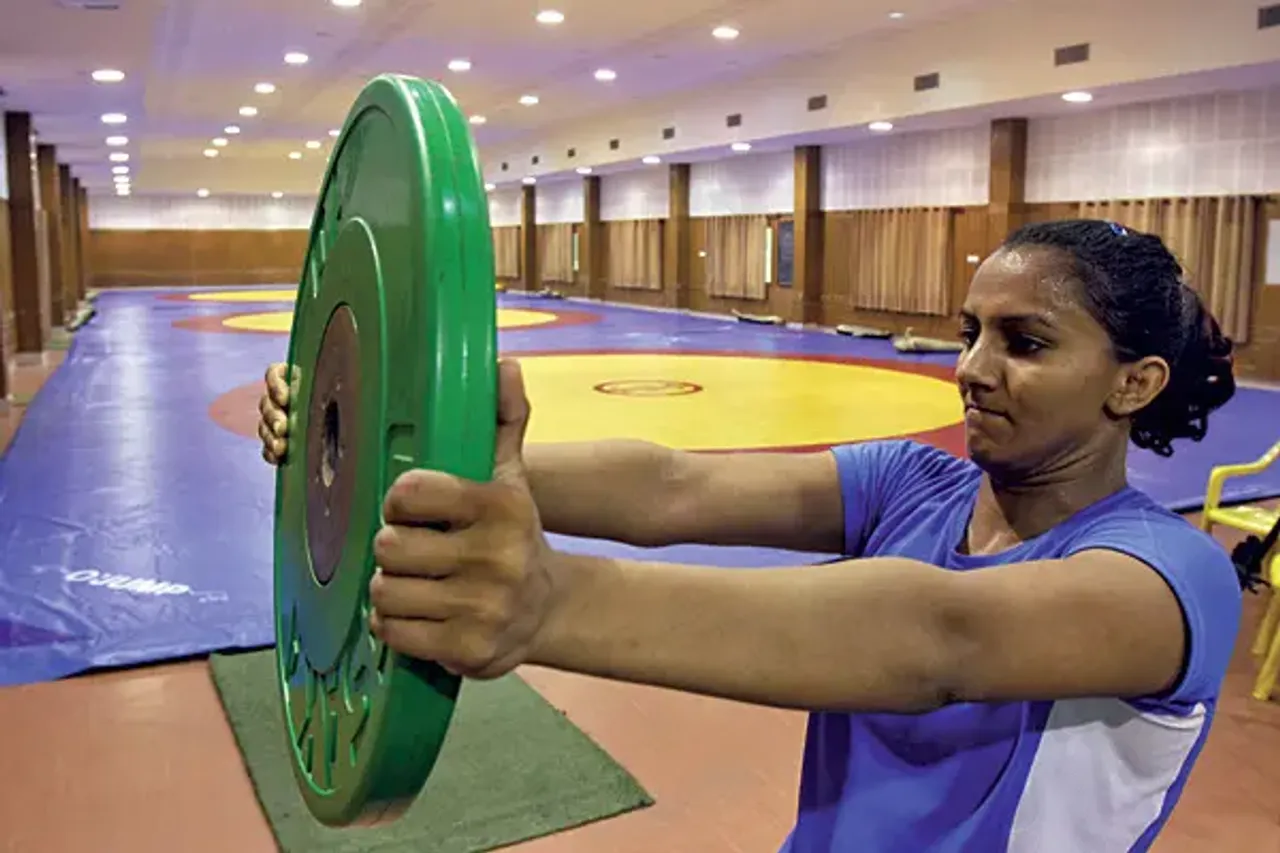 A state where marrying off a girl even before she can complete her education and contemplate upon a career is the norm - some ambitious sportswomen have decided not to let their careers meet the same fate. Spelling their priorities out to their families- they have demanded that marriage be put on the back-burners so they may prep for the 2016 Rio Olympics.
Athletes like Deepika Thakur, Lalita Sehrawat and Geeta Phogat whose performances in the prestigious global-contest are possibly crucial to the Indian squad as well as their own careers, have realized the weight of this opportunity, and are securing all lose ends so they may focus all their energies on Rio.
And one of the main hurdles is marriage. Not only is the process an elaborate one, a girl's life changes drastically after she marries. Indian patriarchy ensures that the most ambitious woman is domesticated in the service of the family.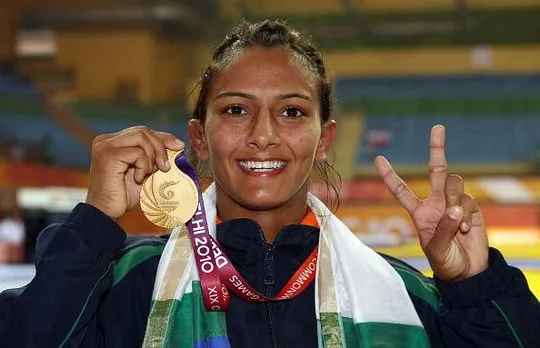 Fully aware of that, Geeta Phogat, 26, with possibly the most exuberant chances - having created history by becoming the first Indian woman wrestler to qualify for the Olympics - wishes not to let anything put that in jeopardy. And her father who doubles up as her coach, is backing her up as she extended her "deadline" from London 2012 to Rio 2016.
"At the London Games, Geeta's performance was average. But then immediately after that, she won bronze in the world championship and that changed everything. Now she wants to win a medal in the Olympics and everything else comes after that," said her father Mahavir Singh- yes, the same legend on whose life Bollywood star Aamir Khan is making the movie 'Dangal'  - to TOI.
But Deepika Thakur- member of the Indian women's hockey team that is all set for qualifiers had an ailing mom, who insists she wants to see Thakur "get married before she dies", to convince.
"So, I had decided to go for marriage after last year's Asian Games. But as we won a medal there, I requested my mother to give me a few more months till the Olympic qualifiers," she explained to TOI.
Thakur, who is optimistic about India's chances at the Olympics, has now ensured there is no talk of marriage until August next year. Although the selections will only happen in October, India's fifth place finish at the recent Hockey World League semi-finals in Belgium gives them reason to be hopeful.
"And now, as we have almost achieved it, my mother too wants that I should focus on my game."
Another 22-year-old Olympic-aspirant Lalita Sehrawat has "wrestled" all distractions to dedicate herself to preparations. Her Fiancé of three years, former international wrestler Balraj Nain, has been her greatest support system - for he knows what competing at an international level entails.
"My fiancé is very supportive and is playing a pivotal role in shaping my wrestling career. Keeping in view the preparations for the Rio Olympics, we have decided to put marriage plans on hold," said Sehrawat to TOI.
Nain has Sehrawat's best interests at heart too. "We have entered the 21st century and still our families face sarcastic remarks that it's been such a long time since our engagement and we are still to get married. But my close friend  has told me to listen to my heart and forget about the rest. Moreover, people don't even spare God, so we are just commoners...So, right now I am only focused on Lalita's wrestling career and all other things can take a back seat," explained Nain to TOI.
Featured image courtesy: CSmonitor.com