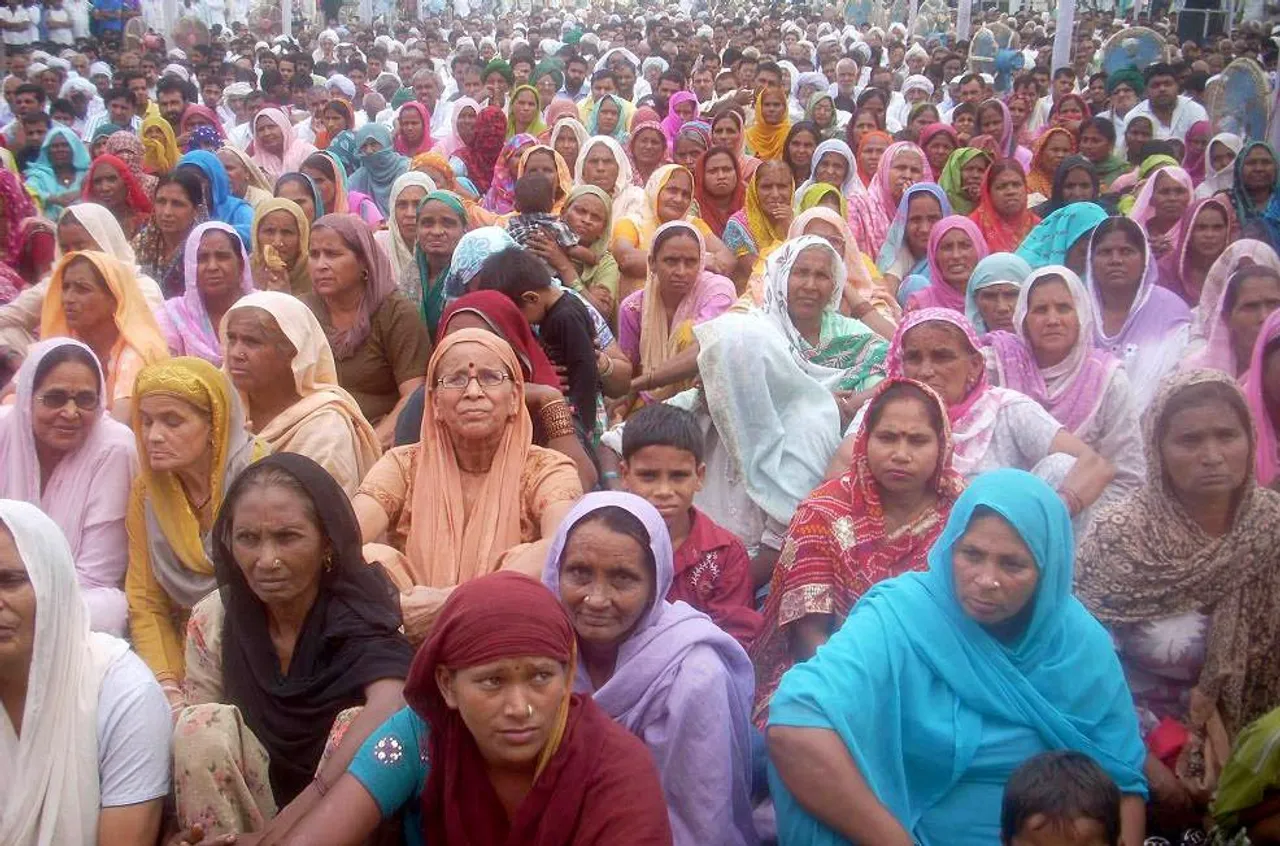 As shameful as it is, female infanticide and female feticide are highly prevalent in India. The patriarchal norms dictate that a girl child is a liability whereas sons are assets to the family. As a result, the state of Haryana, and some surrounding districts have a shockingly low sex ratio. According to the 2011 census, there were 877 women per 1,000 men in Haryana against the national ratio of 943.
This year however, one can see some hope as the women in Chandigarh, the joint capital of Haryana and Punjab; have created history with a record 75.87% turnout in the assembly election. According to a report by the Times of India , in Jind, Bhiwani, Kurukshetra and Mahendergarh, the percentage of women voters was higher than the male voters. In Kaithal, the polling percentage of both remained almost equal.
The report also stated that the home turf of INLD chief Om Prakash Chautala, Sirsa, saw the highest percentage of the female voters in the region with 83.99% coming to the polling booths. Next in number was neighbouring Fatehabad with 82.40% women casting their vote.
In 2009 elections, the percentage of women voters casting their ballot was 71.11%. The lowest turnout of women voters was seen in 1968 with only 54.33% women voters. There has been a commendable growth in these numbers this year with Ellenabad constituency of Sirsa district recording the highest turnout of women voters with 88.52%. Badhkal, however, had the lowest polling by women at 57.81%.
In Lok Sabha polls, the voter turnout for all the 10 Lok Sabha seats in Haryana was 71.86%, stated Times of India .
ORIGINAL SOURCE: Times of India
http://timesofindia.indiatimes.com/home/specials/assembly-elections-2014/haryana-news/Women-voters-create-history/articleshow/44842880.cms