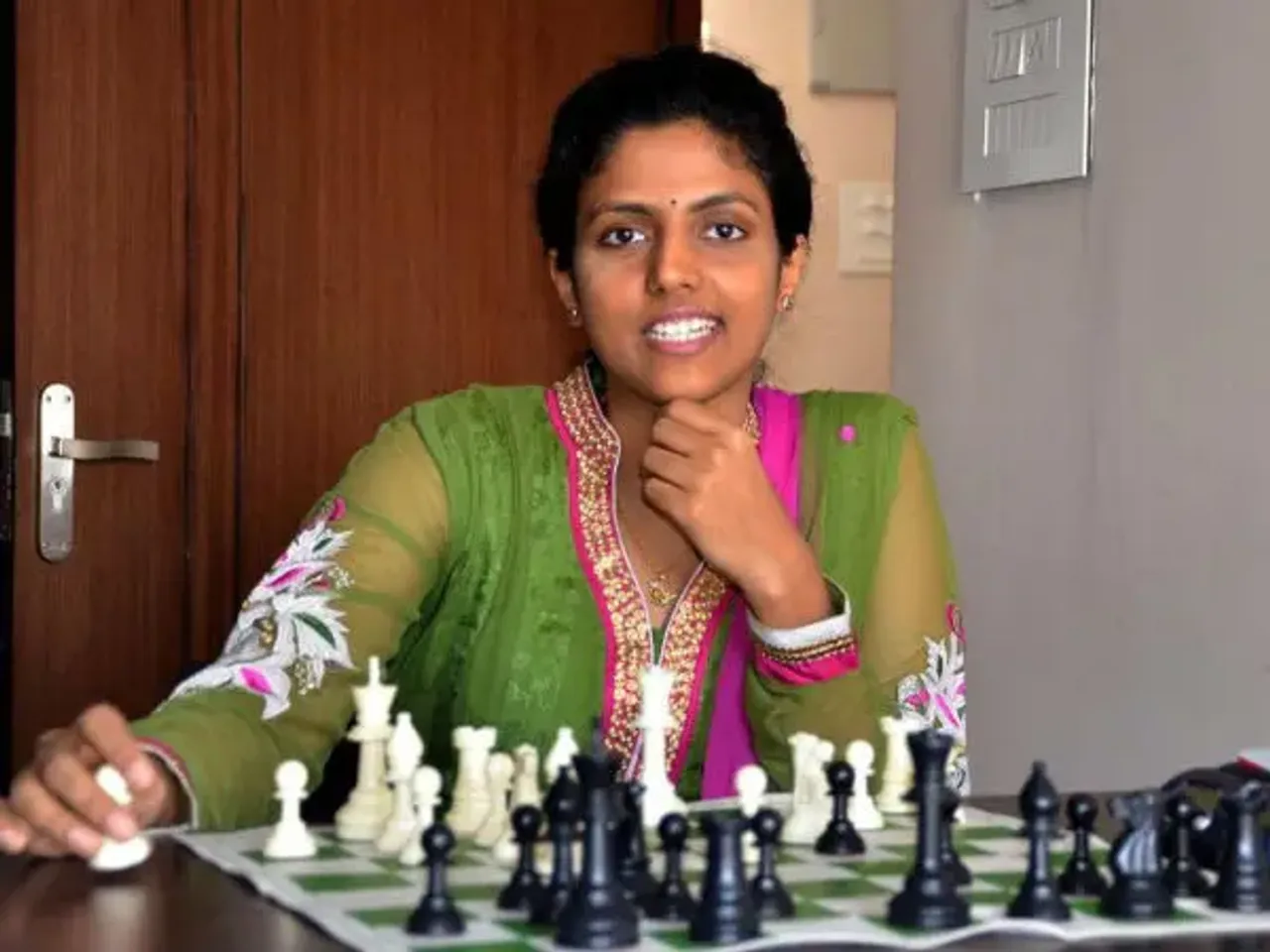 Say cheers to yet another woman who has made India proud at the global stage. Hyderabad-based Harika Dronavalli has clinched the bronze medal at the 2017 Women's World Chess Championship, held in Tehran.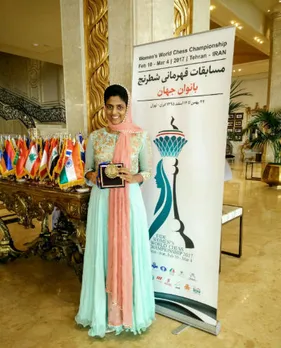 Pic Credit: Firstpost
However, it was quite a heart-breaking match for Harika as she lost at a stage after maintaining a strong position so far in the tournament. She was knocked out by China's Tan Zhongyi in the Armageddon tie-break and had to settle for a bronze.
Painful exit!Will keep haunting for time to come & letting you all down.Failed to change the colour,its the third 🥉in a row at the #WWCC2017

— Harika Dronavalli (@HarikaDronavali) February 25, 2017
Harika aimed high and is focused on becoming the first women's world champion from India. This was her third time she won the same spot in the tournament. She had also earned bronze at the 2012 and 2015 World championships. Losing the top spot the third time must have been hard for Harika to accept but she fought valiantly among the 64 top women chess players in the world, coming up with a stellar performance.
India should be very proud of the valiant effort by @HarikaDronavali She fought with so much heart and determination! @davidllada @WOMChess pic.twitter.com/8wtS1oADtu

— Susan Polgar (@SusanPolgar) February 25, 2017
In the Armageddon tie-break, Harika was playing with white army, which was a disadvantage because of the rules of the Armageddon. The rules clearly state that a player who is on the chess board with white pieces has five minutes to make the move and it has to be a sure win for the player to go ahead in the game. Compared to white, black has four minutes before each move and can progress next without a worry even if the player settles for a draw.
Heartbroken &exhausted!While experiencing the roller coaster ride;your tweets kept me going.Thank you for all the encouragement and guidance https://t.co/q0Pqn00Eve

— Harika Dronavalli (@HarikaDronavali) February 25, 2017
In a battle that was organized for two 25-minute rapid games, followed by two 10-minute rapid games and two blitz games, Harika's time got over after 99 marathon moves and that led Tan advance to the final. She will now face off Ukrainian Anna Muzychuk in the four-game final, which begins on February 27.
We applaud Harika's sportswomenship! We just hope that she will again come back to the tournament with double determination in the next Women's World championships and break her own record.
Also Read: Shooters Heena Sidhu, Jitu Rai Bag Gold In ISSF World Cup
Join Us on https://www.facebook.com/SheThePeoplePage
Follow Us on https://twitter.com/SheThePeopleTV