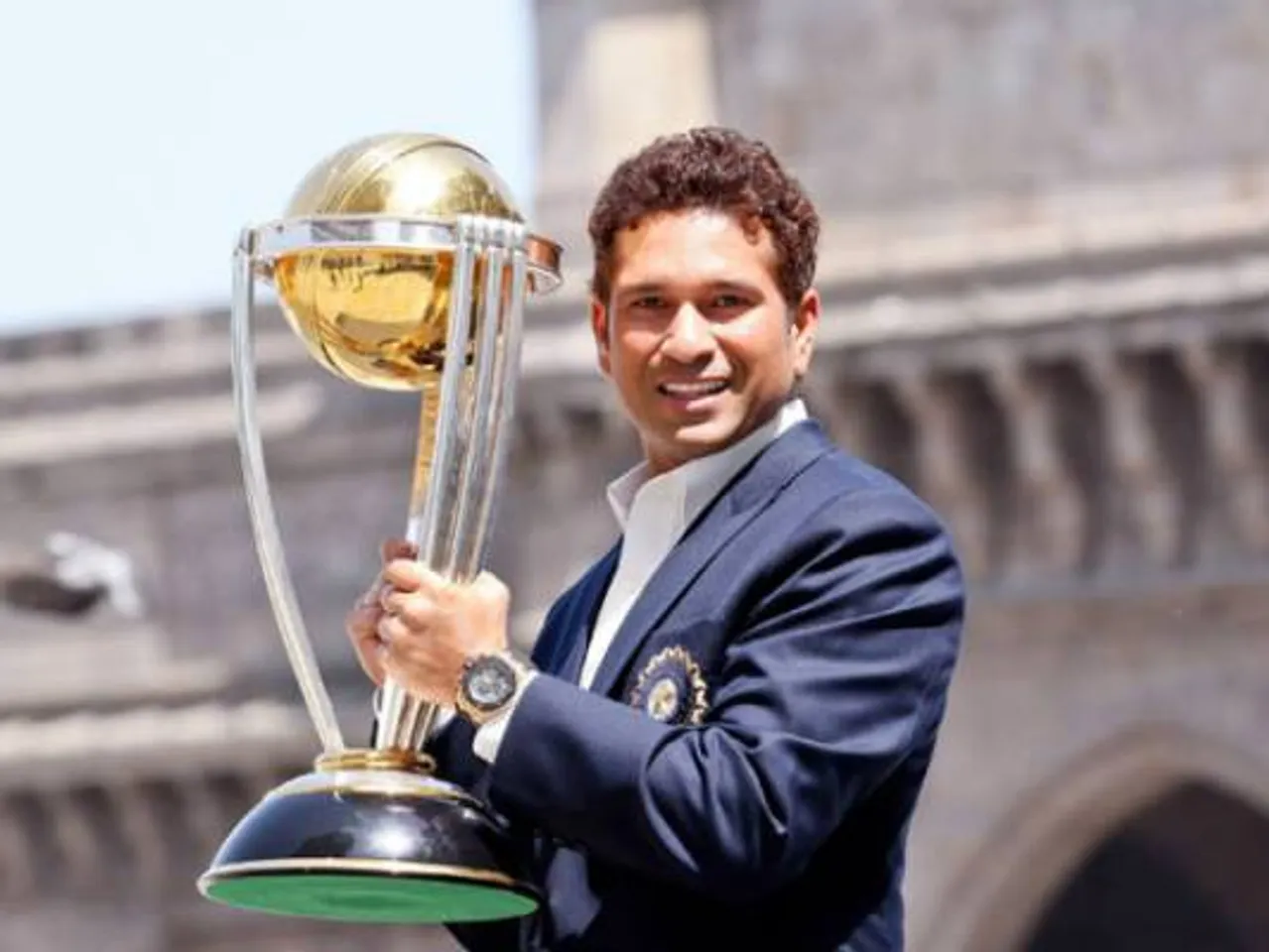 "Life without Sachin will be like a piece of your body being taken. It's like a death in the family. He has become a habit of our lives. He is like the Zandu balm when India is paining, like fevicol when India is cracking,"- Sushil Hattangadi, a former cricketer on Sachin's retirement
Sachin Tendulkar is a name that unites the nation. His 24-years-long tryst with cricket is a legend. Thanks to this gigantic contribution that made Indian cricket what it is today.
Besides being a cricketing legend, Sachin is a man with great wisdom who cares about social issues bothering the country. On Little Master's  44th birthday today, let us talk about 5 instances when he stood up for women empowerment.
1. Supporting Women's Cricket
This cricket doyen has always supported and encouraged the participation of women in sports. In a recent article by him, he expressed his happiness at the great strides women's cricket is making around the world. He aspires to see more girls playing cricket, in India, as a career option.
"The year 2017 promises to be an inflection point for women's cricket and rightly reflects the changes taking place in the rest of the world for gender equality and rights," he wrote.
The International Cricket Council (ICC) has appointed Sachin Tendulkar as the UNICEF and Cricket For Good ambassador for the Women's World Cup 2017.
2. Love for Women-centric Films
The Master Blaster, on various occasions, has proved that films that talk about empowering women resonate with him. He loved the Aamir Khan starrer "Dangal" that he had watched at a special screening hosted by the makers of the film.
3. Encouraging women's participation in Political Spheres
According to a report by TOI, Sachin Tendulkar adopted a village of Osmanabad district in February 2017. The adoption was conditional that more and more women will play an active role in all his efforts towards its development.
Read Also: Is Sania Mirza's Biopic on the cards?
4. Promoting Women Empowerment through Social Media
Sachin has never shied away from celebrating the victories of Indian women in sports. He is an active Twitter user and lends unequivocal support to women through his tweets.
When Indian women's hockey team won the Asian Championship in November 2016.
Humse jo takraega woh mitti mai miljayega! A big congratulations to our champions. Jai Hind! pic.twitter.com/7pl5KZE39n

— Sachin Tendulkar (@sachin_rt) November 5, 2016
He also praised wrestler Sakshi Malik and badminton player P V Sindhu for their stellar performance in London Olympics 2016.
Yeaaahh!! @Pvsindhu1 through to the #badminton finals with such an amazing performance!! Congratulations! Superb smashes!

— Sachin Tendulkar (@sachin_rt) August 18, 2016
5. Valuing the Women in his Life
He has no qualms in accepting the fact that his wife played a pivotal role in his career advancement.
"I know Anjali, being a doctor, there was a wonderful career in front of her. When we decided to have a family, Anjali took the initiative to step back and say that 'you continue with your cricket and I will take the responsibility of the family'" Sachin recalled while delivering his retirement speech in November 2013. He further acknowledged her efforts by confessing that it was because of her that he was able to play cricket freely and without stress.
Sachin's camaraderie with his daughter is equally adorable. In an interview with DNA, he confessed,"It was my daughter Sarah, who inspired me to do charity."
SheThePeople.TV wishes the Cricket maestro a very happy birthday!
Image credits: OneIndia
Read Also: Former Indian Women Cricketers Call for IPL style Premier League