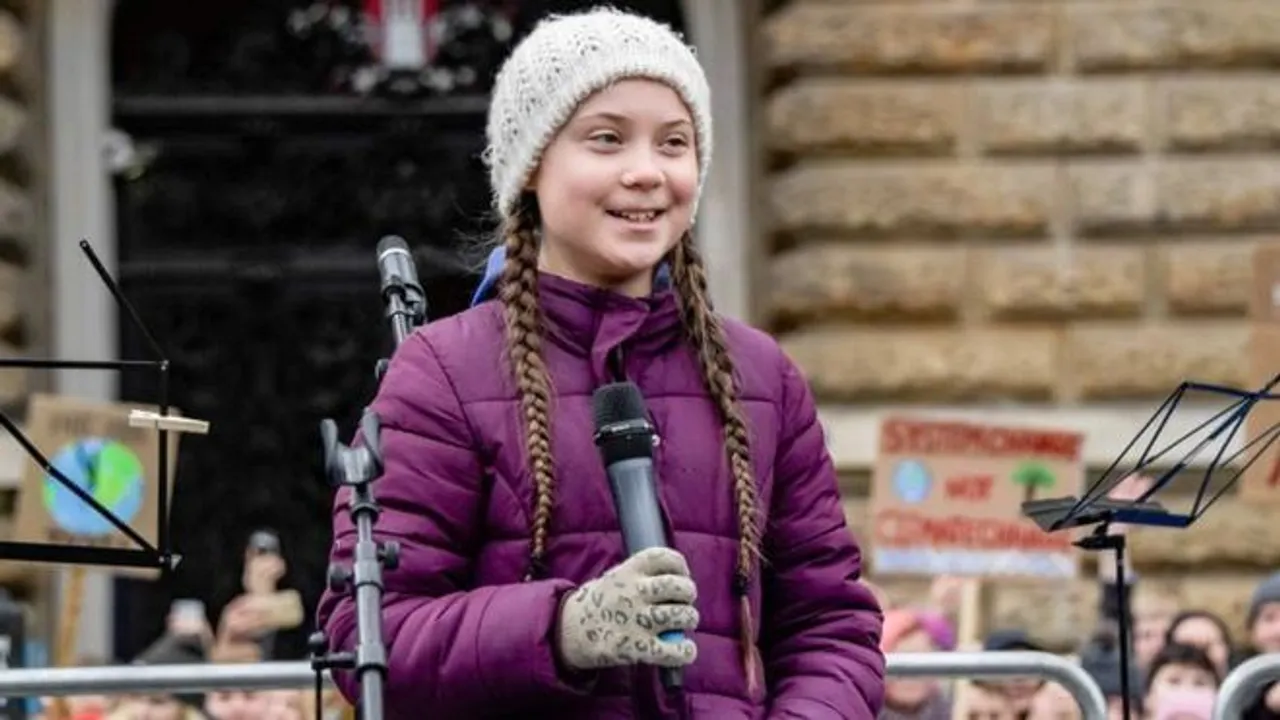 Swedish climate activist Greta Thunberg has declined to accept the Nordic Council environmental award, saying the climate movement needed people holding power to begin listening to science, and not "more awards".
The 16-year-old climate activist was felicitated at a Stockholm ceremony held by the Nordic Council, which is a regional body for inter-parliamentary cooperation. She had been nominated for her activism by both Sweden and Norway. However, Thunberg's spokesperson informed the audience after the announcement was made that she would not accept the prize sum of 350,000 Danish kroner (about $52,000 or €46,800), The Guardian reported. Since Thunberg is in California currently, a statement was read on her behalf by fellow climate activists. Sofia and Isabella Axelsson quoted Thunberg as saying, "What we need is for our rulers and politicians to listen to the research," reports India Today.
The Nordic Council gives annual prizes for literature, youth literature, film, music and the environment, each year worth 350,000 Danish kroner ($52,000).
However, this is not the first time the climate activist has been awarded or nominated for a prize. Thunberg was a frontrunner for the Nobel Peace Prize this year, for her climate change activism and the conversation and awareness that it had created worldwide. Last year, Thunberg also declined another award, the Children's Climate Prize, which is presented by a Swedish electricity company. This was because many of the finalists had to fly to Stockholm for the ceremony and Greta opined that air travel was a big contributor to global warming. Not the one to shy away from her own words, Thunberg chose to travel on a zero-emission sailboat to the United States in September.
She also won the 2019 Right Livelihood Award, "for inspiring and amplifying political demands for urgent climate action reflecting scientific facts."
Also Read: Toxic Cities: How Every Citizen Can Be A Pollution Fighter
Instagram Post to clear her stand
She discussed the choice she made in an Instagram post from the US. Greta wrote that the climate movement does not need any more awards. "What we need is for lawmakers and people in power to start listening to the current, best possible science". She acknowledged the Nordic Council for the "grand honour". But, criticised the Nordic countries for not living up to their "great name" on climate concern.
"There is no lack of boasting about this. There is no lack of wonderful words. But when it comes to our present emissions and our environmental footprints per capita, then it's a completely different story," Thunberg said.
Thunberg rose to fame after she began spending her Fridays outside Sweden's parliament in August 2018, carrying a signage reading "School strike for climate".
Also Read: Meet Climate Activist Ridhima Pandey, India's Greta Thunberg
Image: BBC
Saumya Rastogi is an intern with SheThePeople.TV