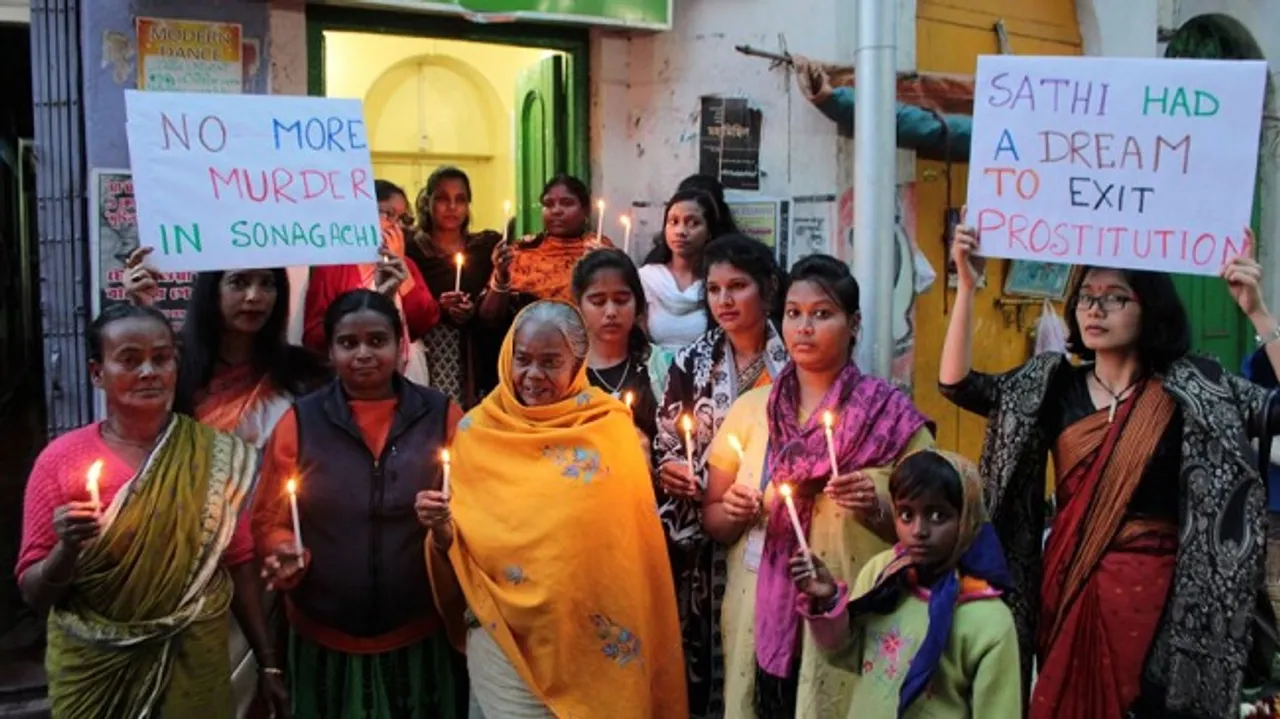 Whether the government should legalize prostitution is a huge debate among intellectuals and activists working for the cause. While some countries have legalized prostitution, where the government has decriminalized brothel-owning, pimping, buying and renting of women's bodies, India still stands far from it, both legally and culturally. Legalization of prostitution means that government regulates how, when and where prostitution can take place. It regulates the prices and encourages taxing prostitutes just like in any other form of profession. But there is a resistance to legalization in India because of cultural factors that won't empower the sex worker even if prostitution gets legalised.
In 2014, the then National Commission for Women Chief Lalitha Kumaramangalam had proposed to legalize sex trade. However, in 2015, Women and Child Development Minister, Menaka Gandhi, strictly opposed its legalization. She said that the ministry has recommended some schemes and initiatives for sex workers which they must avail, but refused legalization.
Recently, Delhi Commission of Women Chief Swati Maliwal called prostitution the "worst form of slavery" and if legalized it will give way to trafficking at a more vigorous rate.
"I am not at all in support of legalisation of prostitution. Prostitution I think is the worst form of slavery and it will only promote trafficking. Only poor women would be pushed into it if it gets legalised. I want to ask the experts who vouch for its legalisation, will you allow your daughters, sisters or wives to take this up?" she asked.
Experts and people working closely with sex workers to rehabilitate them believe that no sex worker gets into the trade by her own will. Either pimps and brothel owners force her into it or she becomes a second generation sex worker.
India is a country of culture where women can't think of selling their bodies for money, said Fatima Khatoon from Forbesganj, Bihar, who started a crusade against human trafficking and sex work. She belongs to the Nutt community in which all the women have to step into prostitution. Khatoon married into the family of brothel owners when she was only 10. Later, when she helped a few girls elope from there, her family and the society she lived in ostracized her.
TRAFFICKING, SEX TRADE INTER-LINKED
Talking to SheThePeople.TV, she said, "Today when it is illegal and people know that they can get into trouble, still trade of young girls and women is happening. So if you completely remove the fear by legalizing prostitution, then do you think any girl would be safe? Both trafficking and prostitution are inter-linked."
"A woman's biggest jewellery is her own body. When a woman walks into sex work, then she has to crush all her dreams. I have seen young girls bought and sold since childhood and I am fighting against it so I would never want the government to legalize it," she added.
Khatoon is the spokesperson of the Forbesganj branch of Apne Aap Worldwide. The organisation works for the betterment of sex workers in the country.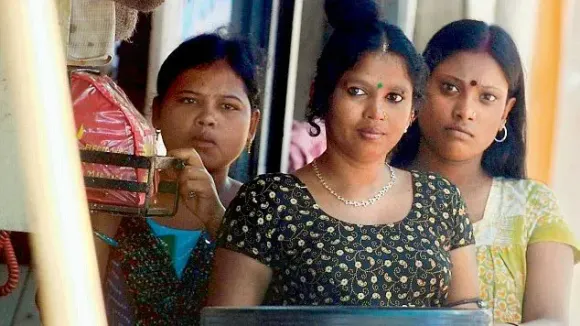 GB Road prostitution
NO SOCIAL ACCEPTANCE
"There won't be any regularization in the trade even after the government legalizes it as it would be easier for brokers to get girls but the girls will not have any benefits. In other countries, first the brothel owners test sex workers for diseases and then send them to a brothel. Sex workers choose the work because it is lucrative, has monetary gains, but India doesn't have this system. A lot of the state authorities are in the trade as well and they don't want it to become a proper trade," said activist Jayamma Bandari from Hyderabad, founder and President of Chaithanya Mahila Mandali (CMM), which helps in rehabilitation of sex workers, counselling and providing legal aid to them.
"Once a woman enters the trade, it becomes very difficult for her to come out of it. Society doesn't accept them as their own and so they have to remain in it as it becomes their life," she added.
Jayamma has direct impact on 4,428 sex workers, of which 1,000 are now engaging in alternative livelihoods. CMM reaches out to 3,332 government school students in areas, where a majority of sex workers live, to prevent them from harm. Her prevention home currently has 43 children of sex workers.
ALSO READ: How Koshish Endeavours to Reinstate Sex Workers to the Mainstream
Working closely with sex workers, she feels that policy-makers don't know the grassroots level problem. Bandari also spoke about the Human trafficking bill tabled in the Lok Sabha recently and said that the people who formulated the bill never talked to the victims concerned. "Even people like me, who work at the ground-level, don't know about the guidelines of the Bill. Policy-makers should at least involve the people directly affected by it and working towards it," she said.
New Zealand, Austria, Australia, Bangladesh, Belgium, Brazil, Canada, Colombia, Denmark, Ecuador, France, Germany, Greece, Indonesia, Netherlands, Hungary, Turkey are some of the country where the government has legalized prostitution.
NO GAINS FOR SECOND-GENERATION AND CHILDREN OF SEX WORKERS
The impact of prostitution goes down many generations if a woman gets into it. There are several cases of unwarranted pregnancies, diseases and the whole trade is tangled in gross inadequacies. Lalitha Nayak works with Society for Participatory Integrated Development in G.B. Road, Delhi. Nayak runs a shelter for children of sex-workers, to curb cases of second-generation prostitution and has spent half of her life convincing sex worker to educate their children.
She says that the level of discrimination against girl child in India is so extreme that after a sex worker gives birth to them, their career path is laid right out. "By legalizing this trade, the people who don't want their girls to study and the men who don't want to work by themselves will obviously push their young girls into this profession," said Nayak.
"Sex workers want their children to study and never get into the sex trade. The government should form schemes for second generation of sex workers and their children so at least they have a better life," - Lalitha Nayak
She added that while the government should not legalize it, women who are in this trade already should have all the rights and benefits from the government as long as they are in it. "There is so much stigma with sex workers and their children that wherever they go, they feel discriminated."
LEGALIZATION NOT CURATIVE SOLUTION
The activists and experts who work at the ground level want equal rights, opportunities as any other civilian in the country. The government should work towards controlling prostitution, instead of legalizing it. So no one can buy and sell women for pimping them. Those who do end up doing the trade should get conviction and the law enforcing agencies should take stricter actions against them.
"Sex workers want their children to study and never get into the sex trade. The government should form scheme for second generation of sex workers and their children so at least they have a better life. We only praise their children once they go through hardships and achieve something while no child should have to go through the challenges that a sex worker's child goes through to have basic education," said Nayak.