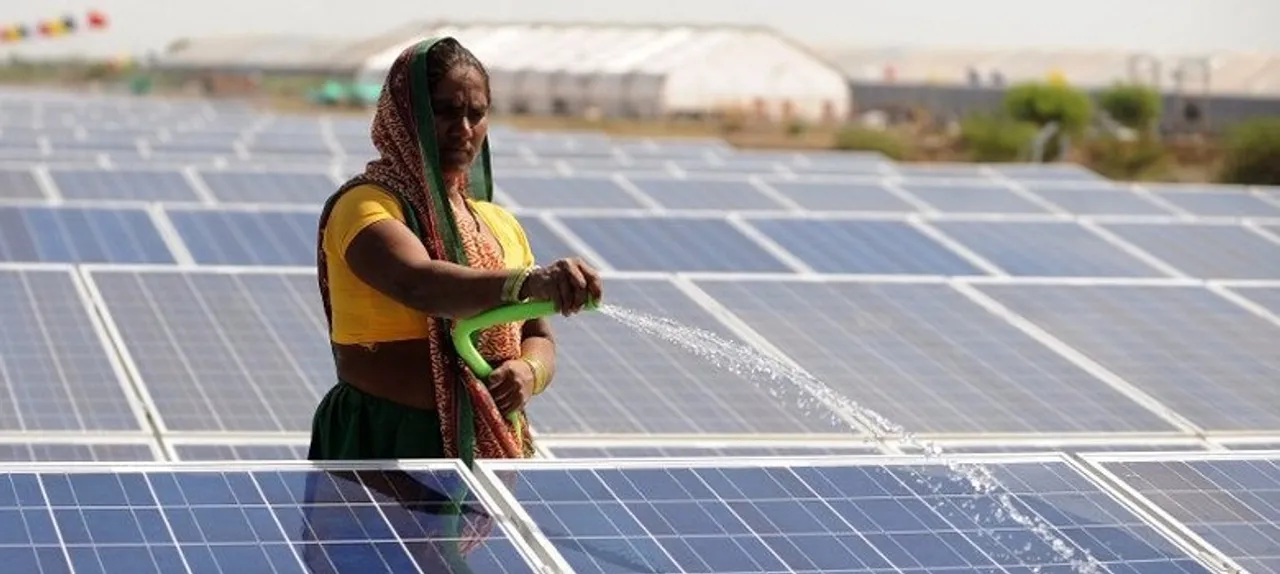 With the population of India rising manifolds, there is a greater need for proper and uninterrupted electricity supply for the Indian people at large. Many villages and rural areas in India still function without electricity.
Generating electricity through traditional methods hasn't really worked out for us, has it? Even metro cities have massive power cuts especially during the summers and rainy seasons because the municipality does load-shedding.
What's the solution then? With a population so high, and a growing need of power supply - the solution is that we use renewable sources of energy.
Solar and wind energy are two sources India needs to adapt. It is growing in popularity, especially solar energy, but since the cost to buy and install solar panels or wind turbines is high - it works out cheaper to burn coal. But at what cost?
The environment all over the world is deteriorating, and global warming is a reality. The government is recognising the need to move to renewable sources of energy and is making efforts to invest in the same.
According to Bloomberg, Prime Minister Narendra Modi wants to spend 210 billion rupees for India's solar panel manufacturing industry. The initiative is called Pradhan Mantri Yojana for Augmenting Solar Manufacturing and has not been made public yet. Modi also plans that by 2030, 40 per cent of India's power should come from renewable sources.
India receives a high amount of sunlight and is the perfect place to start installing solar panels.
The world's largest solar plant was built in Kamuthi, Tamil Nadu in November. This plant can power up to 150,000 homes.
U.S. companies such as SunPower and Tesla have plans to enter the Indian market and invest in solar energy as it a promising prospect. SunPower has partnered with Mahindra EPC to build a 5-megawatt solar plant in India. These developments could lead to a perfect solution for Indians, as solar is an affordable and safe way to produce electricity in India without causing any damage to the environment.
Pic credits: Scroll.in
Also read: 6 Ways To Save Our Environment