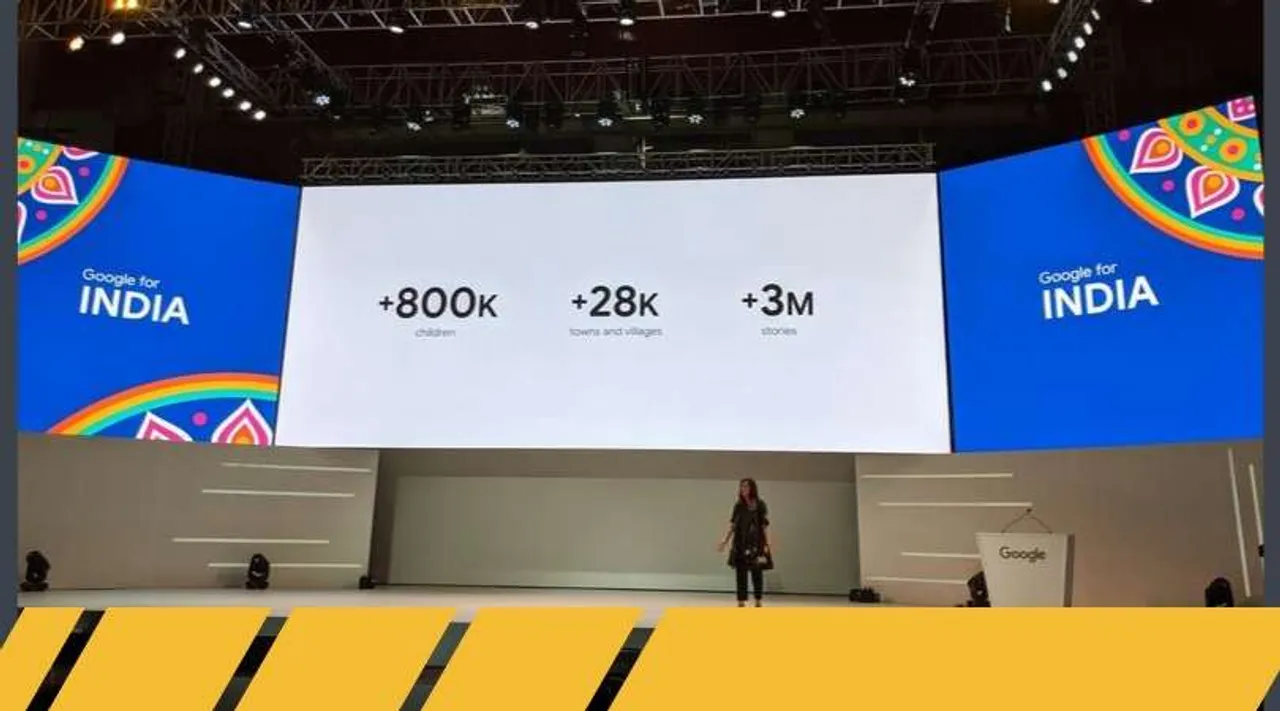 At its mega Google for India conference, the tech giant introduced support for seven new languages in Google Search. It talked of a jobs feature, it spoke of refreshed design for Google search in India as part of its roadmap in the country. Manuel Bronstei, VP product management for Google Assistant on stage said Hindi is the second most used Assistant language in the world globally after English.
Google on September 19 hosted the fifth edition of its annual Google for India conference in the capital New Delhi. During its annual event, Google India said:
KEY TAKEAWAYS
Major changes planned for Search in India
Introduction of support for seven new local languages in Search in India
Google Assistant will be available to some feature phone users in India through a toll-free number
A new Jobs feature is now coming to Google Pay with a focus is on entry-level jobs. It is coming as a Spot on the app starting with Delhi NCR
Google assistant coming in Hindi to Android TV
Google says over 100 mn cricket queries for cricket scores were in Hindi
Google had introduced a Hindi tab in 2016 on the mobile-based platform to enable users. Now it's doing this for more language to look for information and discover content in multiple languages. Users will also be able to discover content in Tamil, Telugu, Bengali, Gujarati, Marathi, Kannada and Malayalam.
Also Read: What's Rhythmic Gymnastics?
Google plans to add to that list and introduce support for three new local languages - Oriya, Urdu and Punjabi by end of 2019.
Google also introduced a refreshed design for Google Search in India that will highlight queries in local languages. Users can look for content in local languages by tapping on the chip that appears below the search bar.
Google also said that the Google Assistant will be available to some feature phone users in India through a toll-free number. The company said that users who have a Vodafone or Idea connection will be able to place a call to 000 800 9191 000 and then talk to Google Assistant in English or Hindi.
Also Read: DemocraShe with Shaili Chopra
Its Bolo app also support for new languages with content from Katha Kids, Chotta Bheem. The speech-based app for helping children read has an assistant called Diya which gives feedback to the child. Talking about Bolo, a speech-based app that helps children learn to read, that Google launched in March 2019, Sapna Chadha, director of marketing, Southeast Asia & India, said, "Bolo has already helped 800,000 young Indians read stories more than three million times, and speak half a billion words."