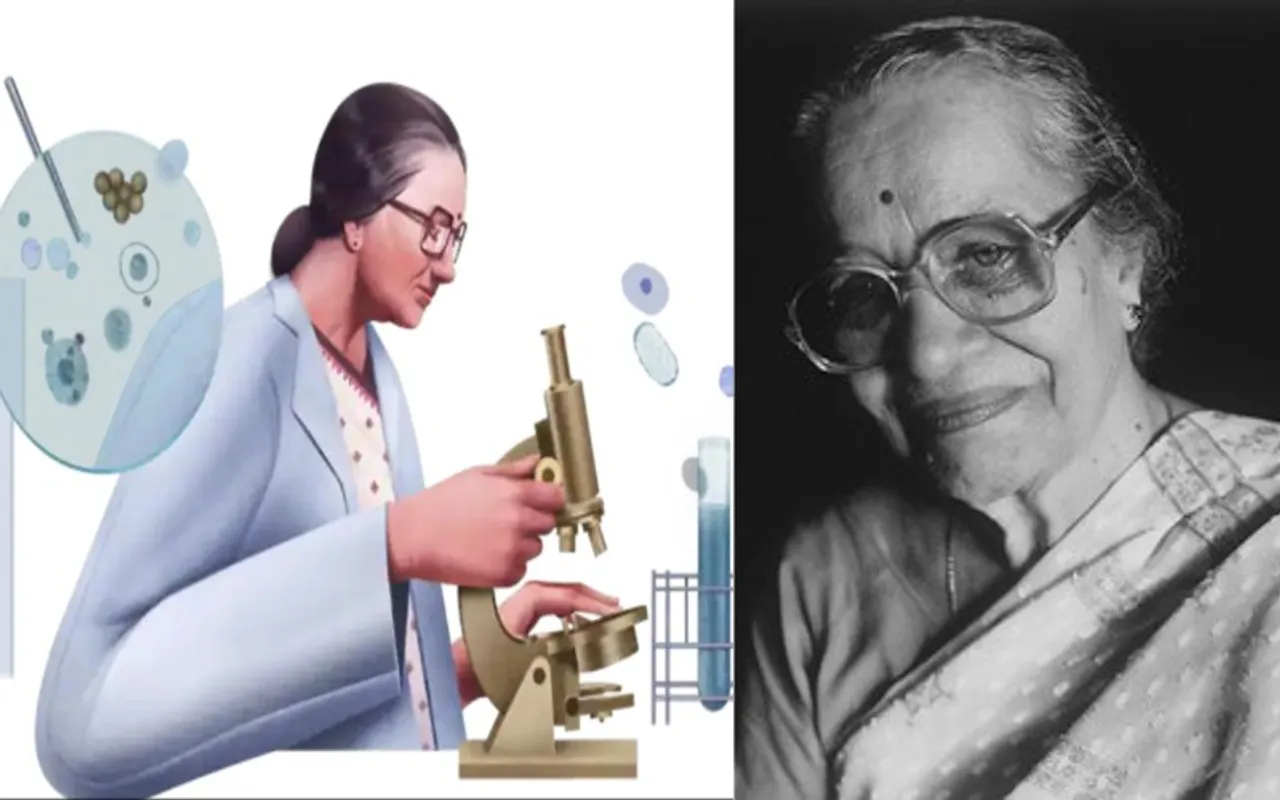 Google honoured Indian cell biologist Dr Kamal Ranadive through a creative doodle illustrated by India-based guest artist Ibrahim Rayintakath. This was done to mark her 104th birth anniversary. She is known for her ground-breaking cancer research.
Her work 
Biologist Dr Kamal Ranadive was among the first researchers in India who proposed a link between breast cancer and heredity. She also identified the links among cancers and certain viruses.
She was born in 1917 in Pune and studied Mycobacterium leprae, the bacterium that causes leprosy. She also contributed significantly in developing a vaccine for the same.
Interestingly, her father wanted her to pursue a medical education. She, however, wanted to study biology and carved out a career in that niche.
"In 1949, she received a doctorate in cytology, the study of cells, while working as a researcher in the Indian Cancer Research Center (ICRC). After a fellowship at Johns Hopkins University in Baltimore, Maryland, USA, she returned to Mumbai (then Bombay) and the ICRC, where she established the country's first tissue culture laboratory," the American tech company said.
She had also been passionate about seeing more women enter scientific fields. For this, she founded the Indian Women Scientists' Association (IWSA) in 1973 with her colleagues. This was done to support women in scientific fields.
She retired in 1989 and aspired to train women as healthcare workers and providing health and nutrition education. For that, she worked in rural communities in Maharashtra.
Awards
She was conferred with the Padma Bhushan (the third highest civilian award) for Medicine in 1982. She was also awarded the first Silver Jubilee Research Award 1964 which included a gold medal and a cash award of ₹ 15,000. 
---
Suggested Reading
Google Doodle honours Fearless Nadia on her 110th birthday
The Coronavirus Google Doodle Tells You To Stay Home, Stay Safe
Google Doodle Honours Meena Kumari On Her Birth Anniversary