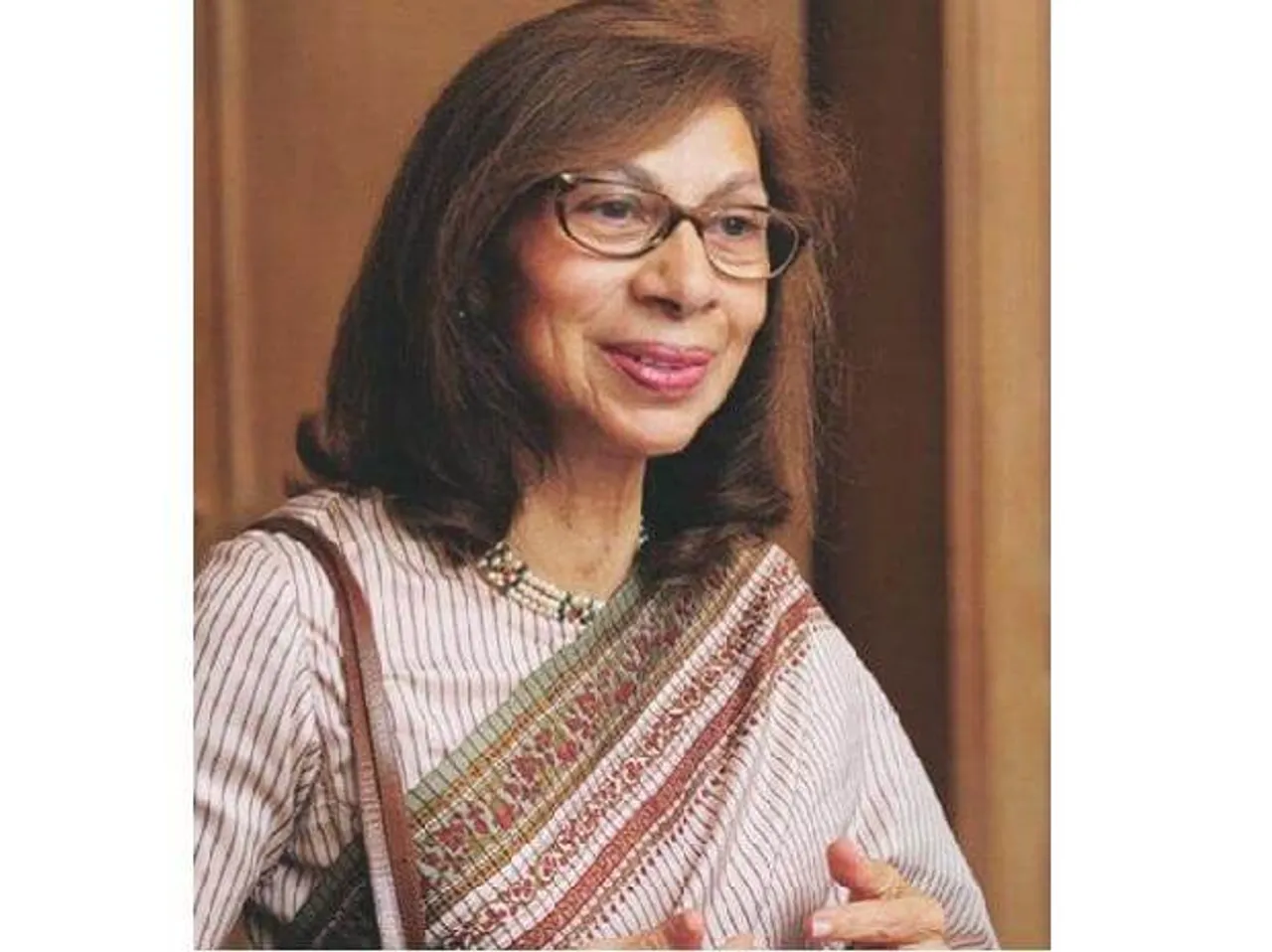 Kotak Wealth and Hurun have released the report of 'Leading Wealthy Women 2018'. Smitha V. Crishna, the third-generation heir of the Godrej empire, has topped the list.
According to the report, Crishna is the richest Indian woman with an estimated wealth of ₹37,570 crore. She owns one-fifth of the Godrej Group, along with her brothers.
The List
After Crishna, Roshni Nadar and Indu Jain are ranked second and third on the list. Nadar, CEO and Executive Director at HCL, ranks second, with an estimated net worth of Rs 30,200 crore. Indu Jain, chairperson of Bennett Coleman & Co. attained the third position.
Kiran Mazumdar Shaw, Biocon's founder and managing director, took the fourth spot. The self-made woman entrepreneur attained the position with a net worth of Rs 24,790 crore.
Kiran Nadar, wife of Shiv Nadar, is ranked fifth, with an estimated wealth of Rs 20,120 crore. She is a trustee of the Shiv Nadar Foundation and an art collector.
Next on the list is USV Pharma's Leena Gandhi Tewari. Private healthcare provider is positioned at the sixth spot. The report estimates her net worth to be Rs 10,730 crore.
Sangita Jindal, heir of JSW empire, was ranked 7th on the list. Her estimated net worth, according to the report, is Rs 10,450 crore.
Jayshree Ullal, who recently made in a mark in Forbes' list of America's 60 richest self-made women, took the 8th spot. The report estimates her wealth to be approximately Rs 9,500 crore.
Anu Aga, the Thermax chairperson, took the second last spot with Rs 8,550 crore.
The youngest on the list is Outcome Health's Shradha Agarwal. She was ranked 10th with Rs 8,200 crore net worth. In 2006, she co-founded Outcome Health, a healthcare technology and services company, formerly known as ContextMedia.
Read Also: Indra Nooyi steps down from PepsiCo as CEO
About the report
Kotak Wealth Management and Hurun Report India have together formulated the report. It is based on the net worth of the women as on June 30, 2018. The list comprises the 100 richest women in India.
Anas Rahman Junaid, MD and Chief Researcher, Hurun Report India, said, "The women in the Hurun India Rich List have increased from 4 per cent in 2012 to 9 per cent in 2017. With India's thriving consumer spending and a maturing tech ecosystem, we expect more women to lead the entrepreneurship story in India."
Other well-known names on the list are that of outgoing PepsiCo CEO Indra Nooyi with a net worth of Rs 2,590 crore at the 41st spot. She shared the spot with Rekha Rakesh Jhunjhunwala. Sudha Murthy attained the 46th spot with a net worth of Rs 2,480 crore.
Jaideep Hansraj, CEO, Wealth Management & Priority Banking, Kotak Mahindra Bank, said, "The ranking recognizes India's leading women – entrepreneurs, businesswomen, investors and inheritors. We are seeing a significant change with more and more women taking advantage of increasing opportunities to become active participants in business. The report acknowledges the Indian woman's role in creating wealth in one of the fastest growing economies in the world."
Picture Credit: Business Standard
Read Also: Ikea Opens First Store In Hyderabad With 48% Women Staff
Megha Thadani is an Intern with Shethepeople.tv