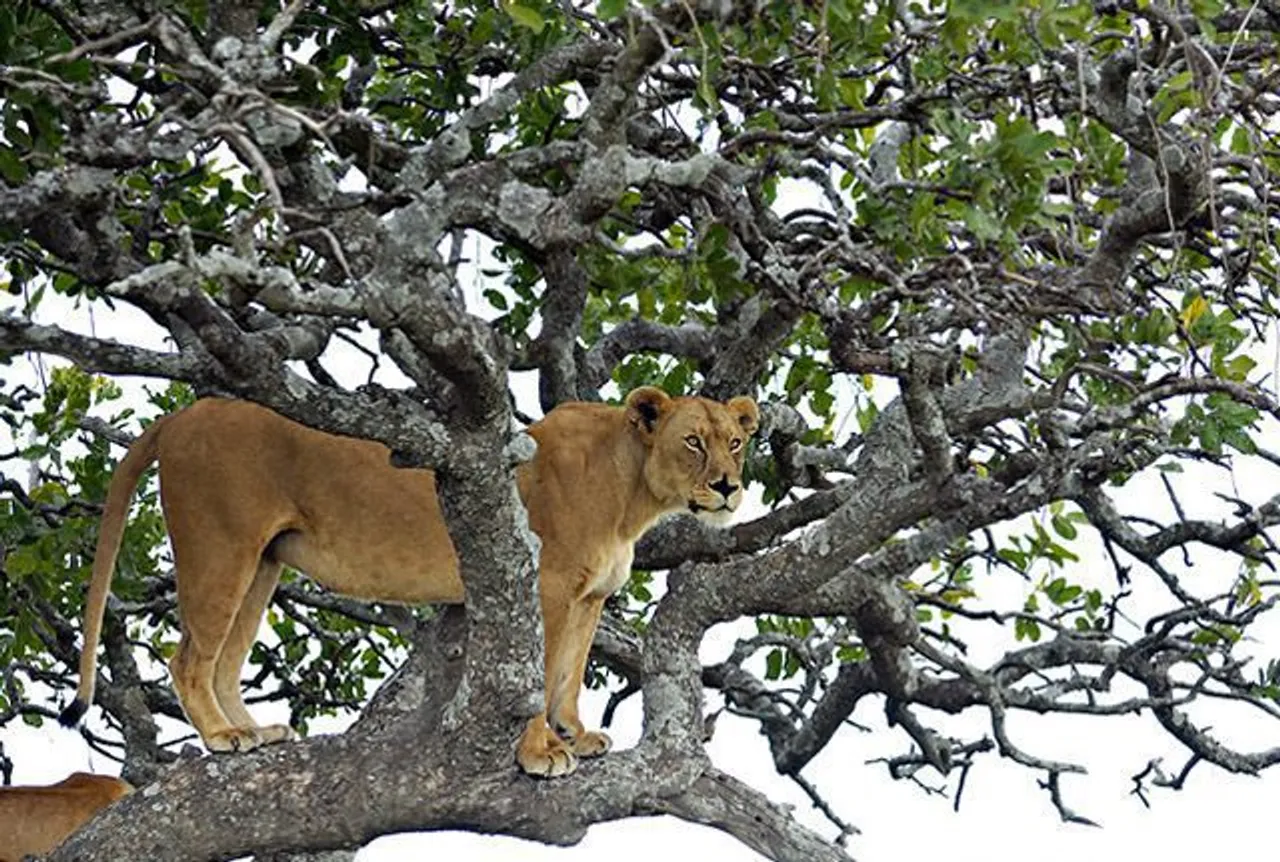 In a horrific incident, a 5-year-old girl became the victim of a lioness hunt while she was playing outside of her house in the Amreli district of Gujarat.
The attack turned out to be so severe that only two legs of the little girl were found during the search operation. 
5-Year-Old Girl Mauled To Death 
On September 7, at around 10 pm, the horrific incident occurred in Halariya village, Bagasara taluka of Amreli district near Rajkot, Gujarat. 
The victim is identified as Sonu Damor, the daughter of agriculture labourers from the Panchmahal district. The family's house was built on a farm in Halariya village and the deceased girl was playing outside her house when the attack took place. 
As the girl was playing outside in the dark, in a swift and silent way, a lioness attacked the girl as her prey and dragged her into the forest mauling her to death. 
Around 10:30 pm, the forest officials were informed of the attack and as per the reports the officials immediately began the search operation that continued the entire night. By September 8 morning, the team could only recover two legs of the girl, which confirmed her death. 
Earlier it was suspected to be a leopard attack, but after a thorough search, the investigating team found fresh pug marks of a lioness near the farm where the attack took place, said in-charge deputy conservator of forest, Sadik Munjawar, Amreli social forestry division. 
He also informed that the circumstances under which the attack happened are unknown as there are no eyewitnesses. However, teams are distributed including veterinary doctors to find the attacking wild cat. 
This is not the first case of a wild animal attack in villages. Usually, wild animals enter villages to hunt their prey. It is believed that once a wild animal tastes a human's flesh, it does not like animal flesh anymore and starts to hunt more humans as its prey. 
---
Suggested reading: How Traditional Indigenous Education Helped 4 Children Survive 40 Days In Amazon Jungle