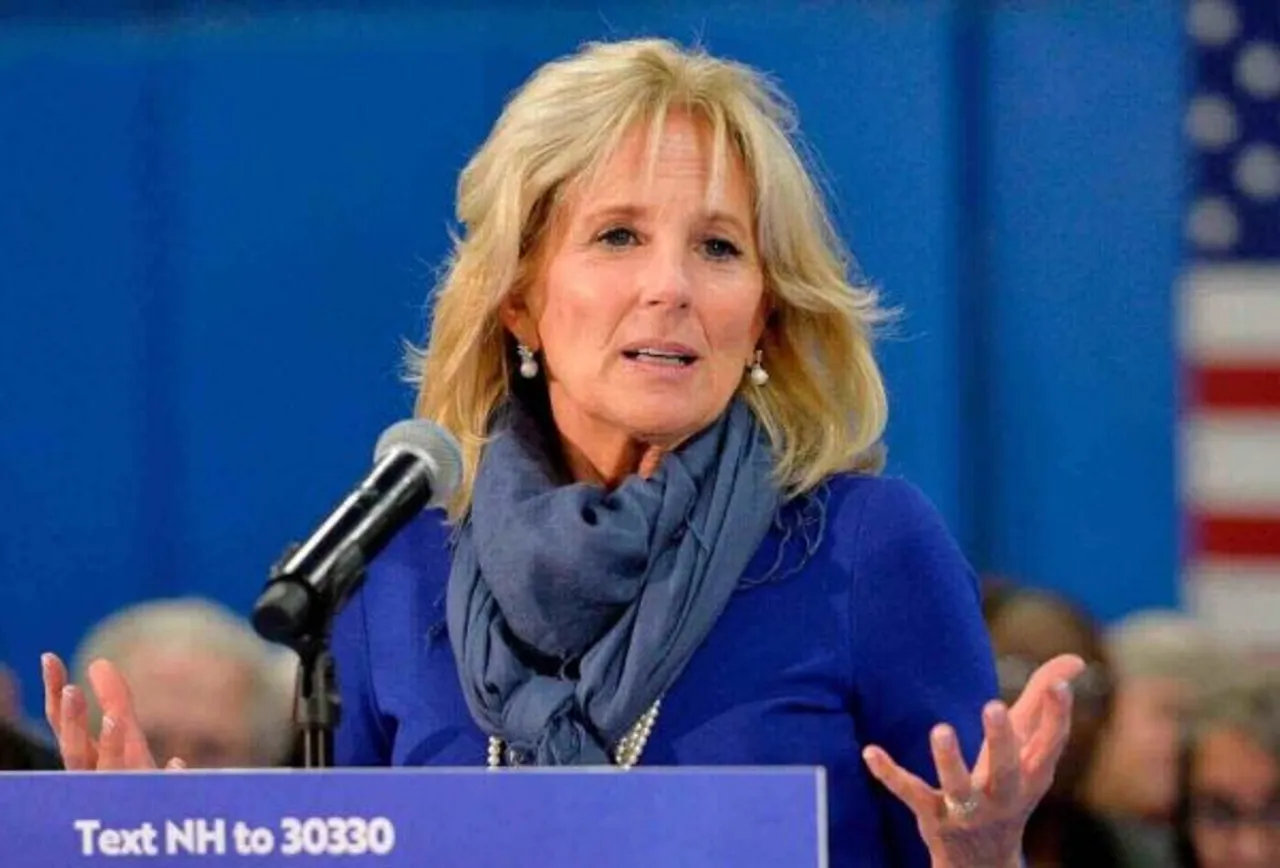 American educator Jill Biden is all set to be the next first lady of the United States of America. Her husband, Joe Biden, has won the majority electoral votes and defeated incumbent Donald Trump. Biden, who also held the position of Second Lady of the United States from 2009 to 2017 will be the first Italian-American woman to be the first lady. She is an English professor and plans to keep her day job after moving into the White House, intending to be the first FLOTUS in the role's 231-year history to pursue her career and keep a paying job while serving as the first lady.
Her Career As An Educator
After pursuing her Bachelor of Arts in English from the University of Delaware she earned a doctoral degree from the University of Delaware, as well as master's degrees from West Chester University and Villanova University. Soon after she became a teacher and taught high school students English and reading for 13 years. She also taught adolescents with emotional disabilities at a psychiatric hospital.
From 1993 to 2008, Biden was an English and writing instructor at Delaware Technical & Community College. In 2009 she started teaching at Northern Virginia Community College and throughout her eight-year tenure as the second lady, she retained the job, becoming the first second lady to hold a paying job while her husband was the Vice President.
She is the founder of the Biden Breast Health Initiative non-profit organisation that provides educational breast health awareness programs free of charge to schools and other groups in the state of Delaware. Biden co-founded the Book Buddies program, a program that provides books to children belonging to low-income families. She is also the co-founder of the Biden Foundation, is active in Delaware Boots on the Ground, and is co-founder of Joining Forces with Michelle Obama, the former first lady of America.
In 2018, the Delaware State Chamber Of Commerce honoured her with the Josiah Marvel Cup Award.
Also Read: First Lady Savita Kovind Stitches Masks For shelter Home
Her Powerful Role In the 2020 Election Campaign
She campaigned tirelessly in early voting states of Iowa and New Hampshire and battlegrounds such as Florida and Michigan in the home stretch, often promoting smaller events. The former second lady has also been extremely active on social media, spreading important voting information.
Through her speeches, she has presented her husband as a candidate that only appeals to moderate democrats but also republicans and independents. In her convention speech from a classroom at a Wilmington high school where she taught English in the 1990s, she said, "I know that if we entrust this nation to Joe, he will do for your family what he did for ours. Bring us together and make us whole, carry us forward in our time of need, keep the promise of America for all of us."
&feature=emb_logo
The Town and Country magazine called Jill Biden the greatest political asset of Joe Biden given her decades-long career as an educator, her advocacy work as a second lady, and her powerful speeches. She was also heavily involved in the vice-presidential selection process that resulted in Senator Kamala D. Harris being chosen.
Personal Life
Born in Hammonton, New Jersey, she spent most of her early life with her four sisters in Willow Grove, Pennsylvania. She married he married Bill Stevenson, a former college football player, in February 1970 but they drifted apart and separated in 1974.
She and Joe Biden tied the knot in June 1977 after dating each other for almost 2 years. She became Joe Biden's second wife since his first wife died in a tragic accident and stepmother to Beau and Hunter, his two sons from his first marriage. Biden and her husband also have a daughter together, Ashley, born in 1981.
Picture Credit: CNBC.com
Also Read: Melania Trump Wants Donald Trump To Accept Defeat In 2020 Election: Report
Arunima Sharma is an intern with SheThePeople.TV