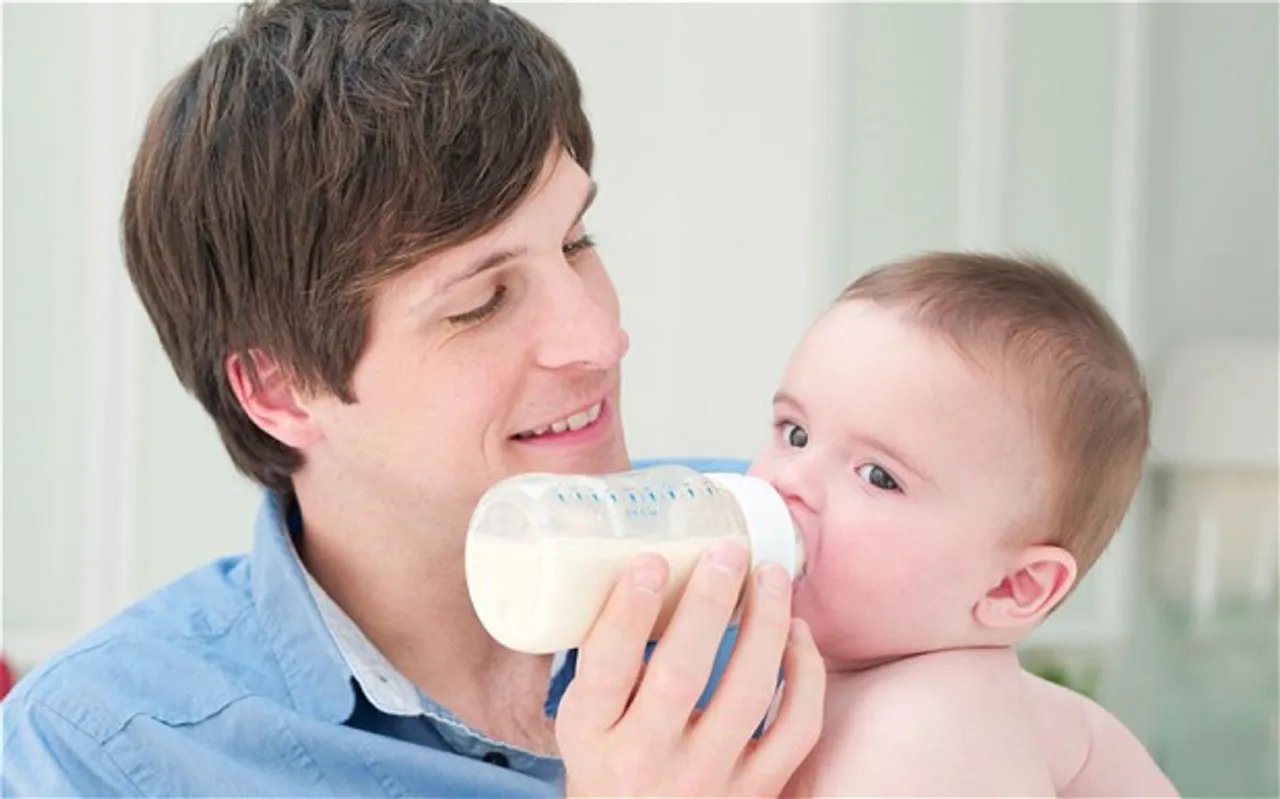 Gender discrimination against women in American workplaces at various counts is vastly reported. In fact, America remains to be the only country that doesn't have all encompassing laws for paid leaves upon childbirth. But what isn't reported, is now this is affecting fathers as well, according to Jay Ramsay, new father and author of All In.
He was an expecting father, when his wife had an unexpected complication in her 37th week. A normal albeit early birth followed the same night, but on seeking leave from his boss to get things at home back in order, he got a shockingly apathetic answer. "You're taking this many days off work? We have so much to do here!" he recalled his boss telling him.
His boss was not only a woman, but a pregnant woman herself. Equal Rights activists have observed this pattern often. "Gender discrimination is policed by men, but also, significantly, by women," says Joan Williams, director of the Center for WorkLife Law.
American workplaces still haven't wrapped their heads around paternity leave, or the idea of male employees wanting to take time off to be caretakers at home- according to Jay's research for his new book All In. This is as toxic an attitude as believing that a woman needs to quit her job to be a good mom.
A man is legally entitled to 12 weeks of paid leave under the Family and Medical Leave Act (FMLA), but awareness about the law hasn't been propagated.  And the implementation of this law is complicated – only 40 percent of America's workforce is entitled to it, as a result of its clauses. Even among those, only 14 percent of the companies are offering this benefit.
Besides, very few fathers know of and avail the FMLA, and this turns into a vicious cycle. Men who stay back at work, reach the top sooner without a break, and perpetrate the same trend amongst their juniors, on reaching the top.
Thus when Ramsay returned to work, he was treated with little or no importance, often demeaned, and ultimately fired. Even women on their return are treated with more empathy, he noted, because a man wanting to spend time with his new son was so bizarre to the typically high-pressure environment of an American office- which expects its men to stay a tight leash.
Jeff Porzio, an executive at an Ad agency said that he felt, policies around paternity leave seem gimmicky. No one really avails them because of the stigma attached to it. They're just there to "look good on paper, not to be actually used."
But this sort of system is not in sync with the shifts in cultural trends in the country – where fathers are already swapping shifts with mothers in raising their child, and splitting duties half and half.
More gender neutral organizations also exist- like Facebook, that grant 17 weeks of leave irrespective of gender. Sheryl Sandberg admitted to having many male as well as female employees having come there, "because of your policies, and because of what they say about wanting and rewarding Fatherhood."
Jay enentually joined another company, which respected his fatherly duties and helped him make space for them.
Source: Harvard Business Review
Image Courtesy: Telegraph UK