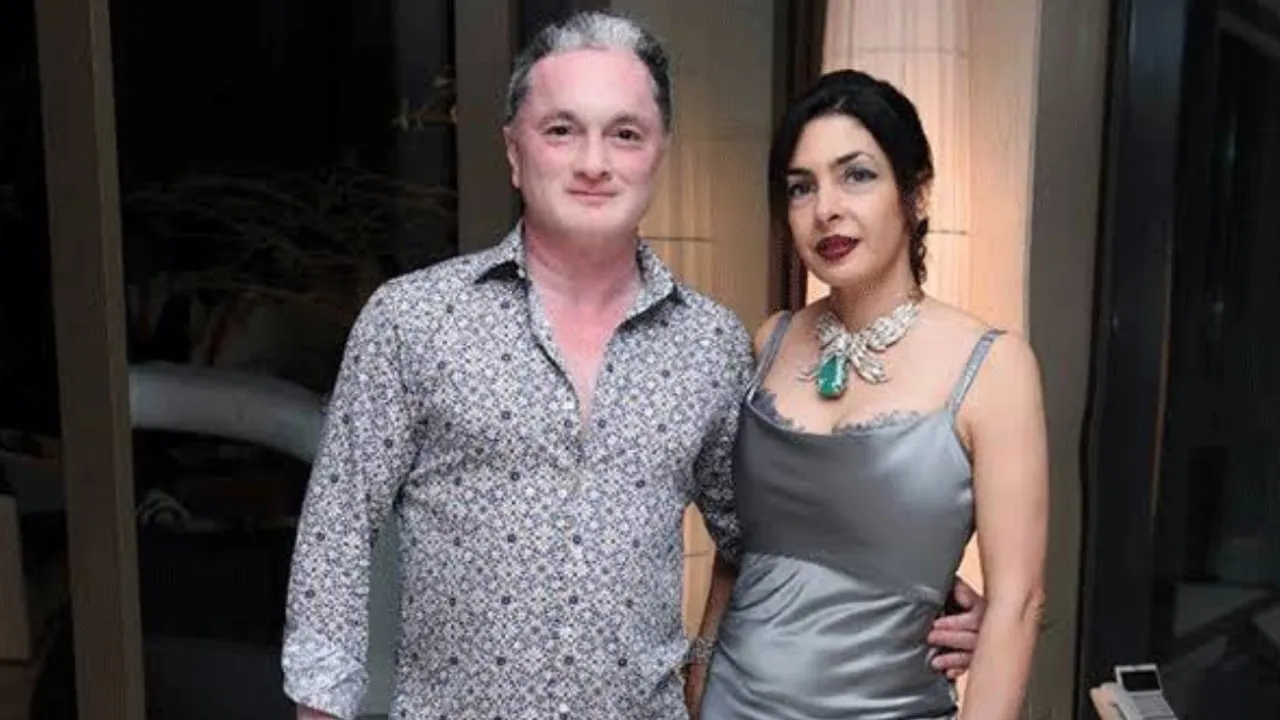 The divorce proceedings between billionaire industrialist Gautam Singhania and his estranged wife, Nawaz Modi Singhania, have taken a contentious twist. Nawaz Modi Singhania has reportedly demanded a staggering 75 percent of Gautam Singhania's estimated $1.4 billion net worth as part of the divorce settlement, igniting a heated debate about the future distribution of the family's wealth. Raymond MD Gautam Singhania recently took to social media and announced his separation from his wife, Nawaz Modi, an author and entrepreneur. Daughter of solicitor Nadar Modi, Nawaz married Singhania in 1999.
The separation announcement came following a marital spat between the couple, as videos of Nawaz Modi sitting outside the Raymond House in Thane surfaced on the Internet. 
Allegations Of Physical Assault 
Earlier in September, Nawaz Modi alleged that her Singhania had physically assaulted her at his 58th birthday party, landing her in the ICU of the Sir HN Reliance Hospital with broken bones in her lower back.  The alleged incident, which Nawaz claims occurred on September 9, is said to be one of three instances of assault she endured at the hands of Singhania.
Reportedly, Modi has also lodged a complaint at Vartank Nagar Police Station in Thane, where she alleges her businessman husband had misbehaved with her parents and siblings and had also physically assaulted her at their house, leading her to the hospital. Modi also expressed her concerns for her two minor daughters in her complaint. 
Singhania addressed the allegations in a post on Instagram a day later, stating, "In the interest of my two beautiful daughters, I would like to maintain my family's dignity, and I will refrain from offering any comment. Please respect my privacy."
Nawaz's demand, ostensibly aimed at securing the financial well-being of their two daughters, Niharika and Nisa, has set the stage for complex negotiations. While Gautam Singhania has displayed a willingness to entertain Nawaz's request, his proposed solution involves the establishment of a family trust to manage and transfer the family's assets.
The Prolonged Negotiations
Gautam's proposal outlines him as the sole managing trustee, with family members being allowed to inherit the assets post-demise. However, Nawaz reportedly finds this arrangement unacceptable. In this proposed family trust, Gautam Singhania occupies the dual roles of settler and trustee, a configuration that, while legally permissible, has become a focal point of contention in the ongoing negotiations.
The negotiations, ongoing for several weeks, remain at an early stage, with no final decisions reached. The public announcement of the separation by Gautam Singhania, after 32 years of marriage, emphasized the couple's commitment to pursuing different paths but did not delve into the reasons behind the split
Raymond MD Gautam Singhania Announces Split With Wife Nawaz Modi
Gautam Singhania penned a note that read, "This Diwali is not going to be same" he continued clarifying that the couple have resorted to pursuing different paths and also announced that the two has decided to do whatever is best for their "two precious gems" daughters Niharika and Nisa. 
Singhania acknowledged the "unsubstantial rumours" mongering around over a few months. Singhania sought privacy for the whole family and asked to respect personal decisions. 
Nawaz Modi's Viral Video Shows She Was Denied Entry At Raymond House
Nawaz Modi has not yet made any comments on the separation. However, videos of Modi outside Raymond's house in Thane surfaced on the internet.
Last week, Nawaz Modi was gatekept outside their Thane property from a Diwali party organized by her husband in the Raymond house. In the video, Modi can be seen sitting outside, alleging she had the invitation to the private party and was kept waiting for three hours despite being in a wheelchair. She had to use walking sticks to walk, only to find out she was denied entry.
It seems after dumping his father years back, now *Gautam Singhania* has locked out his wife
*Nawaz Modi Singhania* from a company event.
This was last night outside the Raymond House in Thane.#gautamsinghania#nawazmodisinghania pic.twitter.com/AHHwlKrSWd

— The Cheshire Cat (@C90284166) November 13, 2023
Who Is Nawaz Modi?
Daughter of solicitor Nadar Modi, Nawaz Modi is a 53-year-old fitness coach and author who owns several fitness centres in Mumbai and is the director of at least ten private or publicly listed companies of the Singhania family. 
Modi, who studied law, holds a keen interest in fitness and lifestyle. She is the author of the book 'Pause, Rewind: Natural Anti-Ageing Techniques' where she shares anti-aging techniques and facts about religious fitness. Modi also features in Spotify's fitness podcast, "Fitness and Body Parts."
Modi married Singhania in 1999, when she was 29 years old, after eight years of courtship. 
Meanwhile, Singhania has also been in the news over a feud with his father and founder of Raymond's Group, Vijaypath Singhania. Modi was recently seen celebrating her birthday party in Mumbai with her friends and also attending the Diwali pooja organized by her in-laws Vijaypat Singhania and his wife. 
---
Suggested Reading: Sophie Turner Is Moving On With Life, Can Society Just Leave Her Be?