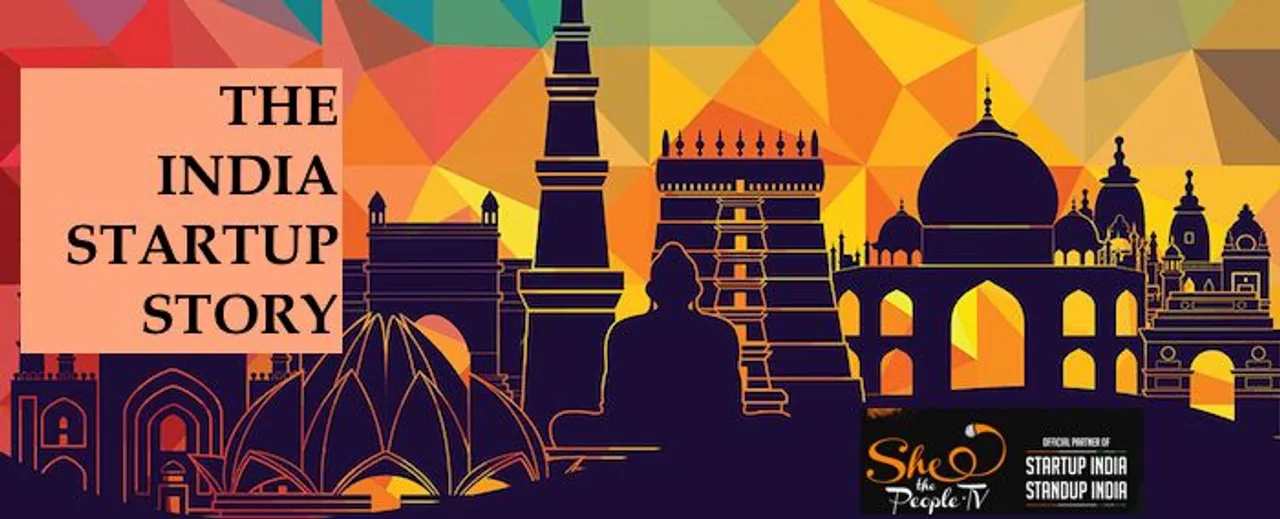 The Indian market is just ripe for startups. With majority of our rising youth population taking to autonomy and control of their own ideas coupled with low capital requirements due to the digital boom, the climate is just right. The current number at 4200, and an estimated projection of almost 12000 startups by 2020 is being made.
The entire landscape of business is changing drastically, and so it must, in order to engage the growing needs of our markets that are opening up to world. We are currently at world number 3, right behind developed hegemonies like the USA & UK, and the aim is to be number one, in all aspects of startups.

Startup India Standup India SheThePeople
This is exactly why the Government of India has come up with the Startup India, Standup India event under torchbearer, DIPP Secretary Amitabh Kant. There is this felt need to find the more nuanced gaps that exist in the marketplace beyond what statistics show, so that they may be filled and a path be paved for smooth entry and exit of startups. As our needs change, policies must change too, and Startup India is one such collaborative effort that will build the framework within which startups will be governed.
Watch Interviews with Successful Women Entrepreneurs
Nidhi Agarwal of Kaaryah was declined by 135 investors she met. The one who bought her storyidea was Ratan Tata. Fund raising has never been easy for women entrepreneurs. A SheThePeople survey shows it is the single biggest challenge and how initial rounds of most ventures started by women have been self-funded. Read more about women's challenges here.
Funding trends have also been changing dynamically, and still continue to. The cash-burn model, where startups drive into losses after Seed or Series A funding until they create credibility in the market, is a thing of the past. Investors are willing to see profitability and growth prospects in companies that they are willing to bring under their umbrella. The focus has shifted from growth prospects to efficiency in spending. No more heavy discounts, people.
In a recent Forbes article, startup analyst Adeo Ressi also predicted that thousands of the angel and seed-stage companies that raised money with valuations in the double digit millions will be left without any future ability to raise capital in 2016.
The final step after a few successful rounds of funding is raising an IPO. ShopClues, founded by Radhika Agarwal came in the news recently for raising about $ 150 million by Singaporean sovereign-wealth fund GIC Pvt Ltd. in its Series E funding. It is now a part of the unicorn club of India's 7 companies valued at above 1 billion. This came post the funding when its valuation was set at $ 1.1 Billion. The company is now all set to go public by 2017.
Flipkart, Snapdeal, Ola, InMobi, Paytm, Quikr, Zomato and MuSigma are the other Indian Unicorns.
The GOI aims to ease its funding and compliance norms, for both entrepreneurs and investors. With about 4-5 new startups being born each day, some sectors will mushroom and there will be some take-overs and amalgamations too, the following year seems to be promising and full of economic activity.