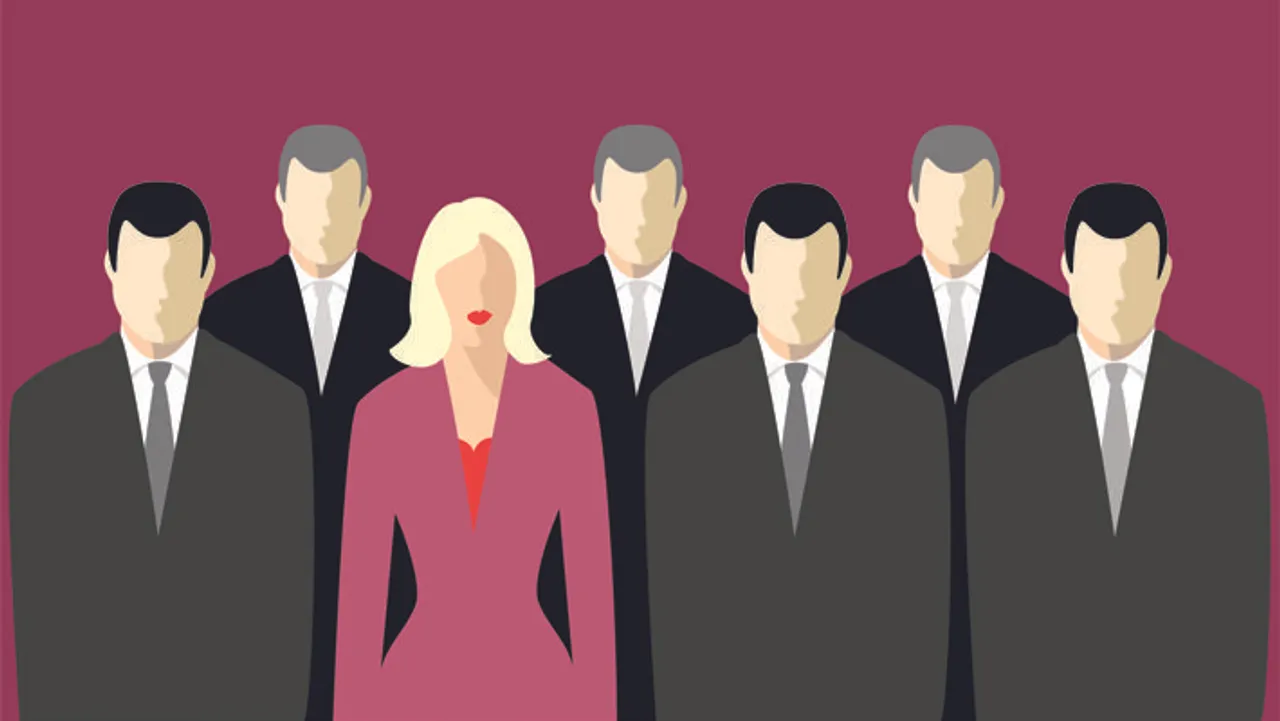 Smitashree Menon has more than two decades of core HR experience, across global and country leadership roles for different MNCs. Over close to a decade at Motorola, she has managed various portfolios, including most recently the Diversity, Learning and Program Management portfolio for Motorola Mobility globally, based in Sunnyvale, California, as Global Human Resources Director. She was earlier Country Human Resources Director for India and Asia-Pacific, based out of Bengaluru. She shares some of her global experience and other corporate life lessons with SheThePeople.TV... including the need for diversity in tech (and all!) companies. 
Also Read: 5 women entrepreneurs on how they started up
1) There seems to be a lot more emphasis on talking about the need for diversity in tech companies these days -- can you share with us what the crux of the issue has been?  
The business case for Diversity and Inclusion (D&I) has never been stronger. In an ever-changing global world, there is such a big emphasis on fast paced changing customer needs and demographics. Research reinforces the fact that tech companies (as well as companies in general) with diverse talent and an inclusive culture serve their customers better, innovate more, have stronger employer brands and produce better business results.
A McKinsey Global Institute report states that in a "full potential" scenario in which women play an identical role in labor markets to that of men, as much as $28 trillion, or 26% could be added to the global annual GDP by 2025.
An example that is often quoted to support the business case for D&I is a $100 Million revenue generated by Frito Lays leveraging its Latino Employee Network to produce Doritos's Guacamole.
McKinsey Research also indicates that gender diverse companies are more likely to outperform those that are not by as much as 15%. Similarly, ethnically diverse companies are more likely to outperform those that are not by as much as 35%. In another study done by Gallup on engagement, the percentage of engaged employees increases by 6-7% when teams are gender diverse.
Moreover, one of the primary reasons for investing in D&I, especially in the United States is on account of "legal compliance". Non-compliance leads to huge exposure for companies – there is an estimated $ 1 Billion potential liability for a pending class action discrimination lawsuit against a large global retailer. In another recent case, there are big implications for a top Bay Area headquartered Global Tech Company facing a class action lawsuit based on age discrimination.
The importance of D&I has been consistently rated as a top 5 Employer Value Proposition (EVP) attribute for top talent seeking employment. Another interesting fact is that women in the US (and in many other global markets as well) control (directly or indirectly) more % (estimates put it as high as 85%!) of consumer purchases than their male counterparts.
The above are only a few examples of why D&I has become a compelling strategic imperative for game changers the world over.
However, there are some challenges for companies to fully embrace the D&I agenda. It needs to be driven from the top and inter-twined with the business goals of the company. The CEO and the Senior Leadership Team have to exemplify, walk the talk and be seen as role models that promote a diverse and inclusive workforce. They have to hold themselves accountable to a set of established D&I goals that can be continuously measured and tracked through intelligent analytics. This is seen as a challenge when key stakeholder buy-in does not exist in many companies.
Another challenge is that the full results of D&I are reaped in only in the long term – it takes time to make an impact and see significant, visible and tangible results. Companies fall into the trap of a short-term focus with a few discrete steps driven by numbers and representation only. This strategy becomes superficial and bound to fail.
Very often companies support special initiatives for a few diverse individuals or groups. D&I efforts should be company-wide. This approach would help drive cultural and mindset changes in behaviour across the whole organisation (e.g., a concerted strategic initiative of rolling out "unconscious bias" training company-wide with clearly spelt out action planning that gets executed upon – would go a long way in creating awareness, promoting an inclusive culture and eliminating biases and prejudices in the entire organisation).
Also Read: What's the Future of Work: We Ask Women Entrepreneurs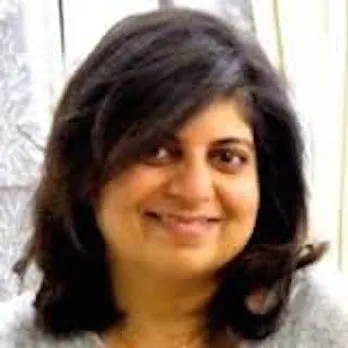 She Leads: Smitashree Menon

2) What are your thoughts on who the leaders in this space are -- who's doing a good job in terms of ensuring diversity?
There are companies like IBM, Johnson and Johnson and the consulting firms like Accenture, E&Y and Deloitte that have done exceedingly well in this space over the years. These companies have consistently showcased gender / racial and ethnic diversity and representation at all levels of their workforce apart from other key attributes like having a global diversity council, effective leveraging of global employee resource groups, initiatives and best practices pertaining to the LGBTQ community, people with disabilities and veterans, supplier diversity etc. Some of these companies are also focusing on initiatives related to multi-generational diversity of their workforce (advent of millennials as the dominant component of the workforce). They have progressive policies and best in class benefits that help in positioning them as top equal opportunity employers.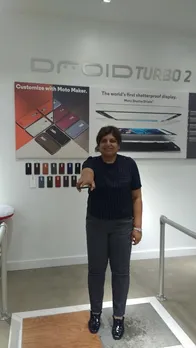 Smitashree Menon has worked with Motorola for close to a decade
3) From your vantage point -- and as someone with global experience -- can you share some cross-cultural anecdotes on work priorities vs work-life balance (eg the Bay Area, Bengaluru etc)
Learning to work with colleagues from other cultures in order to collaborate creatively is a vital skill in today's business environment. There's no doubt in today's geographically dispersed employee population that the confluence of diverse cultures can create opportunities for innovation and success. The trick is to make yourself aware of the cultural nuances of the different countries that you need to work with and adapt your style to be effective. For me, it has been a long journey of adaptation including acclimatising myself to the western culture (which was easy for me to do having worked for top American Multinationals through most of my career and being widely travelled including taking up short duration international rotation assignments).
One aspect that I learned very early on in my career is the need to have excellent communication skills (both written and oral) to be able to articulate your thought process and work effectively with others – never underestimate the power of excellent communication skills – it sets you apart!
Going beyond this is to be able to use the art of compelling storytelling in your communication – that skill makes you even more effective at the workplace. We as Indians (and most Asians as well) are a bit more reticent in speaking up, but one thing America teaches you is the need to be able to do so or be left behind!
The second aspect is the need to stick to commitments – when you commit, make sure it happens – your entire credibility, trust and reputation at the workplace gets built on your ability to deliver what you promise and on time!
There are many resources and online tools that help us navigate and bridge the differences of east meets west cultures and I have been personally involved in designing a worldwide learning intervention focused on managing global teams that helped employees collaborate across boundaries more effectively. One of the tools used in this intervention helped in mapping your own individual style and see how that stacks up with your multi-cultural team or a particular country/geography. You can then learn to switch hats and be adaptive. Even simple things like being cognisant of time zone differences in fixing meetings or being aware of national festivals/holidays or even understanding that the total approach to social media, technology and communication (for e.g. in China) could be completely different from yours, would help you build bridges with your global teams.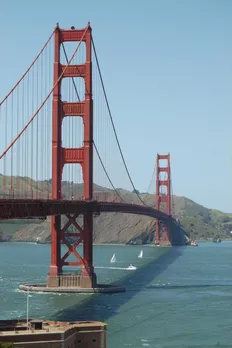 The iconic Golden Gate bridge
I have always been a strong believer of having a great work life balance. Though I have been on the treadmill for the past 25 odd years navigating through the many opportunities and challenges that my career has provided me so far, I have been truly blessed to have an extremely supportive extended family that has spurred me on to live out my ambitions. I thankfully come from a generation that has equally contributing spouses to help out on domestic matters. My spouse, son and I have the most fabulous of vacations that we regularly intersperse between our busy work / student lives. With the advent of technology that helps you being connected from anywhere in the world, it becomes relatively easier to be productive at work and at the same time, be having tons of fun! My mantra has always been – "Work hard and party harder!!"
One thing that I really love about the Bay Area is that it is a melting pot of so many diverse cultures. I won't be exaggerating when I say it is probably the most diverse area in the world! It also is extremely inclusive where people from different ethnicities, race, color and sexual orientation are allowed to freely live out their lives and voice their views with no fear of any retaliation. Being of Indian origin, this is the best place to be -- you'd be surprised with the number of authentic Indian restaurants that are here (serving Malabar / North Indian / Chettinad / Mallu cuisine et al)!! And then there is always the buzz of tech start-ups and the die-hard entrepreneurial spirit – it is Silicon Valley after all! I have also been very privileged to meet and interact with some amazingly successful and accomplished individuals from different walks of life – an experience that I would not trade for anything in this world!
Ah, what can I say about Bengaluru – a place so close to my heart – (it) will always be home to me! In a sense, so similar to the Bay Area – the Silicon Valley and start-up hub of India, very cosmopolitan and the wonderful climate! Despite it's traffic snarls, some things personally that can never be replaceable, are my wonderful extended family and friends that reside there and the super-active social life that I had!
4) Who do you consider 3 game changers to watch out for in India?
The consulting firms Accenture, Deloitte and E&Y continue to make great strides in India as well. These are the game changers and we need to keep ourselves abreast of best practices from these firms.
Also Read: StartUp Life: Madness, not method is the power of an entrepreneur 
(Smitashree Menon is also the aunt of SheThePeople.TV editor at-large, Amrita Tripathi)