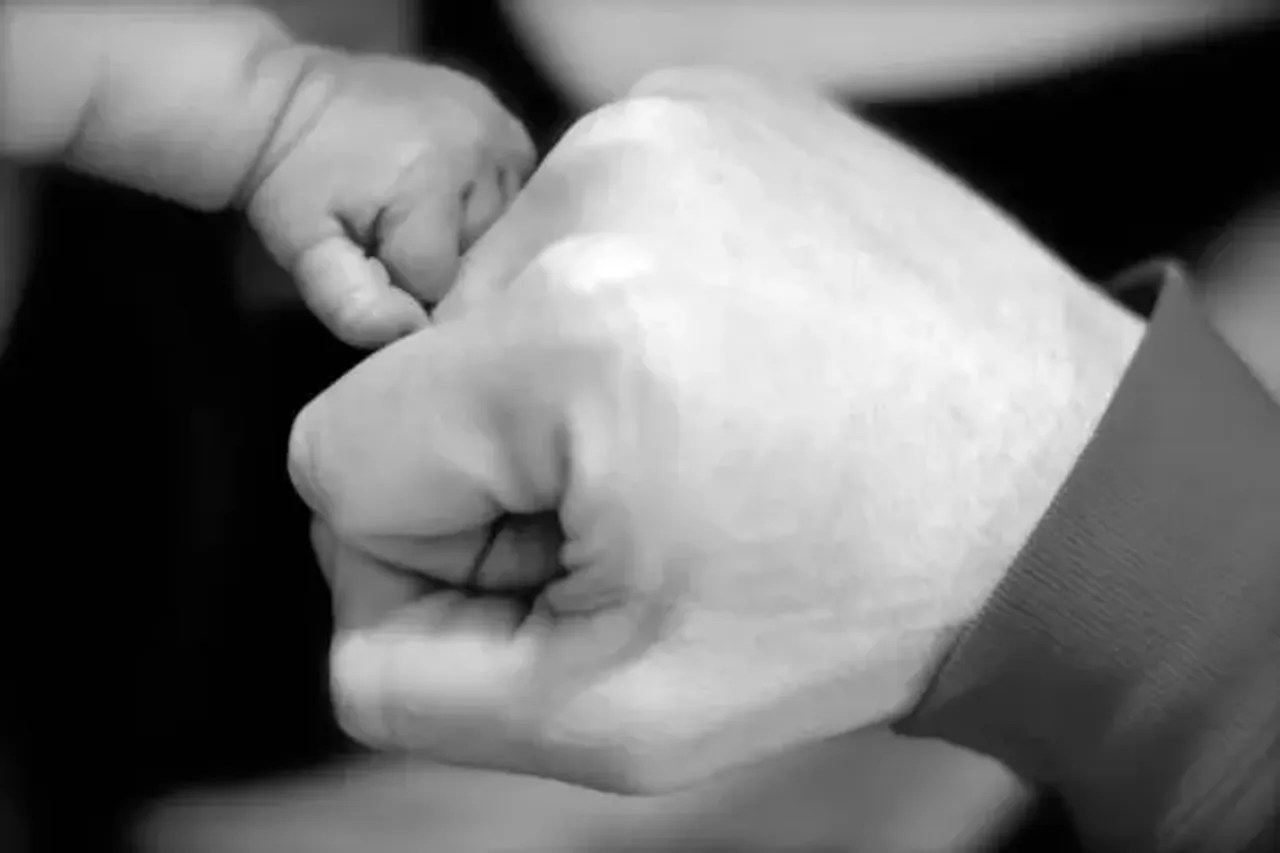 We'll all agree that Indians in general are bad drivers. We tend to honk too much, cut lanes with unmatched zeal and regard traffic signals as optional. Yet, each one knows what an ideal driver is supposed to be like. Some of us emulate one while others aren't bothered. Yet, we all wish there were better drivers on the road.
Also read: Sceptical Maneka Gandhi against paternity leave for Indian men
I would imagine, it's the same with fathers and husbands. There is a growing sentiment that asks fathers and husbands to be more of a partner in the household. On the back of the generally progressive change in the maternity leave law, Maneka Gandhi could've used the limelight she had rightly received to help spread further the concept of marital equality. Just like we know what an ideal driver is supposed to do, she might've used the chance to describe what an ideal father is meant to do. Instead, her brushing off the idea of a law has in one fell swoop, absolved a lot of men from ever having to contribute.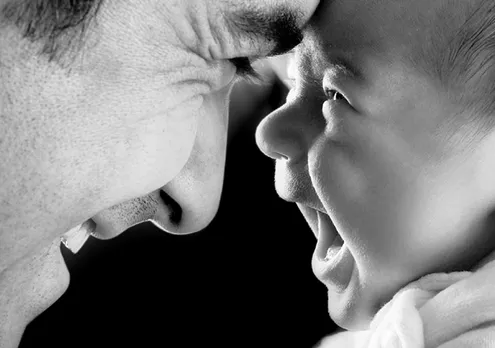 Father And Son Giggling. Picture Credit: Image Thirst
A father is meant to do exactly what the mother is meant to do. He's meant to nurture, care, clean, love, cherish, entertain, discipline, play with, educate his child and lots more. Of course, a father can't breastfeed a child but there's nothing else that a father cannot and should not be able to do. While, some fathers and husbands today are increasingly hands-on, some new fathers still believe it isn't their duty to clean up after their children. Those fathers might party or holiday during paternity leave, if at all they even get it. But what if they were mentally primed for it? Why can't one of the prerequisites of taking paternity leave be a workshop about caring for your newborn? Could it be that some fathers don't naturally take to it, and that might be the reason behind them making themselves less than useful?
In this debate, examples of Scandinavian countries have been cited as is the case when matters of human development come up. Sweden now mandates 16 months of paid parental leave, three months of which must be taken as paternity leave before the child turns eight. While that might sound like a bridge too far for India, it eventually does ensure that there is barely any reason for an employer to discriminate between hiring men and women.
Also read: Why have Father's name on passports? Questioned a single mother, Maneka Gandhi listened
As we edge closer to the third decade of the 21st century, it's time for Indian policy makers to realise that Indians are also changing. If we can accept that urban households are almost all nuclear, why can't we accept that child care and rearing isn't just a mother's job. And if it isn't, why can't we create an environment where stay-at-home dads aren't scoffed at but admired, where mothers don't have to ask spouses to clean up as a favour but should come to expect it, where fathers partying a week after the birth of their child aren't seen as heroes but as a societal liability? After all, isn't that what laws are meant to do?
(Views are personal)
About the Writer:
(Rohan Vyavaharkar is a father to a 3 and a half year old who loves The Gruffalo and hums Star Wars' Darth Vader's Imperial March theme while playing with her dolls. One of his prime reasons to start his own business was to spend more time with his family.)