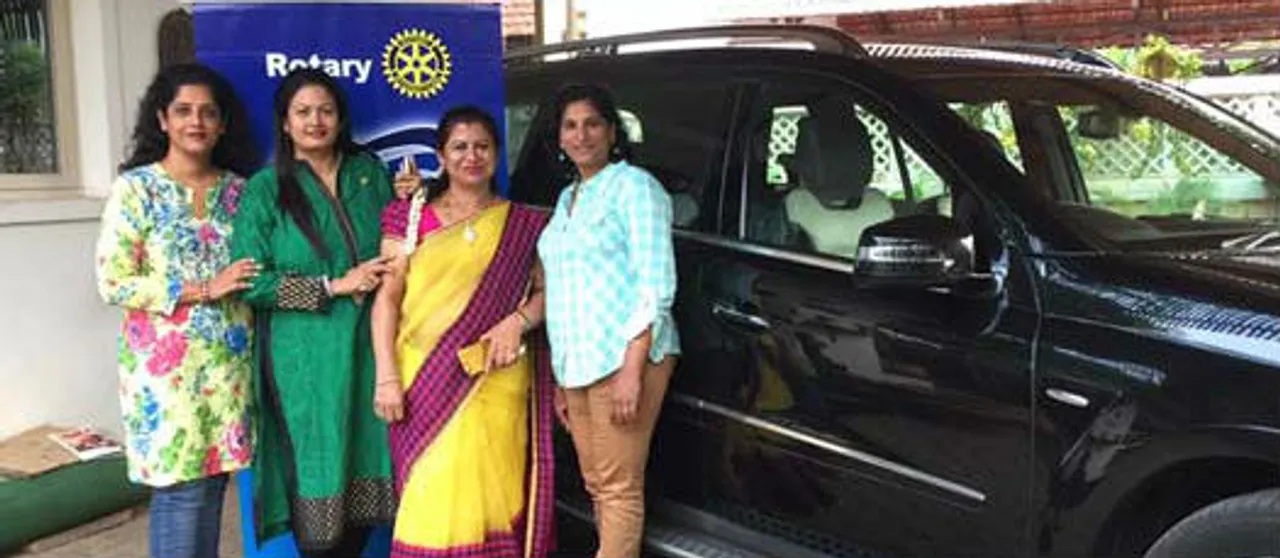 As a celebration of 70 years of Indian Independence and in an effort to promote women's empowerment and literacy, a team of four Indian women decided to take up an inter-continental road trip. The 'XPD 24-70' team's journey started from Coimbatore on March 26, and will conclude in 70 days after reaching London. They will traverse 8 time zones, drive 24,000 km and cross 24 countries. S P Velumani, the Tamil Nadu municipal administration minister, flagged off the mission amidst family members, friends and well-wishers of the four travellers who wished them good luck for the success of the unique initiative.
The travellers -- Meenakshi Arvind (45) from Coimbatore, Priya Rajpal (55) from Mumbai and Mookambika Rathinam (38) from Pollachi -- embarked upon this mission from Ramakrishna Mission Vidyalaya, Coimbatore, in a modified Tata Hexa. Vrinda, Meenakshi's 20-year-old daughter, filled in at the last minute for Rukmani Sekhar, who was to join them but had to back out due to an illness, PTI reported.
These women will cross Myanmar, China, Kyrgyzstan, Uzbekistan, Kazakhstan, Russia, Belarus, Poland, Slovakia, Hungary, Romania, Bulgaria, Macedonia, Serbia, Croatia, Austria, Czech Republic, Switzerland, France, Belgium, Netherlands and United Kingdom during their two-and-half month long mission.
All the four women are experienced drivers and underwent training in basic car repairs such as handling a car breakdown
Meenakshi, who is the leader of the team, was quoted by TOI  saying, "The 70 day-trip is in commemoration with 70 years of Independent India. We also want to send the message that India is much more than what it is perceived to be."
On being asked about the challenges the trip poses, Meenakshi replied, "We have taken a guide in China, military support in Myanmar and a guide in Kyrgyzstan. But there are a lot of challenges such as non-availability of diesel in Uzbekistan. But we have enough stocks and also spares to handle any situation."
Mookambika, who has left behind her eight-year-old daughter, thinks she will miss her dearly during the journey. She said mental and physical stamina are very important for such long trips. "We really cannot afford to fall sick as we have to cover a considerable amount of distance every day," Mookambika said.
Priya said, "We are aware that this inter-country and inter-continental trip is ambitious but we are strong-willed women. We have done extensive planning."
They have planned to cover at least 500 km every day and take rest at night during their 70-day journey.
We wish them good luck!
Also Read: All-Woman Team To Drive From Coimbatore To London In 70 Days