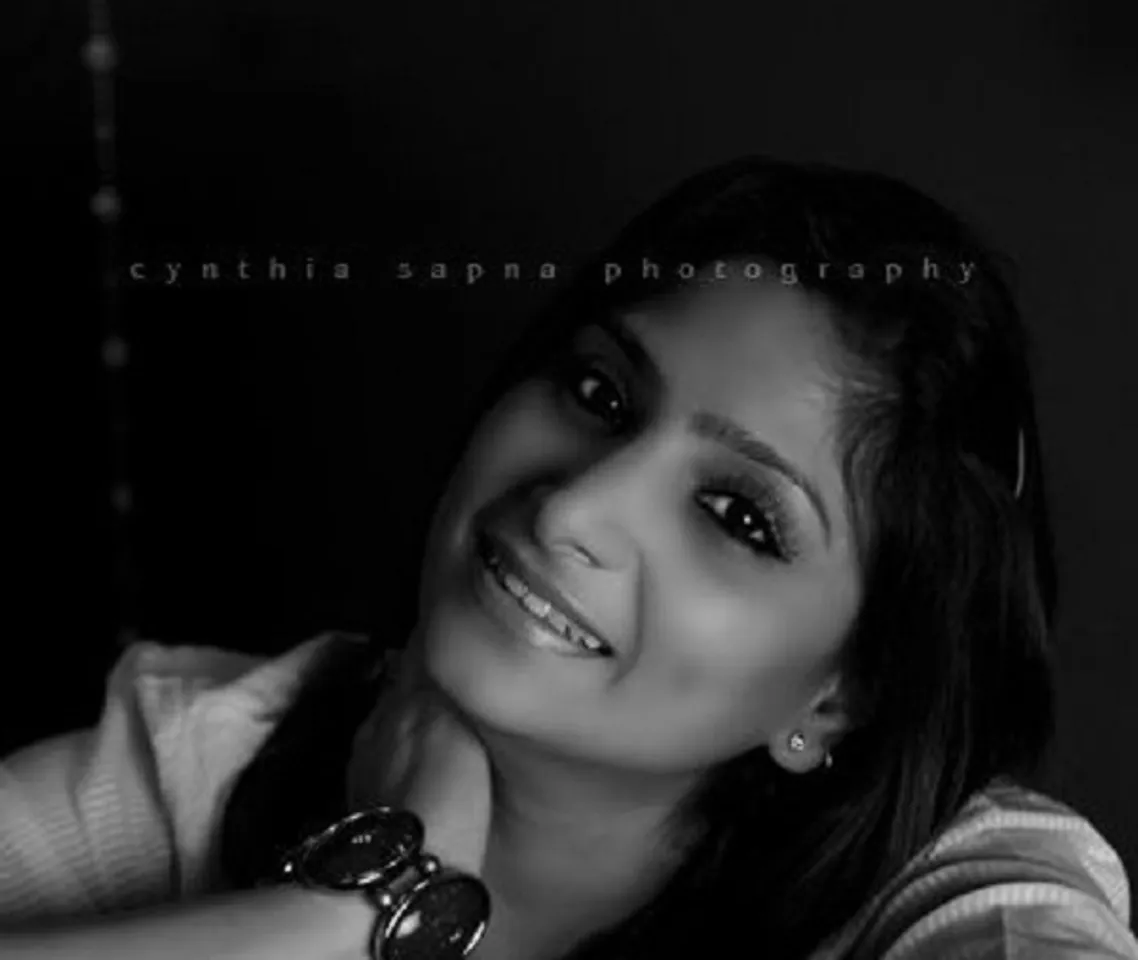 It's never too late to start-up. Sapna Ahuja is a prime example. When she found her eternal love in designing jewellery, she immediately quit her job to pursue a creative yet fun life and started her own jewellery line 'Esmeralda'.
Her specialisation lies in silver jewellery, primarily earrings with a creative use of beads and semi-precious stones. Her designs have no boundaries and are inspired by Art, Architecture, Nature and Tribal motifs. All her pieces are Hand Crafted and she stays away from mass production of her pieces, ensuring exclusivity.
Always ready to explore, Sapna shared the story of her passion which turned her into an entrepreneur.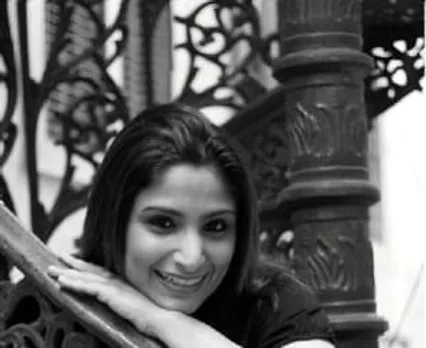 Designing is her passion: Sapna Ahuja
WATCH: What drives women entrepreneurs?
Taking the entrepreneurship plunge 
I was artistically inclined from a very young age and enjoyed creative activities.  I loved to paint and sketch and this helped me pursue a degree in Fine Arts from the College of Fine Arts in Bangalore. I did a short stint with an advertising agency in Bangalore after graduation.
After a couple of years I got the opportunity to work on a Tamil film where I assisted the costume designer. This was a very exciting experience for me and sparked interest in pursuing a course in fashion design – which I did.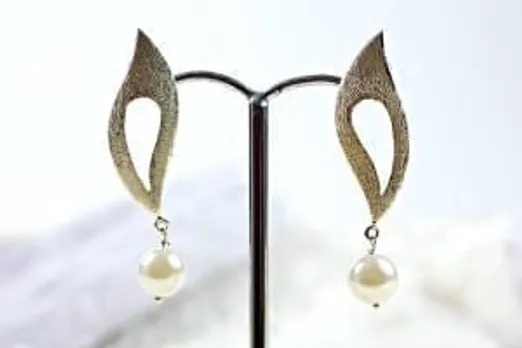 Jewellery inspired by tribal art from Esmeralda
I've always been interested in fashion trends and had the ideas but didn't know how to put them down.  So I did a basic course in Fashion Illustration, being an artist this came easy to me. Now I had the skills, I had the ideas and the next step was to design and showcase my line of clothing.
Having regular exhibitions always excited me. I got to meet and interact with various people; it was nice getting feedback from family, friends and total strangers. Once I got into a comfortable pace with my clothing line, I asked myself "What next"? The answer that came to my mind was designing jewellery. I thought about how jewellery could enhance my clothing line. Again being a creative person I had the ideas but didn't know how to put these ideas down.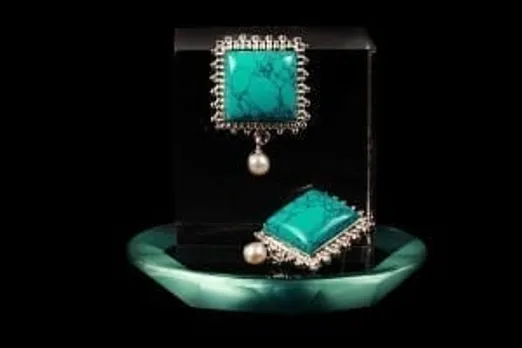 The delicate designs by Sapna Ahuja
So the next stop was Mumbai – I did a basic course in jewellery design at the Popleys Design Studio. This course helped me push my creative limits and the process of designing a piece of jewellery was extremely exciting. I enjoyed designing clothes, but I found jewellery design a lot more challenging and fun. Once I finished my course, I worked with a jewellery house in Chennai – starting out as a trainee and then to a more permanent job with them as their in-house designer. I loved my job, I loved going to work every morning and creating something new – it gave me a high.
While this was fun, I wanted more. I think this is when I decided to quit working for someone and start working on my own line of jewellery. One creative field lead to another and I finally found my true calling in jewellery design.  I kept doing what I loved – being creative and this I guess is how ESMERALDA – my jewellery line was born.
Esmeralda's USP
ESMERALDA is unique in the sense that it is my line of exclusive hand crafted silver jewellery drawing inspiration from architecture, nature, tribal art – basically anything I see around me can be an inspiration for a design. I started my own line because I wanted to push my creative limits. I learnt a lot while working for a jewellery house, but I also felt restricted. I wanted to explore more design ideas, work with various inspirations and thus began the Esmeralda line.
After scouting the local markets, a few trips to Jaipur and also browsing online I was able to find good suppliers of beads and semi-precious stones. Along with online sales through e-stores, I would eventually like my designs to reach the right audience through boutique stores and niche outlets. In the future I hope to see it become a globally known brand.
Also WATCH: How India's digital boom is opening up opportunity for women
Initial funding for the base operations 
In the initial stages I worked with a very small budget. My husband has been extremely supportive and he helped me with the finances.
The biggest challenges of turning entrepreneur 
Starting out with a very small budget initially, marketing and creating brand awareness was a challenge. What helped was word of mouth, regular exhibitions and later social media. Also, finding quality and trustworthy suppliers was a challenge since when you are just starting, people will take you for a ride. So it took some time to find a few people I could trust. Also, with hand-crafted jewellery, the most important part after deigning is the actual crafting, for which you need dedicated and talented karigars (artisans). I was very lucky to find some very good karigars who make all my jewellery.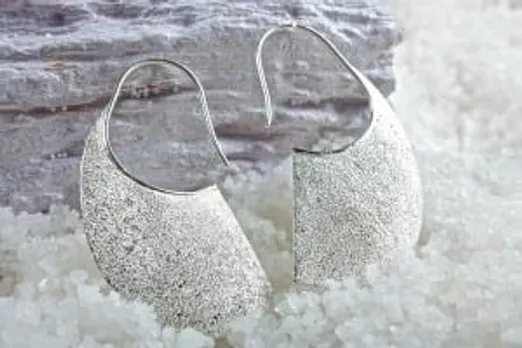 Jewellery designed by Sapna Ahuja
Some business advice 
My advice would be to start with a small collection first. When it fits your satisfaction level, exhibit them. You will get to learn what designs sell, how much is a customer willing to pay for a piece and you also get to interact with customers and gauge their likes and dislikes.
I would also suggest visiting various jewellery stores, exhibitions. Use the power of online facilities to be updated on trends. This will help in getting ideas and creating designs that are unique from the rest.
Initial investment issues may appear. But find out a way to turn around the issue into a challenge. I have found social media is a great way to market your products, especially for a start-up. Just find your inspiration and express your vision in your designs and you will go a long way.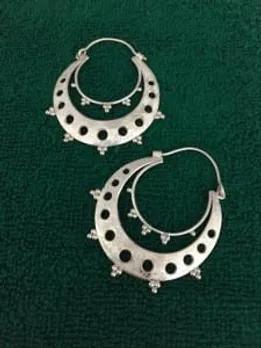 Earrings of the Esmeralda collection
The skills needed to be become a successful Entrepreneur
I would say passion and determination. All of us face challenges and obstacles in our careers, to rise above this and move on is important.
 Worth a read: Meet entrepreneur Malini Gowrishankar of F5 Escapes
The advantages of  Social Media 
In today's times I think that a digital strategy is extremely important. Social media like Facebook and Instagram have helped me tremendously in growing my business and also creating brand awareness. Thanks to these sites, a lot more people know about Esmeralda and the jewellery I design. From designing for family and friends, I'm now designing for women from various parts of the world all thanks to social media!
Why women make successful Entrepreneurs
I would say that women today are a lot more independent, more determined to make it on their own, despite social conditioning.
 Advice to young entrepreneurs
Be passionate, be determined, be focussed and the sky is the limit!! .