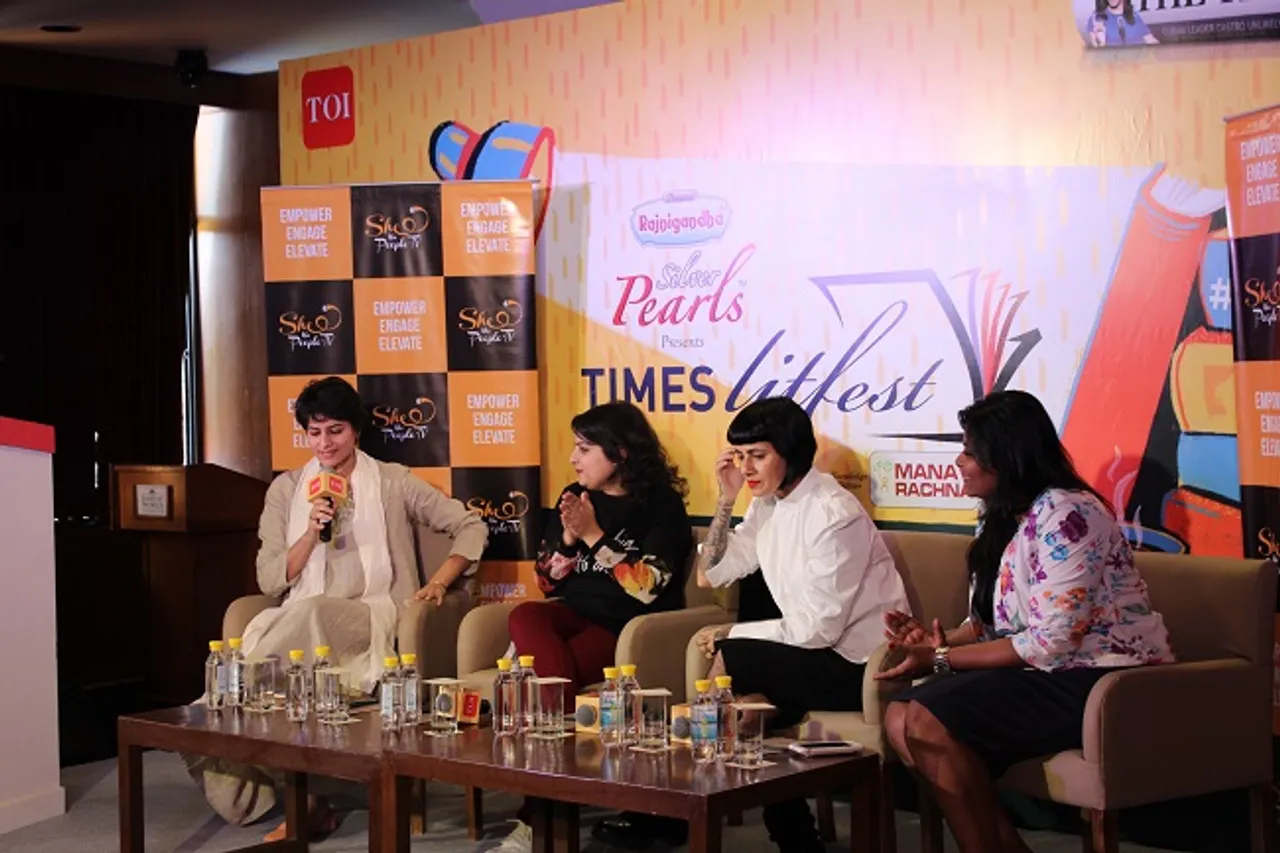 There is huge talk about women's place in society today and their growing empowerment. In a recent conversation at the TOI Literature Fest in New Delhi, the energy around the discussion was filled with ideas, views and arguments from both men and women. With eminent personalities from various professions like actor/entertainer Mallika Dua, celebrity hair Stylist Sapna Bhawnani and entrepreneurs Kanika Tekriwal and Shaili Chopra, the talk kicked off.
Explaining feminism, Kanika Tekriwal, founder of JetSetGo, said, "You stand up for your rights, is that feminism? Or standing up for other women is feminism? But I feel if you stand up for what you believe in is feminism."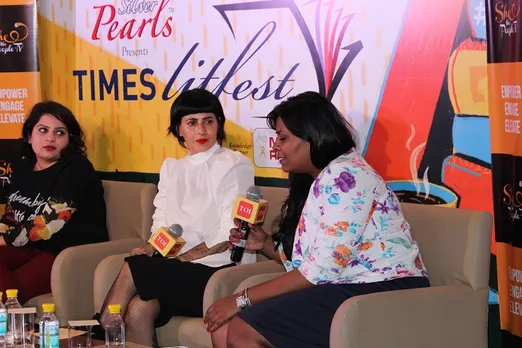 Kanika Tekriwal talks about her Marwari upbringing
Kanika comes from a typical Marwari family where a girl receives jewellery on all her birthdays, is asked to be fair and of a certain weight to get married and finally as she reached 'the age' -- somewhere around 22 years -- she is married off to another wealthy family. "Fortunately for me, I was diagnosed with cancer, when my parents and extended family decided that I wasn't marriage material anymore and that's when I got the chance to do what I do and yeah today I am running a very successful company," smiles Kanika when asked about what her fight was and how she did it.
Fortunately for me, I was diagnosed with cancer - Kanika Tekriwal, Founder of JetSetGo
But there has been a huge transformation that has happened in society in terms of men joining the gender diversity and sensitivity conversations and how women were looked at.
Comparing the scenario from a few years ago to now, Mallika articulated, "A few years ago, there were lot of things that we were okay with which we are now not -- eve-teasing has been inherent in pop culture since forever."
She added, "But now all the debates have started and the realization has struck. So now more than ever, people are taking notice that women are not just about beauty and child-bearing, but a lot more than that."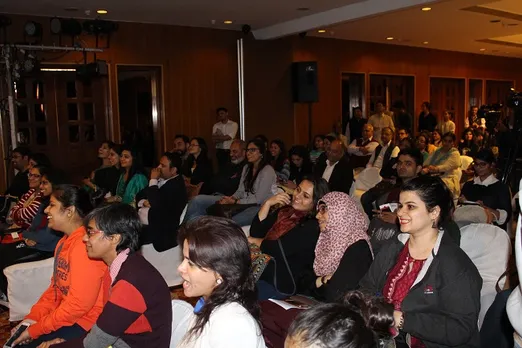 Crowd at Future is Female session at TOI Lit Fest 2016
Contradicting this, Sapna said that we were far more liberated than we are today, "I feel that somewhere we are regressing in a way to get more progressive and we are going back in time."
She recalled how her father owned a cabaret lounge in Bombay when she was born in 1971. On her first birthday, she was wearing a white maxi with a purse and her family along with others with women in them would go to watch cabaret and it was perfectly normal. "It was considered an art form and nothing was dirty about it. Back in the 80s, nightclubs in Bombay used to be open till six in the morning, now they are open only till one. So are we really progressing?" questioned Sapna.
The advertising industry has sort of woken up to show women's cause in a lot of ads for different products - sanitary napkin brands, cookware brands are just a few examples. Mallika Dua said that it is definitely a "check-in-the-box for whatever that sells the product for brands". She appealed, "We are not here fighting a battle which the ads generally make it look like. Make it look normal and then we might believe in it."
Taking forward Mallika's view, even Sapna said how the industry now wants to 'show' that they are doing something for a social cause. "Like every day I get call saying we need one of your acid attack survivor girls like I am running a harem or something for fashion shows, ads or events, so it looks like they are socially sensitive," said Sapna.

In conversation with @sapnabhavnani @MallikaDua @jetsetgoin and @shailichopra about women changing & shaping India at #TLFDelhi

— Times Litfest Delhi (@TimesLitFestDel) November 26, 2016
I hope 10 years from now women should be able to do what they want to do & we won't feel the need to have this debate-@jetsetgoin #TLFDelhi

— Times Litfest Delhi (@TimesLitFestDel) November 26, 2016
She also explained why feminism is important because, "the other day there was an ad of Jack and Jones which had Ranveer Singh carrying a woman on his back and the message was 'taking your work home'. On twitter, there was a huge uproar calling the ad extremely sexist and that led to the brand pulling it off completely and this is why feminism is very necessary, so brands don't think that they can get away with anything."
We are not here fighting a battle which the ads generally make it look like, make it look normal and then we might believe in it - Mallika Dua

 
Very well put by a male audience member in 'future is female' panel, chose listening to this compared Shashi Tharoor as this is the future! pic.twitter.com/wLYG4Hz59f

— Shivnath Thukral (@shivithukral) November 26, 2016
What a stellar panel Future Is Female @TimesLitFestDel with @sapnabhavnani @MallikaDua @jetsetgoin #TLFDelhi #shethepeople pic.twitter.com/CVE8KnR5Oz

— SheThePeople (@SheThePeople) November 26, 2016
Feminism and talks around women's issues and growth in society need to happen more often and with a gender diverse crowd to actually break glass ceilings.