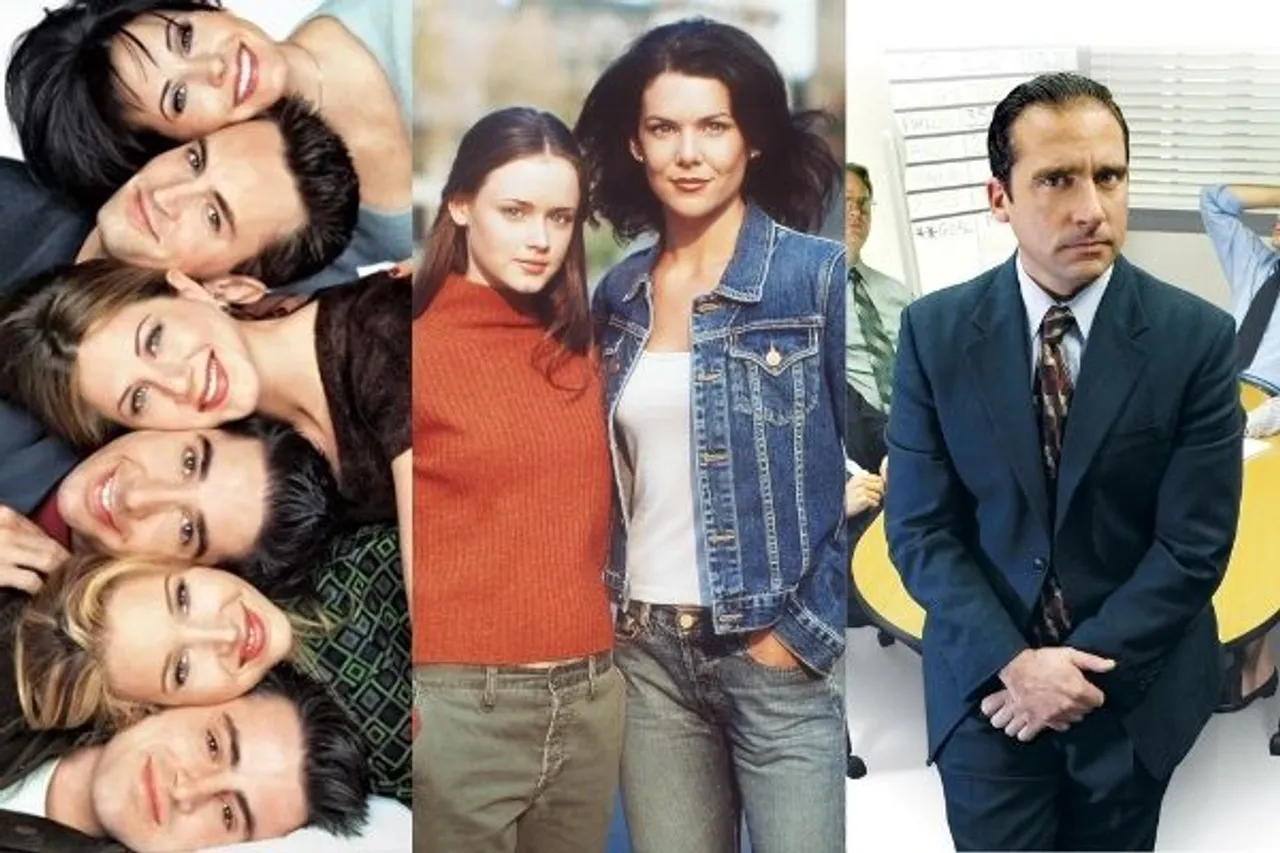 We are all on the lookout for something new but often its the classic shows that make it a wonderful watch, once again. Given how Omicron has compelled us to stay indoors and sitcoms have become our trusted companions, yet again, let's pick some mood-lifting shows across OTT spaces that are worth binge-watching again this year while you enjoy your time indoors. 
Here Are Five Timeless Shows To Binge Watch:
F.R.I.E.N.D.S -Netflix
When you don't know what to pick, it's your trusted feel good show. Pick it up from anywhere and it takes you along memory lane yet being funny and interesting even if you have seen it many times. F.R.I.E.N.D.S may go down in history as one of the best shows ever.
The story revolves around six friends in their 20s and 30s who live in Manhattan, New York and everything they choose to do with their lives. The fun adventures and the non-so-fun ones of Rachel, Monica, Phoebe, Joey, Chandler, and Ross make for a lovely watch. They experience a lot together from  love, marriage, divorce, children, heartbreaks, and more.
---
Suggested Reading: Big Mouth: An Animated Series About Periods, Masturbation And Anxiety
---
2. The Office - Amazon Prime Video
The story of office employees, their ego dynamics and their relationships are all rolled up in one series titled The Office. 
Based on the 2001–2003 BBC series of the same name created by Ricky Gervais and Stephen Merchant, it was adapted for American television by Greg Daniels, a veteran writer for Saturday Night Live, King of the Hill, and The Simpsons.
In 2016, Rolling Stone named The Office one of the 100 greatest television shows of all time.
3. Grey's Anatomy - Amazon Prime Video
The doctors centric show complete with experiences, adventure and love is now nearing its 19th season. The series is based on surgical interns, doctors and nurses and reflects on their interpersonal challenges on a day to day basis. It also intertwines the human experience of going through pain, love and jealously.
Since its beginning, the show has been described as a "phenomenon" given how long it has run and the brilliant ratings it demands. Ellen Pompeo will return as Meredith Grey as Grey's Anatomy gets renewed for Season 19.
Season 1 onwards is on Amazon Prime video and can be watched by those who have not had the chance to catch up with this.
4. Modern Family- Disney+Hotstar
This comedy show is about nuclear families of California who go through some peculiar experiences to give the audience a perfect show. The most unusual patriarch Jay Pritchett has a son named Mitchell Pritchett and daughter named Claire Dunphy. Both the siblings have their own families, one with a quirky husband and another with flamboyant husband. Modern Family's treatment of same sex marriages has been applauded by the audience since decades now.
Modern Family has been created by Christopher Llyod and Steven Levitan. The show's much celebrated cast members are Sofia Vergera, Julie Bowen, Ariel Winter, Sarah Hyland, Jesse Tyler Ferguson and many others.
5. Gilmore Girls-Netflix
One of the most endearing television shows based on the bond between a mother and daughter is a fan favourite. The show starts with Lorelai Gilmore (played by Lauren Graham) who is an independent single mother of Rory Gilmore. Even though mother Gilmore comes from a wealthy family, she decides to build her own life away from the comfort of her parents money. Through the series,  we see the Rory and Lorelai struggle through some difficult life decision without ever letting the joy run out.
The show ran for seven successful seasons and then came out with a movie of the same name. The wholesome show has been created by Amy Sherman-Palladino can the make audience laugh and cry at the same time.