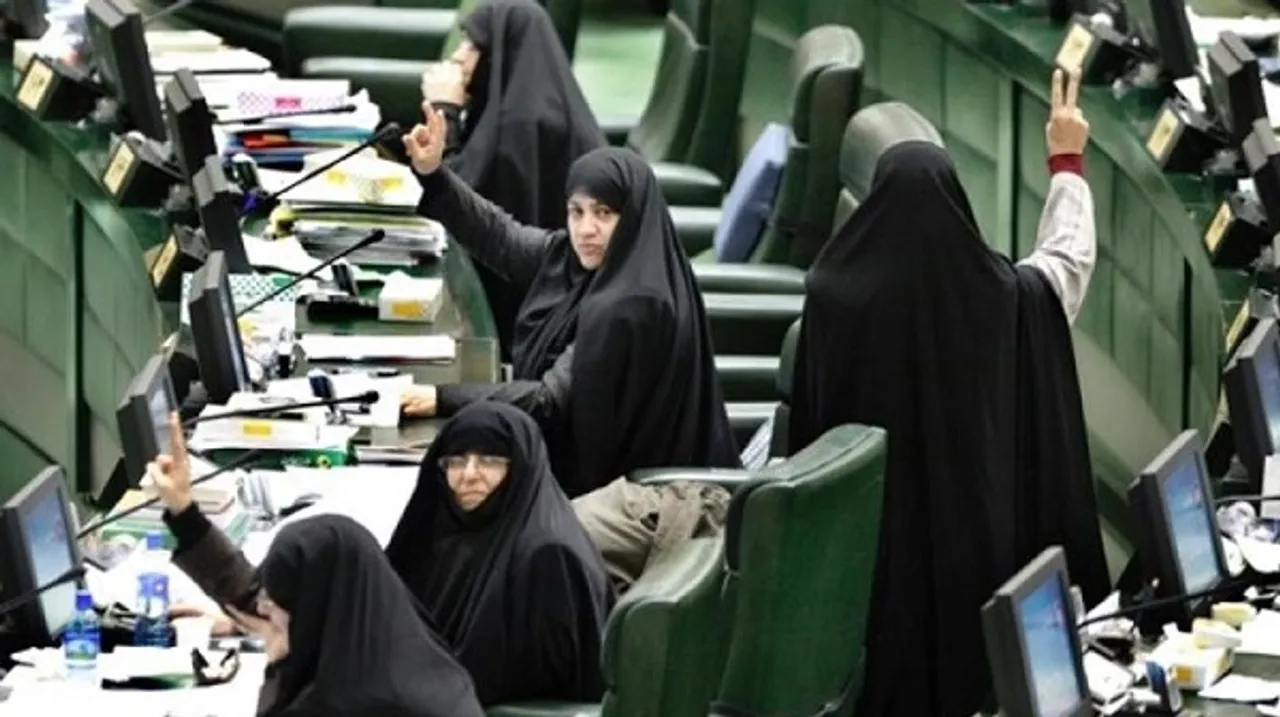 43-year-old Mahsa Torabi has become the first woman to ever publicly finish a marathon in Iran. She finished the 26-mile race in five hours, wearing a pink hijab. She barely trained for the run, but wanted to do it anyway. She shares her story for the first time.
Her completing the marathon actually entailed breaking Iranian law. After the Iranian Revolution in 1978, women were banned from competing in international events. In 2008, the Iranian Olympic Committee said that women, who were coached by men or who interacted with male referees, would face 'severe punishment'. Women were also not allowed to wear tight-fitting exercise clothes.
Torabi speaks about how she comes from a liberal home, and how her father taught her to ride a bike.
"I hadn't any limitations as a woman in my house because my father and my mother supported me reaching my dreams," she said
Her first goal was climbing a mountain and reaching its summit. She succeeded in doing so when she climbed the 18,400 foot Mount Damavand, the highest summit in Iran.
Torabi then signed up for 2016's 'I Run Iran' marathon. It was the country's first international marathon with 250 competitors from 26 countries.
"I started my run and I ran and ran and took photos and it was amazing — I really enjoyed it. It was like an unknown journey and a search for discovery in an unknown world," Torabi said.
She said that she was very happy when she finished. "I showed women can ran in marathons and I showed women have strength."
Women Athletes in Iran
This year, women weightlifters were allowed to compete internationally for the first time. At the 2018 Olympics, Zahra Nemati made history by becoming the only Iranian woman to win an Olympic gold medal.
But with every uplifting story, there are those which show how far Iran has to go. Just this month, an Iranian female footballer had to apply for asylum because authorities saw her without a hijab in Switzerland. She says that she cannot go back to Iran because she will be arrested at the airport and put in jail. She is banned from playing for the national team.
Many other athletes have been banned from teams because they did not comply with Iran's dress code. This year, Dorsa Derakhshani was told that she could no longer be part of the national chess team because she did not wear the hijab at the Tradewise Gibraltar Chess Festival.
Also Read: Culture Cubicle by Monica Jasuja: Don't follow your dreams, Chase them
Picture Credit: Deccan Chronicle