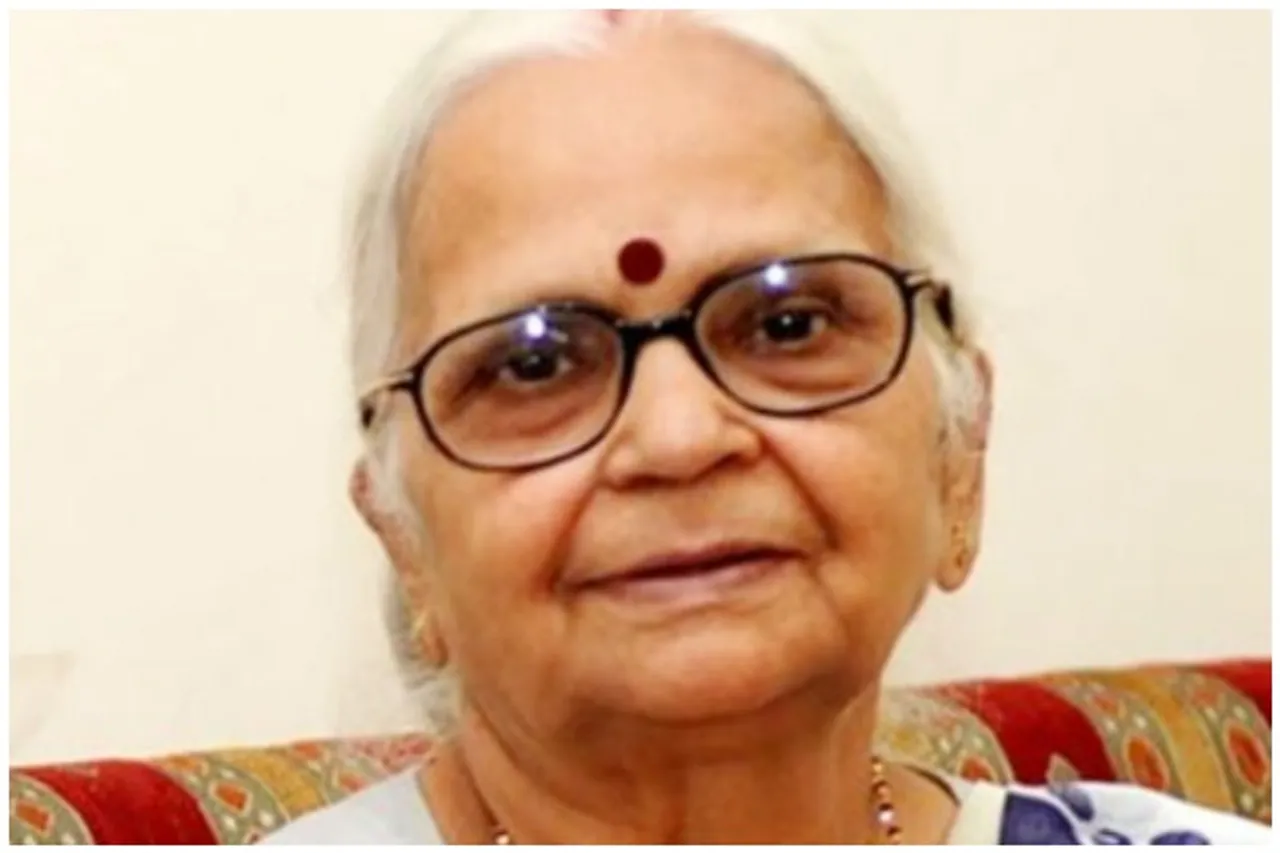 The first woman governor of Goa and a famous Hindi writer, Mridula Sinha passed away on Wednesday, November 18, 2020, at the age of 77. Born on November 27, 1942, in Chhapra village of Bihar, Sinha had a prolific career as a writer, political leader and educator. She was best known as a veteran leader of Bhartiya Janata Party and the writer of many famous Hindi novels and biographies. She was married to Dr Ram Kripal Sinha, former lecturer and currently a cabinet minister in Government of Bihar.
Her Career As A Writer
Sinha completed her post-graduate degree in Psychology and took up writing as her interest. In her lifetime, Sinha wrote more than 46 books in Hindi. Her writing was inspired by the cultures, folk tales and life of villages in India. One of the widely- read books based on local lives is Bihar ki lok-kathayen, a collection of folk tales of Biharm her birthplace. Moreover, she also wrote novels and biographies. Some of her famous works are Jyon mehandi ko rang, Nayi Devyani, Gharwaas, Ek Thi Rani Aisi Bhi, a short biography of Rajmata Vijayaraje Scindia which was later adapted into a film.
Apart from novel writing, she was also a regular contributor in national and regional Hindi magazines and newspapers.
Also Read: Why I Write: Through My Stories, I Want To Help Build A Better World
Her Career As An Educator
Sinha also made her mark as a lecturer and principal of college and school in Bihar. Before beginning her political career, she worked as a lecturer at Dr S K Sinha Women's College, Motihari. Shortly after, she served as the principal of  Bhartiya Shishu Mandir in Muzaffarpur, the foundation stones of which were also laid by her.
Her Political Career
Sinha's political career took a turn during 2014 general elections when she was appointed as the president of BJP Mahila Morcha (women's wing) before being appointed as the governor of Goa in August 2015. She worked as the governor till October 2019. Sinha was also the former chairperson of Central Social Welfare Board (CSWB).
Condolences Pour In
Her demise is a loss of an effective leader in Indian politics and a proficient writer in the world of literature. The Union Minister of Women and Child Development, Smriti Irani expressed her condolences through a tweet in which she wrote, "With the passing away of Mridula Sinha ji we have lost a prolific writer, a kind administrator and a guiding light for many of us who had the privilege of serving in the BJP Mahila Morcha. My condolences to her loved ones and admirers. Om Shanti."
Moreover, the Prime Minister of India, Narendra Modi expressed his anguish on Twitter and wrote, "Smt. Mridula Sinha Ji will be remembered for her efforts towards public service. She was also a proficient writer, making extensive contributions to the world of literature as well as culture. Anguished by her demise. Condolences to her family and admirers. Om Shanti."
Also Read: Economist Isher Judge Ahluwalia passes away after brave battle with cancer