With Mental health Awareness Week on us, perhaps one of the ways for us to understand mental health is to read stories about it or personal narratives, whether fiction or non-fiction. Reading about Mental health can help us gain insights into why certain behaviours happen, and how to deal and cope with them, whether for ourselves or for someone dear. And that normal is always a curve.
Here then, are some books that talk about mental health and help us understand it better.
1. The Bell Jar by Sylvia Plath
A classic, this brilliant semi-autobiographical work draws the reader into the breakdown being experienced by Esther Greenwood, a young writer living in New York as she struggles with depression. A month after the book was published, Plath committed suicide.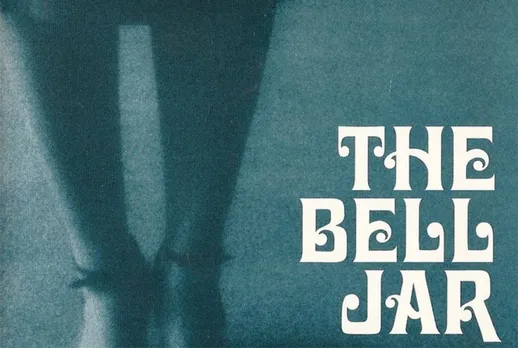 The Bell Jar by Sylvia Plath
2. Life is What You Make of It by Preeti Shenoy
The tale of a teenager who develops bipolar disorder, and has a thwarted love story ricocheted to the top of bestseller charts in India, firmly establishing Preeti Shenoy as a force to reckon with in the publishing scenario in India.
3. The Perks Of Being A Wallflower by Stephen Chbosky
A simply told tale, this book deals with teenage depression, high school life and all the associated issues that come with it.
4. Norwegian Wood - Haruki Murakami
One of the most touching books ever, this beautifully told love story deals with clin
ical depression and suicide as well as coming of age. The story is gritty, yet narrated with the sensitivity that sets Murakami apart.
5. The Curious Incident Of The Dog in the Night-Time by Mark Haddon
There is no disorder explicitly mentioned in the book, but the viewpoint is different, the theory is that this book deals with Asperger's syndrome.
6. Em And The Big Hoom by Jerry Pinto
Tender and raw, this semi-fictional narration of the mental issues faced by the author's mother will tug at your heart and make you laugh at the same time. At the end, you're left bereft and yet, feel intimately connected with Imelda and the bacon eared Big Hoom, and their two puzzled children struggling to stay afloat with a mother the world labels 'mad'.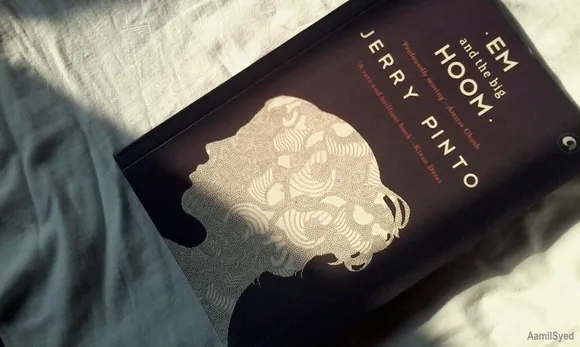 Book Em And The Big Hoom
7.Veronika Decides To Die by Paulo Coelho
The story unfolds after the protagonist tries to commit suicide and deals with depression, suicide and more in Coelho's characteristic style.
8.Looking For Alaska by John Green
Another one tackling teen depression, and angst, this is a coming of age book that pulls at the heartstrings.
9.Tender is the Night by F Scott Fitzgerald
The troubled relationship of F. Scott Fitzgerald with the wife he loved madly, Zelda and her tryst with schizophrenia finds echoes in this novel, which is set in the French Riviera about a psychoanalyst who must treat his wife, who is also his patient.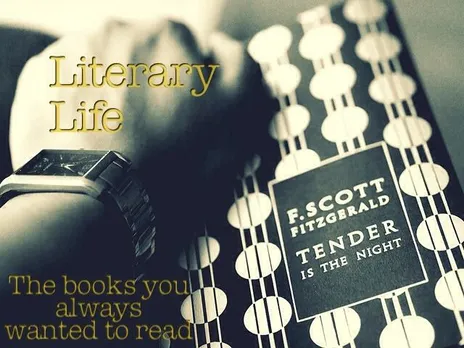 Tender is the Night by F Scott Fitzgerald
10. Girl Interrupted by Susanna Kaysen
A memoir about Kaysen's experiences in hospital as a psychiatric patient with borderline personality disorder, this is one hard hitting book.
11. Furiously Happy: A Funny Book About Horrible Things by Jenny Lawson (aka The Bloggess)
A renowned blogger, Jenny Lawson made us laugh with her real honest and grittily humorous accounts of dealing with anxiety and depression.
12.An Untamed State by Roxane Gay
The book talks about a woman who is kidnapped and raped by a group of men, and the trauma she has to deal with, and attempt to heal from after the incident.
13. Massive by Julia Bell
A mother with an eating disorder inadvertently passes it on to her daughter, who then struggles with anorexia.
14.Drinking: A Love Story by Caroline Knapp
A book that deals honestly with alcohol addiction, the author documents how she slid into alcoholism and her journey to recover from it.
15.The Year of Magical Thinking by Joan Didion
This memoir of the year when Didion lost her husband and had her daughter in a coma is a powerful and disturbing read, and a must for anyone looking to deal with, assimilate and gain closure with grief.
16. A Beautiful Mind by Sylvia Nasar
The book is a biography of John Nash, Nobel winning mathematician, and a genius, and details his struggle with schizophrenia. John won the Nobel Prize for Economics in 1994 for his work in game theory and worked as a senior research mathematician at Princeton University.
17. One Flew Over the Cuckoo's Nest by Ken Kesey
An all time classic, the book deals with how mental health care facilities were run, and brought out the hellish lives patients lived in them.
18. Mrs. Dalloway, by Virginia Woolf
A day in the life a London housewife becomes a study of mental illness through the character of a World War 1 veteran. Like Plath, Woolf drew on her own struggles with mental illness to write the book and committed suicide at the age of 59.
19. The Catcher in the Rye, by J.D. Salinger 
A coming of age story, a classic, the teenage protagonist Holden Caulfield goes through, angst, depression and dreams about suicide.
20.The Hours, by Michael Cunningham
In this, three characters, real and fictional, have their their lives, their depressions and anxiety, and the central premise of suicidal tendencies interwoven in a beautifully written plot.