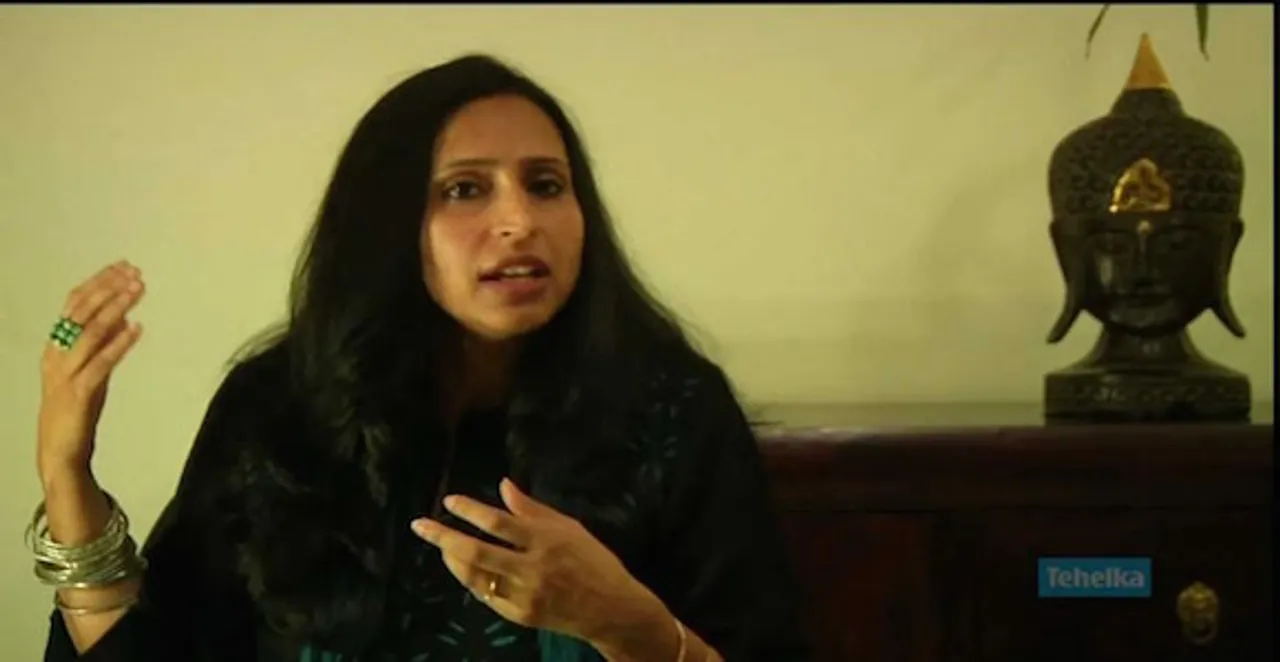 By Amrita Paul
As the fourth estate of democracy, the Indian media barely ponders over its own shortcomings, unless of course it gives one a chance to come down heavily on a competitor. Personal attacks are quite common, and around two years ago, Shoma Chaudhury, the then managing editor of Tehelka was criticized with scathingly bitter coverage for the manner she allegedly handled a complaint by a young woman journalist who was sexually assaulted by the editor of the magazine, Tarun Tejpal. Since then the clock has moved and so has Shoma, who is now back to journalism after a short break.
In retrospect, Shoma says, "What happened during my last days at Tehelka was extremely painful and difficult at every level. I was uprooted overnight but I had to be silent and ride over it because I wasn't given the opportunity to set the record straight.
Shoma Chaudhury
What happened during my last days at Tehelka was extremely painful
Thankfully for Shoma, the storm has passed. She was approached by the Rajasthan Patrika group to helm their upcoming digital news outlet, and currently she is the editor-in-chief of the newly launched Catchnews.com.
"I am excited to be back with the digital medium because the internet is where everyone is reading now. One can work at various levels and rhythms and also explore different ways of storytelling."
Shoma Chaudhury's digital comeback with CatchNews
At the onset, Shoma clarifies that Catchnews is not trying to be consciously different from other news portals in the country, because there is only so many ways in which you can dress up news. Instead, the focus is to create lucid and readable content, and also a space that people will like and trust - a distinct voice in the news environment.
Shoma adds, "While some websites are hyper local and some are hyper niche, we are aspiring to be a mix by having hard news and also interesting voices and perspectives since us as a media outlet are driven by the idea of social justice and plurality."
There is only so many ways in which you can dress up news
A recipient of the prestigious Ramnath Goenka Award, Shoma had several accolades to her credit. Her reportage over the year has focussed on the fineprint of issues of people vs State; the Maoist insurgency, capitalist development and land grab. She also wrote extensively in the aftermath of the Delhi Gang Rape case with a story that reports on how Indian men perceive sexual assault.
Journalism has since evolved, some for the better and some for worse. It's not uncommon to find, even veteran media houses, resorting to sensational content, headlines etc to grab a prospective viewer's attention, so as to get more hits on their websites. But even though, there is tremendous pressure of performance and speed, Shoma doesn't feel that this could be a viable tactic in the long run.
"This pressure often leads journalists to report wrong and insinuating news, with inaccurate headlines, not backed by facts which at any cost, are unacceptable," she says.
But in spite these glitches, Shoma, without a doubt sees great potential in the digital medium as the estimate internet penetration figures provided by the government show that will be rising to a whopping 600 million by 2020. And this will lead to a new generation of Indians reading not on their computers, but on their phones.
 Inaccurate headlines, not backed by facts are unacceptable
For both Shoma and the news cycle, a new road lies ahead. There will be change, opportunities, struggles, ups and downs. With new platforms emerging every day, the spotlight will be on those who can survive this experimental journey and come out triumphant. And a boss, she of course, may do things a little differently to make sure that Catchnews reaches out to all kinds of new audiences, expanding the news consumers rather than catering to the existing subset.