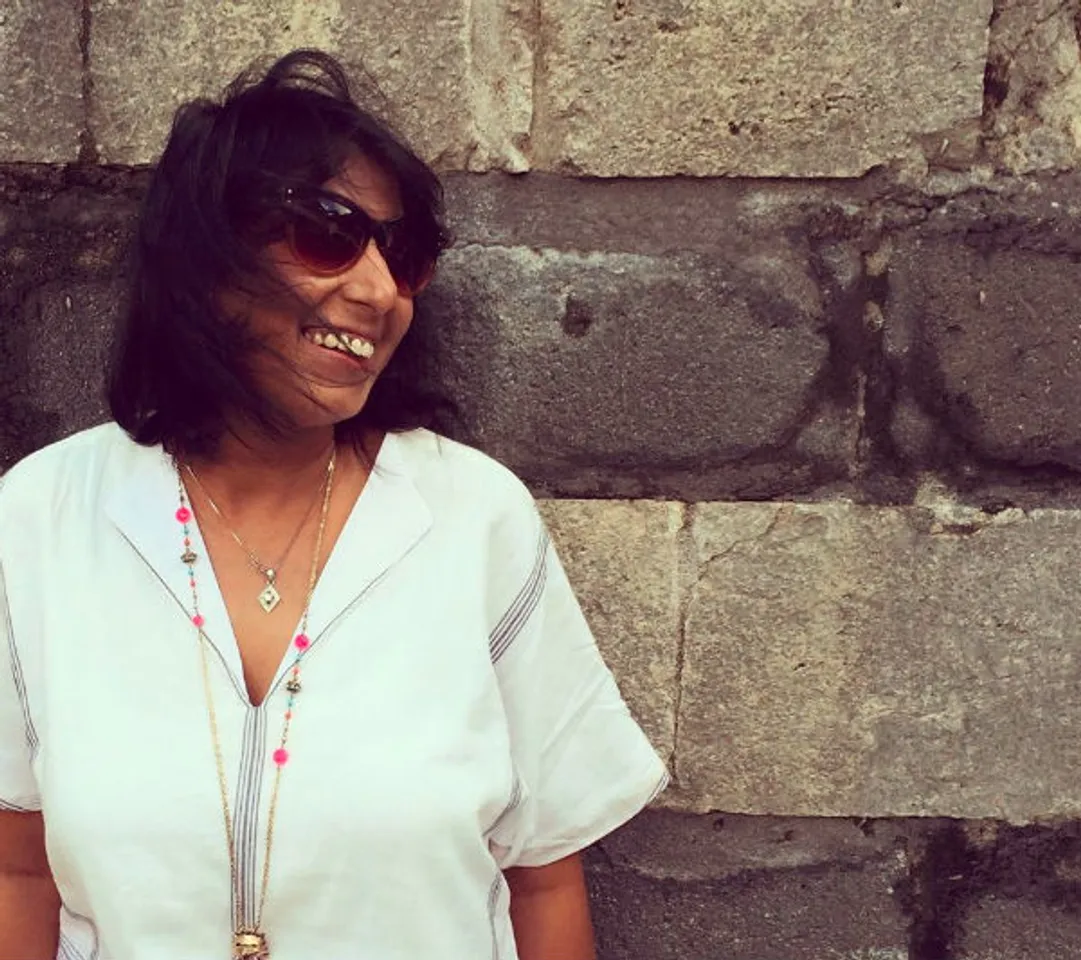 Leading a team of engineers, testing software applications to make usable products, ensuring the quality of e-learning courses have been her core competencies. Bhavya Aggarwal, now famous as the founder of ZipBoard,  started her entrepreneurial journey by co-founding India Escapes, in 2011. Her latest venture ZipBoard was founded in 2014, and aims to simplify the lives of website or web-app creators and e-learning course creators.
SheThePeople.TV met Bhavya for a chat to know more about her entrepreneurial journey:
Bhavya, since when did you think of becoming an Entrepreneur?
I moved to the US just after completing my B.Tech. There I started working at Solidworks, in Santa Monica, post my graduation. The company, the culture, the learnings and the place where I lived, were like a dream. But, still, there was something missing. There was this constant urge to want to do more. So after a few years of working, I quit, moved back to India with my husband and since then have been on an entrepreneurial journey . From 2011 till now it has been a roller coaster ride, full of ups and downs, but every bit worth it.
READ: Is Having An App An Overrated Idea? Bizwomen Give Their Take
What was the idea behind 'ZipBoard', what does it work for and what future plans do you have to take it to the next level?
ZipBoard was born out of the challenges that were faced by me and my team while working with remote teams based in 5 different time zones. Too many email exchanges and Skype calls to discuss each and every small detail in producing websites, or e-learning courses lead us to try and find a solution. ZipBoard aims to make collaboration more visual for web and e-learning developers.
With customers spread over 20 different countries, we have just started. We would like to become the collaboration tool for web development and e-learning industry worldwide.
READ: Transforming healthcare with mobile tech is Ruchi Dass
Indian women are a strong force. We are strong, resilient and ready to take on the world. I do hope that this number grows bigger and stronger by the day and women do not have to compromise to live their dreams.
How did you manage the funding for the base operations initially?
ZipBoard is bootstrapped and the initial funding came from the existing consulting and services business and family savings.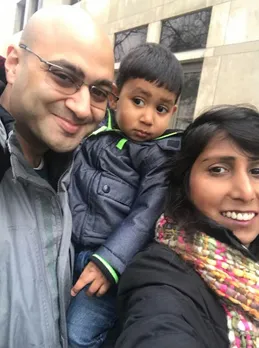 Bhavya Aggarwal With Family
What are the biggest challenges you've faced as an entrepreneur?
Entrepreneurship is exciting because it is challenging. And no matter how many you overcome there is a new one waiting for you. But, the biggest ones for me have been finding trustworthy people to work with and keeping your focus and confidence in the early days.
Also Read:Suvarna Bhat On How Holistic Treatment Can Help Cure Lifestyle Diseases
How do you get ready to solve the everyday crisis as an entrepreneur?
The most important skill required is the ability to learn, adapt and evolve. As an entrepreneur, you have to be comfortable fitting into several roles, mentor your teams and understand different aspects of your business. In the beginning, you are looking after the tech, marketing, sales, customer success everything. So you need to learn, adapt and evolve.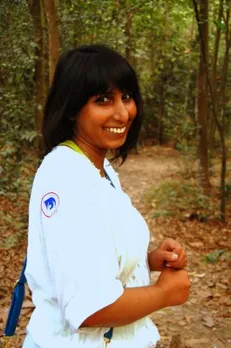 Bhavya Aggarwal
Also Read: StartUp Life: 5 steps to success with Shikha Suman, Medimojo
What do you consider to be your greatest achievement so far?
I definitely have a lot left to accomplish. But, my greatest achievement in the recent past has been to be able to grow ZipBoard to a successful product. I was cheated by one of my co-founders last year, which set me back financially as well as mentally. But, with a lot of family support, and inner strength I have emerged stronger. I have been able to grow ZipBoard and raise a 2-year-old together. I still enjoy the small joys of life, learning every day from my family, friends and experiences.
Digitisation is helping connect people and businesses. It is giving an opportunity for entrepreneurs and individuals to connect with anyone and learn from anywhere in this world. Digital boom is truly "making the world flat" and opening up tonnes of opportunities.
In today's world, how important do you think it is for your venture to get connected digitally?
There is no chance that I could do what I do without digital connectivity. ZipBoard's customers are spread across 20 different countries. The only way, we connect with them today is digitally.
"Women are able to run their own businesses, connect with their customers, become independent with the digital revolution."
Who or what inspired you to start-up?
It has been a combination of life experiences, passion and influence from those around me that really inspired me to start-up. The corporate job was not exciting enough. I wanted to do more. I had a strong desire to create something of my own, my own way. All this inspiration was bolstered by seeing the women around me. I have been surrounded by a lot of strong women in my family and not to miss the ones who have worked with me, they have all in some ways inspired me to do more and to chase my dreams.
"Entrepreneurship requires you to be a multi-tasker. You have to wear many hats at the same time, and that is one ability that can make women successful entrepreneurs."
What advice would you give to fellow entrepreneurs?
Every time is the right time to start. Just jump in, and don't be afraid to fail.
"The best way to succeed is to fail early and fail often."
I pretty much internalised this because the most important thing in life is to learn from every experience that you go through. Just remember that you never fail, only learn some more!
READ: Bringing healthcare to the consumer's fingertips: Ritu Singh, co-founder of CareOnGo
Join Us on https://www.facebook.com/SheThePeoplePage
Follow Us on https://twitter.com/SheThePeopleTV