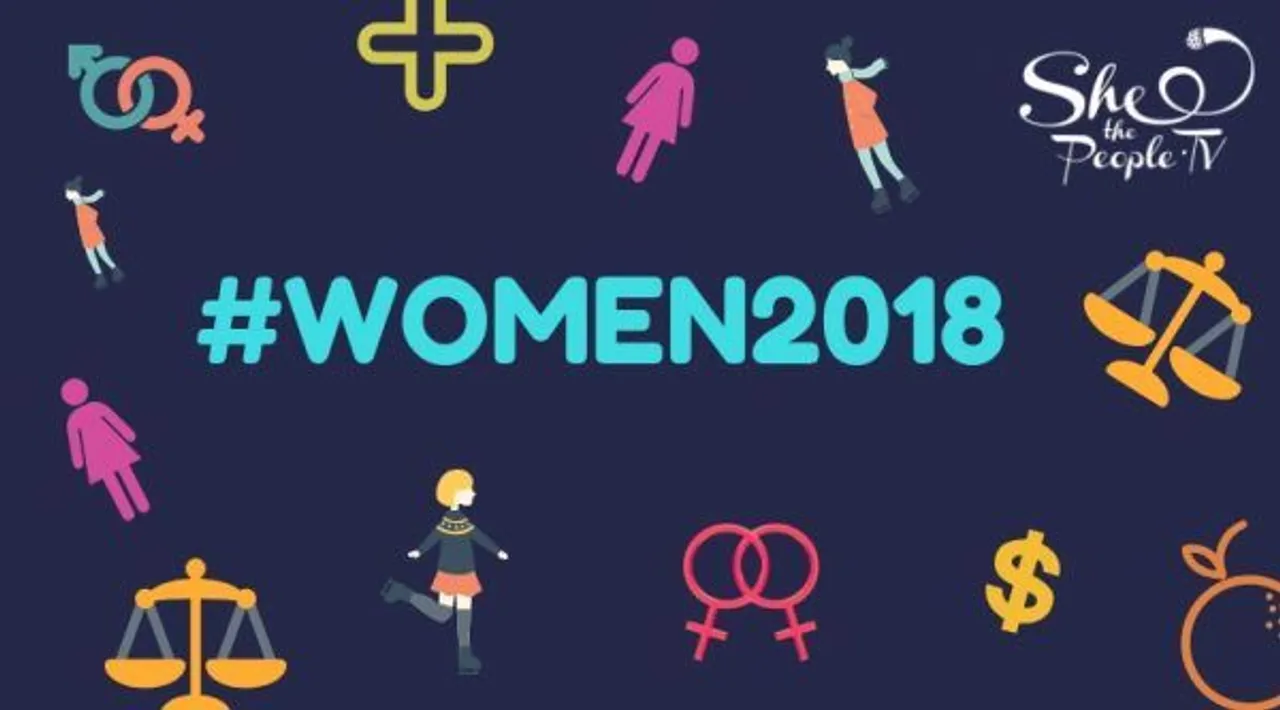 Pooja Priyamvada and Namita Bhattacharya lighting their fathers' pyres
Pooja, a poet and award-winning blogger, broke several taboos this year as she empowered several people and  shackled the country's age-old beliefs in her own way. She performed all the last rites of her father. On the other hand, former PM late Atal Bihari Vajpayee's foster daughter Namita Bhattacharya surprised the nation as she lit the funeral pyre of her father. She stood tall and lit her father's funeral pyre amidst state honours, with world media watching.
Deepika Padukone becoming first woman in Forbes top-five richest Indian celeb list
Women farmers' March
Anukreethy Vas
19-year-old Anukreethy Vas was crowned Femina Miss India 2018. The Tamil Nadu college student won this coveted title at a grand ceremony in Mumbai. Raised by a single mother, Vas wishes to become a supermodel as she loves facing the camera. The teen delivered some fiery answers in the most empowering way and took away the crown. "The best preparation for tomorrow is doing your best today. So be the best version of yourself every day" is a quote she swears by.
Lawyers fighting for LGBTQ
Sabarimala
Everything concerned with the Sabarimala temple will go down in history as an important event that smashed patriarchy and its age-old traditions. Even after the Supreme Court order that allowed women to enter the sanctum sanctorum of the Sabarimala Temple in Kerala's Tirupati, women are still facing massive resistance from devotee associations and Hindu outfits. The hill shrine, where now women of any age can enter, saw activist Rehana Fathima along with journalist Kavita Jakkal becoming the only two women who could reach closest to the temple. But really, this empowering moment goes to all the women out there, who have been fighting hard to enter the temple and access their rights.
Padman on-screen
Author Twinkle Khanna, who turned producer with Padman, brought to the surface the ground reality of taboos linked with menstruation. Padman, a real life story of Arunachalam Muruganantham, who resolved to make the world's first low-cost sanitary pad making machine to help solve a major societal problem, not only started an empowering dialogue, but also changed several perceptions over the past one year.
R Vaishali
Vaishali became India's youngest grandmaster this year. After winning her third and last Woman Grandmaster (WGM) norm earlier in the 8th Riga Technical University (RTU) Open Chess Tournament held in Riga, Latvia, R Vaishali became India's latest Woman Grandmaster (WGM). Vaishali is the elder sister of R Praggnanandhaa who became the second youngest GM in the world in June this year.
Also Read: Feminist Films Which Smashed Stereotypes In 2018