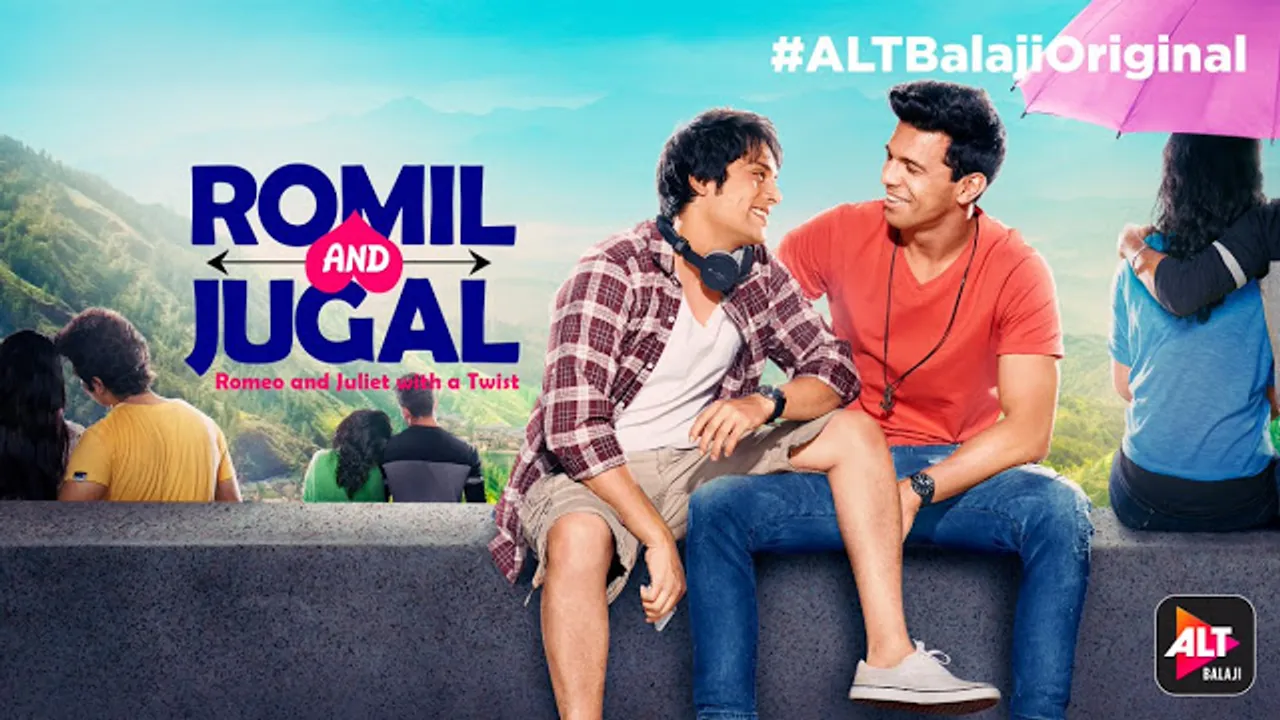 The concept of highlighting more realistic stories in Indian soaps is finally emerging. With the same intention in mind, Ekta Kapoor's YouTube channel ALT Balaji has launched a brand new web series called "Romil and Jugal" which has been creating waves online. Why, you ask?
William Shakespeare's Romeo and Juliet has been made in different formats, different themes -- time to time again. Based on the same plot, this modern-day love story is easily distinguishable.
Also Read: 10 MYTHBUSTERS: Breaking Gender-Stereotypes
Watch The Trailer Here:
The series portrays two lovers in different measures, in totally anti-stereotyped avatar -- the couple at its centre, in fact, is a gay couple.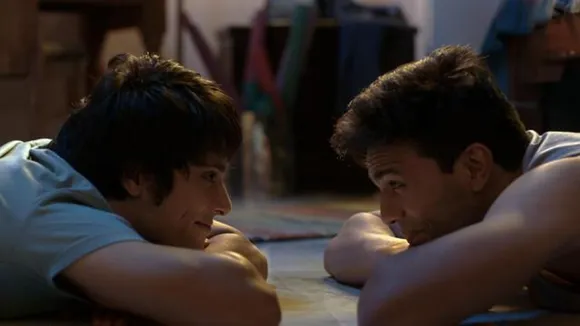 A still from Romil and Jugal. (Photo Credit: ALTBalaji)
The series kickstarted with an intriguing first episode on April 16 and twitteratis couldn't stop crushing on the show and its two homosexual  protagonists:
Romil and Jugal gives me butterflies in the stomach. I love them so so so much. Uff. Thank you @EktuEkta for this beautiful love story!

— p. 🪄 (@ayemasakali) April 18, 2017
@reallyALT thank u for #RomilandJugal we are all set!pls watch Romil and Jugal on ALT https://t.co/vnP4xxDGL3 the app now.U won't regret it! pic.twitter.com/AUWGBAxmSs

— suchitra pillai (@suchitrapillai) April 11, 2017
https://twitter.com/vignessha/status/854222271161917444
https://twitter.com/MrBaesic/status/854220853604753408
Amazing stuff #RomilAndJugal ❤ just finished binge watching . Kudos @RSiddhartha7 @altbalaji @nupurasthana .. loved it ❤❤

— juilee desai (@JuileeD) April 16, 2017
The TV czarina with her same sex version of Romeo and Juliet tale is on experiment to adapt a one-of-a-kind take on the love story.
Also Read: Indian women filmmakers who don't want to be labelled feminists
"Two of my friends, Anu Menon and Ishita Moitra, wrote the script in 2014. Back then, the Supreme Court had decriminalised homosexuality. When they later revoked the decision, we didn't think the censors would let a film like this pass. Luckily, the web is less tricky," said director Nupur to Hindustan Times.
"When it's a film, the story flows and doesn't require breaks. But, when you have episodes, it requires more structure. So, in terms of writing, it was a challenge to bring the whole chapter feel to it. But some stories lend themselves wonderfully to the format," added Asthana, who is working for Ekta Kapoor's production banner.
READ: Why we should stop making a big deal out of sex and sexuality
We are certainly in a zone, breaking stereotypes when the sea is changing for a better good. The series is storytelling the relationship between Romil and Jugal, and is likely to give us a window to think openly.
To mark a new "new", we thank to web series industry for stepping into a territory that is largely gossiped (not in a clean way) and seen attracting cringe eyes for some baseless reasons.
It is evidently not been filmed for the average Indian viewer (which should be changed – if not soon) – this tale of two men in love with each other is surely a must watch. I know I would log in now…
Feature image credit: ALTBalaji
Join Us on https://www.facebook.com/SheThePeoplePage
Follow Us on https://twitter.com/SheThePeopleTV