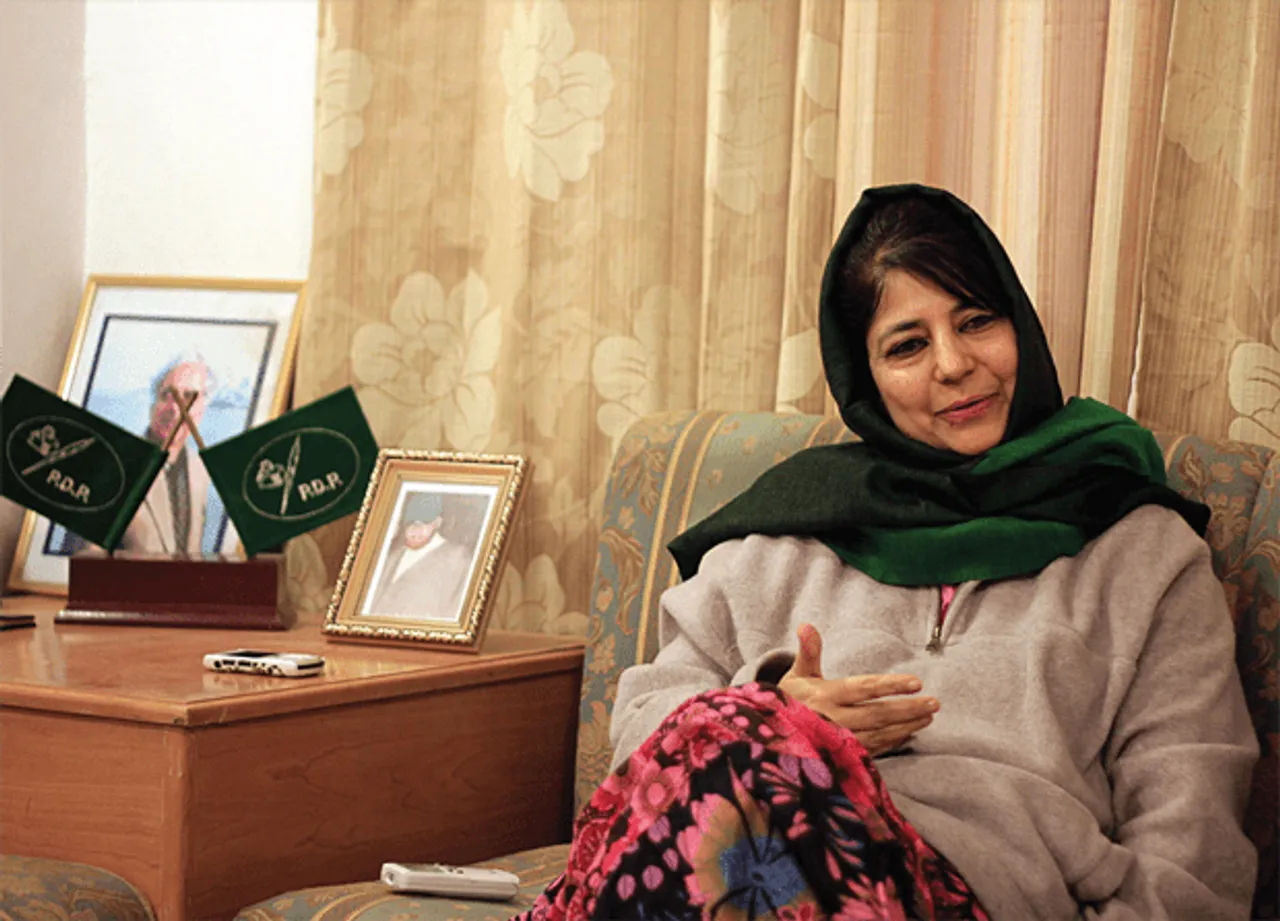 Women in Kashmir are the safest as compared to any place in the world, including Delhi, J&K chief minister Mehbooba Mufti claimed recently. She was responding to AAP leader and Delhi Tourism Minister Kapil Mishra's comment on Burhan Wani at the launch of the  Bharat International Travel Bazaar (BITB) this week.
"Any place in the world, including Delhi, women are safest in my Kashmir. They move around in shikaras and houseboats. That's the biggest thing my state can offer. As compared to any place in the world, including Delhi, women and girls are safest; there is no fear of getting raped in a car," said Mehbooba Mufti at the event, as reported by Business Standard.
Also Read: What Makes Mehbooba A Real Leader 
She urged everyone to visit Kashmir which will help the state regain confidence and trust. She also added, "We need you, I don't know if you need Kashmir or not, but Kashmir needs you."
Earlier, Mishra had asked the J&K CM if she considers Burhan Wani a terrorist? Mufti said she would have given Burhan Wani a chance had she known that he was caught in the encounter.
Mishra then took a jibe at Kashmir's tourism by stating that terrorism and tourism don't go along together. He also said Mufti cannot expect Kashmir's tourism to flourish if she does not believe that Burhan Wani was a terrorist. Terrorists are considered as tourists in that state, Mishra added.
Burhan Wani was accused of carrying out terrorist activities in Kashmir, he was caught and killed on July 8 this year by the Indian security forces.
Picture credit- DNA