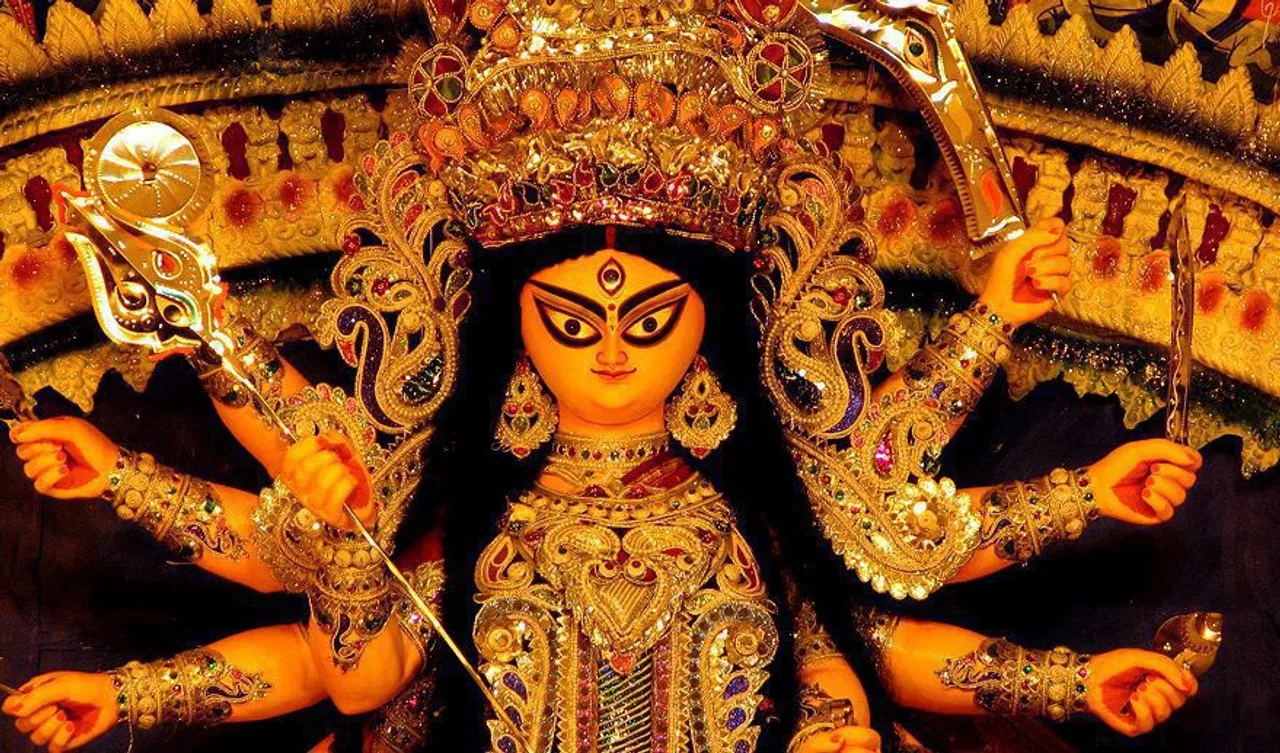 The Kolkata's Durga Puja festival was granted heritage status by UNESCO on Wednesday. "Durga puja was recently added to heritage list in Kolkata. Congratulations, India!" The UN  tweeted and put an image of Goddess Durga in its tweet.
On Wednesday, Prime Minister Narendra Modi praised UNESCO's recognition of Kolkata's Durga Puja festival as a "source of great confidence and pride for every Indian." "Durga Puja highlights the best of our traditions and ethos. And, Kolkata's Durga Puja is an experience everyone must have, "he wrote.
Durga Puja Heritage Status:
The yearly Red Road carnival, which takes place prior to the immersion ceremony, was last held in 2019. Due to the COVID-19 pandemic, the event was cancelled this year as well as in 2020. The yearly Red Road carnival, which showcases the craftsmanship that goes into the creation of Durga Puja pandals, has made more people across the globe aware of the festival's greatness, Suvaprasna, chairman of WB heritage, expressed his views.
---
Suggested Reading: Kerala Govt School Implements Gender Neutral Uniforms For Students
---
One of the officials of the Forum for Durgotsab, the city's apex body of community Durga puja committees, Soumen Dutta, said the ten-day gala's organizers have finally been given their due credit.
"Our years of dedication have yielded the desired result. The scale of Bengal's Durga Puja celebrations is unrivaled in the world," he said.The "festival has come to signify arrival or a monsoonal return to people and culture," according to the UNESCO website.
---
Suggested Reading: Don't Seek Sympathy From Court: Should We Stop Calling Out Stereotypes?
---
"Durga Puja is widely regarded as the best example of public religious and artistic performance, as well as a fertile ground for collaboration between artists and designers. Large-scale installations and pavilions in urban areas, as well as traditional Bengali drum beats and goddess glorification, distinguish the festival. "
What is Intangible Heritage?
As per the UNESCO website, "Intangible cultural heritage is the practices, expressions, knowledge and skills that communities, groups and sometimes individuals recognise as part of their cultural heritage."