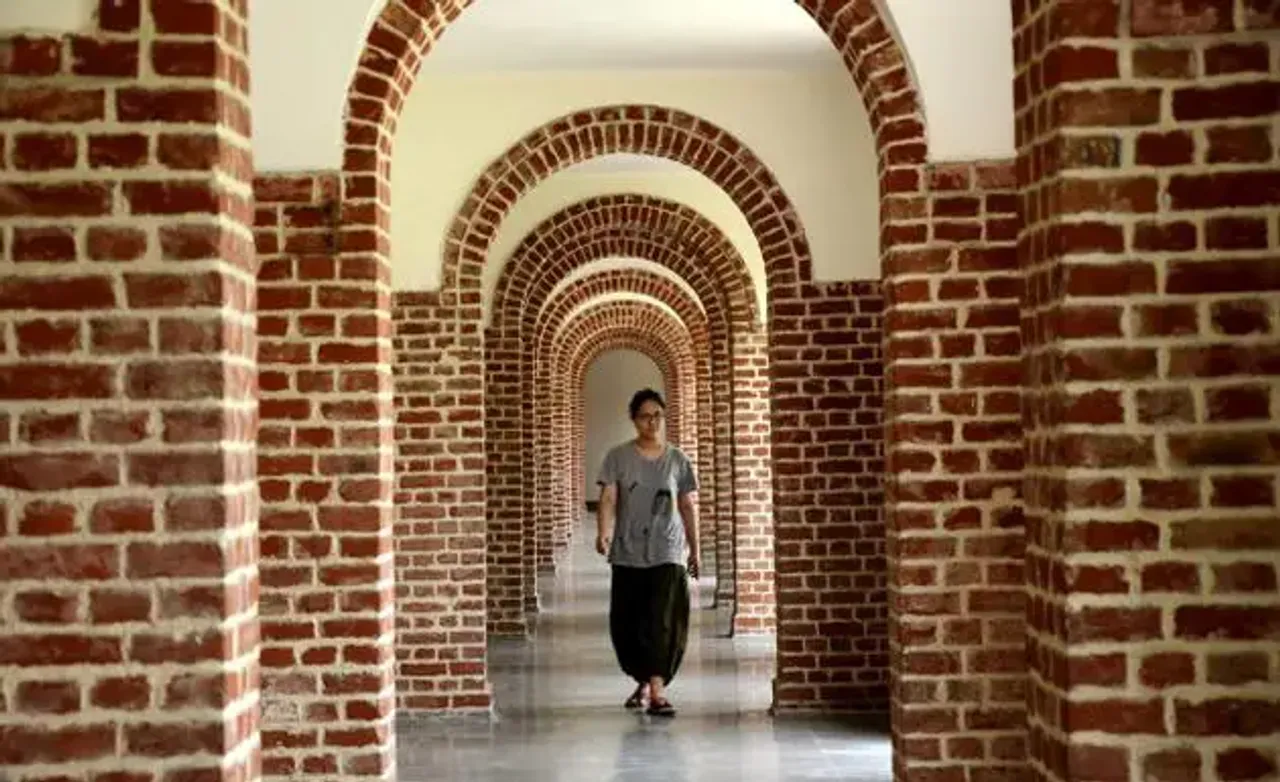 Delhi University has been in the centre of controversies since last year for its regressive hostel rules especially for girls. In continuation of that, one of the renowned colleges of DU, the Hindu College has come up with a strict set of rules for its newly constructed girl's hostel.
Get this. The prospectus for the new term at the Hostel reads that women are needed to dress as per the "norms of the society".  Short of openly banning certain clothing, this nevertheless is a restriction that is as vague as it can get. After all, who qualifies what the 'norms' of decent clothing are? It seems that in order to save themselves from a controversy, the college has restricted themselves from openly banning girls from wearing certain kinds of clothes.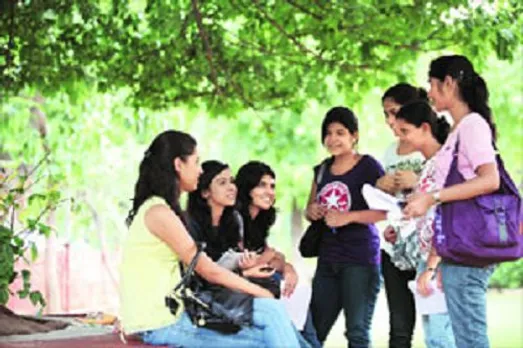 Girls at the Hindu College Hostel will need to observe a dress code( Picture Credit: Indian Express)
Even the hostel fee for girls has been doubled in comparison to the boys. For boys, the annual hostel fee is Rs. 47000, while girls will need to shell out Rs.82000. "The fee has been decided keeping in mind that this is an air-conditioned, state-of-the-art hostel with great facilities," Dr Anju Srivastava, officiating principal of Hindu College was quoted as saying to the Indian Express. She further cited, "Rules have to be made to bind things together. A lot of money has gone into setting up this hostel and it is going to be one-of-a-kind. The management considered it necessary to make strict rules."
Another bizarre rule for the girl's hostel is that residents are only allowed one night-out while in other colleges about six night-outs are allowed to students. Women are not allowed entry inside the hostel campus later than 8.30p.m. and are restricted movement inside the hostel after 11.00p.m. The college has a reputed library that is open till 2 a.m. but the rules mean that no female student is allowed to take advantage of the facility while boys can use it anytime. These are only a few of all the listed rules which make up the rulebook of the Hindu College girl's hostel.
The debate actually started last year with a few girls protesting against their curfew in DU hostels. It went on to become a huge movement- Pinjra Tod supported by all college students female as well as male. Many students from other universities like Jamia Milia Islamia also joined in to show their solidarity with the DU college girls. This was also given due attention by Swati Malliwal, the head of the Delhi Commission for Women, as it gained momentum. But seems like it was all lip service. The new rules are proof of that.
Feature Image Credit-  The Hindu