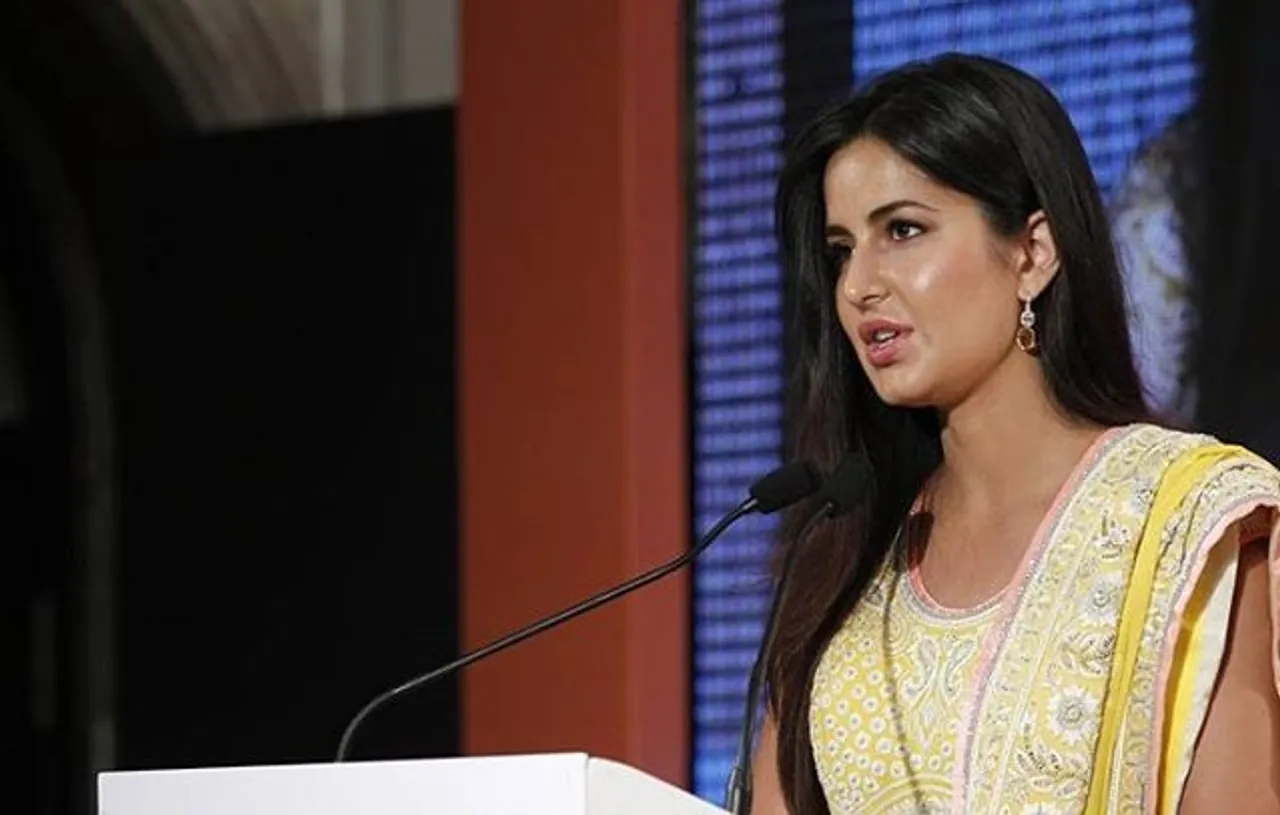 "I would urge more women to speak up. It is not okay to feel inferior or weak because we are not the weaker sex by any stretch of the imagination," said actress Katrina Kaif while speaking at a conference organised by UN Women in collaboration with IMC Chamber of Commerce and Industry on Tuesday.
She talked about marital rape, a pressing issue in India, and said that women should not be silent about it and also about violence against them. She added that even educated women don't speak up against marital rape because of the pressure from society.
ALSO READ: Women Can Raise India's Income By 27%: IMF Chief
"I know of educated women, who remain silent in the face of violence because they are afraid to confront societal norms and have fingers pointed in their direction. Especially when the majority of our society fails to recognise marital rape as a crime," Katrina said, as reported by Indian Express.
"If I don't act. I'll be doing a disservice to women. I'll do whatever I can to create awareness abt #genderequality" #KatrinaKaif #16days pic.twitter.com/JDUOXdrFpj

— UN Women India (@unwomenindia) December 6, 2016
She added, "The world has largely been led by patriarchal societies and women have, through the years, largely remained quiet in the face of atrocities rather than speak out against them." She then spoke about the gender bias in the country and mentioned that a country that has had women in political power should not have inequality among men and women.
"Honoured to speak about gender equality along with Madam Phumzile. If each of us take action we will see change"

Katrina Kaif on Facebook pic.twitter.com/gJSDUJMKXX

— Katrina Kaif Online (@KatrinaKaifFB) December 7, 2016
"India had a woman as the head of state, way before the United kingdom, a feat United States of America has not managed to achieve as yet. Which is why it is surprising to hear about gender inequality in India. And sadly we do," expressed the actress.
She also mentioned that gender inequality is a global issue and not just restricted to India. "On a daily basis, there are shocking stories about violent crimes against women. Yet, I can only imagine how many other crimes against women in India go unreported," added the actress.
Picture credit- Socialmediafeed.me