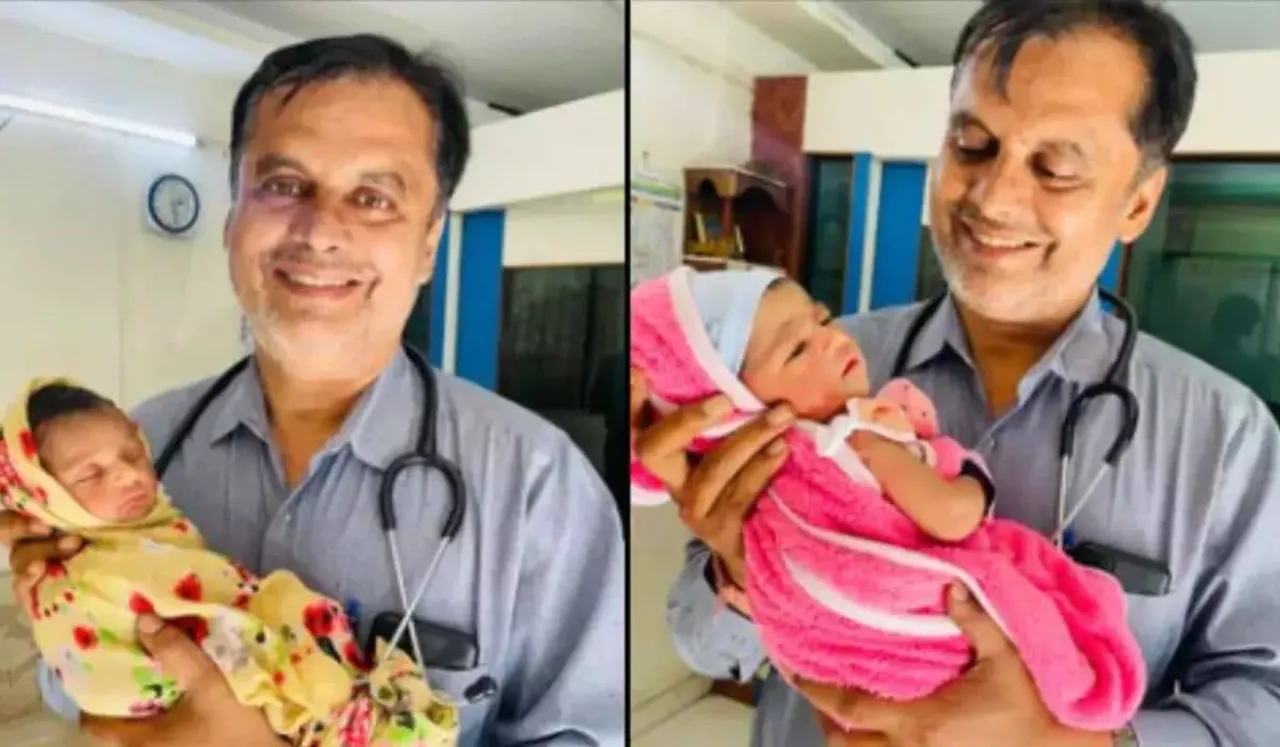 A Pune doctor who runs a maternity-cum-multispeciality hospital waives the hospital fees for the birth of female children and organises a celebration each time a girl child is born.
Dr Ganesh Rakh runs the hospital in Pune, Maharashtra. Each time a girl child is delivered, the fees are waived and a celebration is held. During the celebration, a cake is cut and the parents are showered with petals.
Rakh began his Beti Bachao Janandolan around 11 years ago. Since then, almost 2,430 girl children were delivered at the hospital since the mission began and each birth of a girl child was celebrated.
---
Suggested Reading: 5 Indian Women Speak About Being The Only Girl Child In The Family
---
Pune Doctor Delivers Girl Child For Free
Rakh spoke to Asian News International (ANI) and said, "In this mission, we waive the entire hospital fee of a patient whenever a girl child is born. We also celebrate the birth of a girl child by cutting cakes, distributing sweets and we also felicitate the parents of girls".
However, the support for the girl child and their parents doesn't end after the child is delivered. The hospital arranged for a ride home for the mothers and their newborn babies upon their discharge from the hospital. The mothers and their infant children are transported in a decked-up auto-rickshaw.
The hospital also provides free vaccinations for girls born in the medicare hospital.
Rakh said that the hospital had received support from the public, their doctors and social organisations. He revealed that there are more than 4 lakh doctors, 13,000 social organisations, and 25 lakh volunteers working with the hospital.
Those working with the hospital are following the same mission in their own clinics and hospitals. They celebrate the child's birth and give concessions in fees.
Rakh began the mission to raise awareness of gender discrimination. While speaking with Press Trust of India, Rakh revealed that the initiative began after he noticed that in some cases when a girl child was born the family members would "shy away from coming to see her".
Rakh also referenced a government survey that revealed that in the last 10 years there were more than six crore cases of female foeticide.