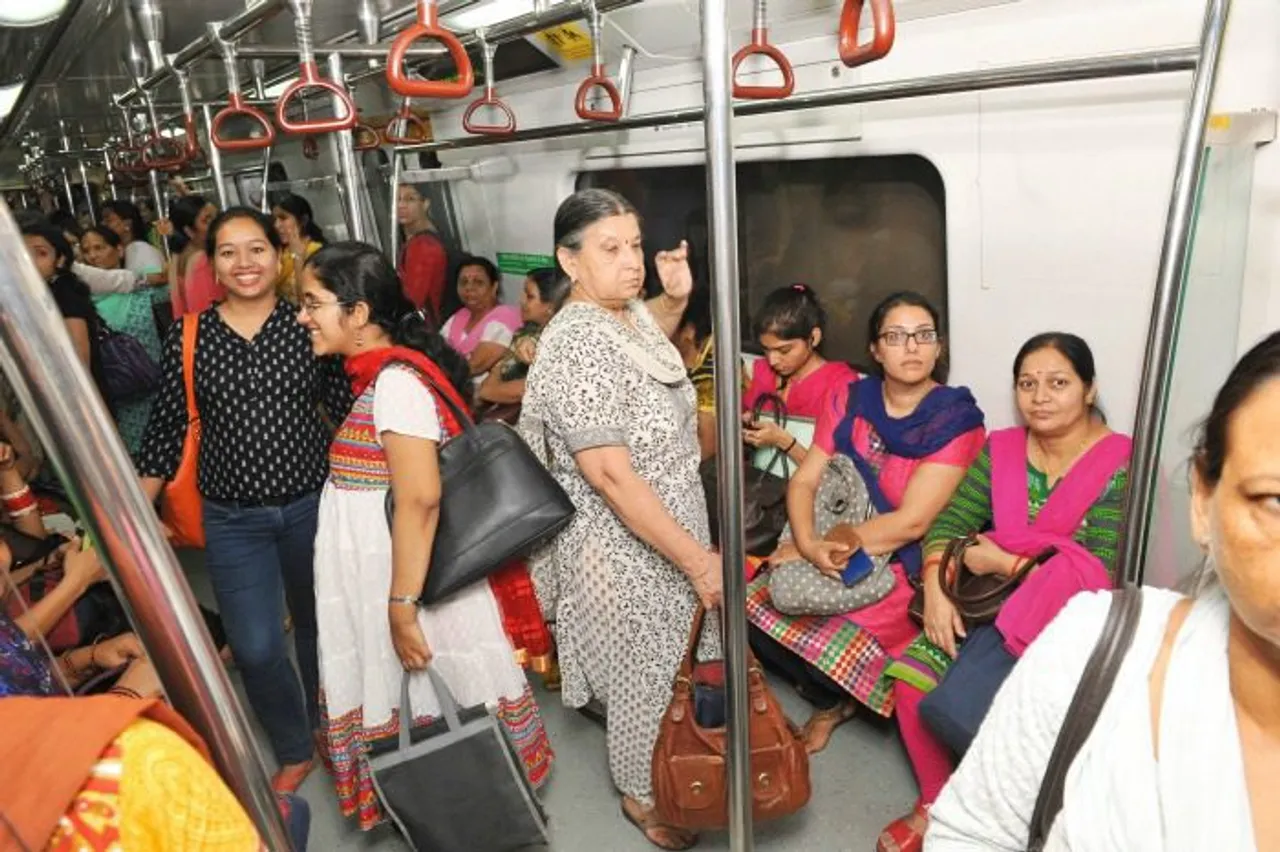 Haven't all of us in Delhi NCR seen men travelling in women-only coaches in the metro? However much you tell them not to, it is to no avail. To tackle this, the Delhi Metro Rail Corporation (DMRC) is introducing a variety of measures.
CISF guards on the platforms are instructed to hand over any passenger found repeating the offence to the police.  The DMRC instructs CISF to keep a video recording through CCTV footage installed in coaches for more thorough investigation.
DMRC asked CISF to maintain a record of all the men once removed from the women's coach to eliminate the chances of repeat offenders.
This Friday, DMRC released a circular directing all its employees and personnel from CISF to board the coach adjacent to the women's only coach. This will enable them to keep a keen eye on offenders. And DMRC also advised women to travel in their own coach and report instances of men entering the reserved coach to the CISF.
ALSO READ: Video Of Kochi Metro's Transgender Staff Goes Viral
CISF will report the details of offenders to the Operation Control Centre (OCC) who will keep a record at the station dairy.
While DMRCs initiative is one to appreciate, it looks highly doubtful if it will be successful. Several metro stations have no CISF personnel on platforms. People often travel with families and so they have to divide and travel in different coaches in the metro. Delhi metro sees a huge footfall, so it is hard to catch offenders when a swarm of people come out at various stations. In these instances, the chances of crimes increase and there must be provision for this as well.
Having said this, it might help in reducing cases of harassment and stalking inside the metro.