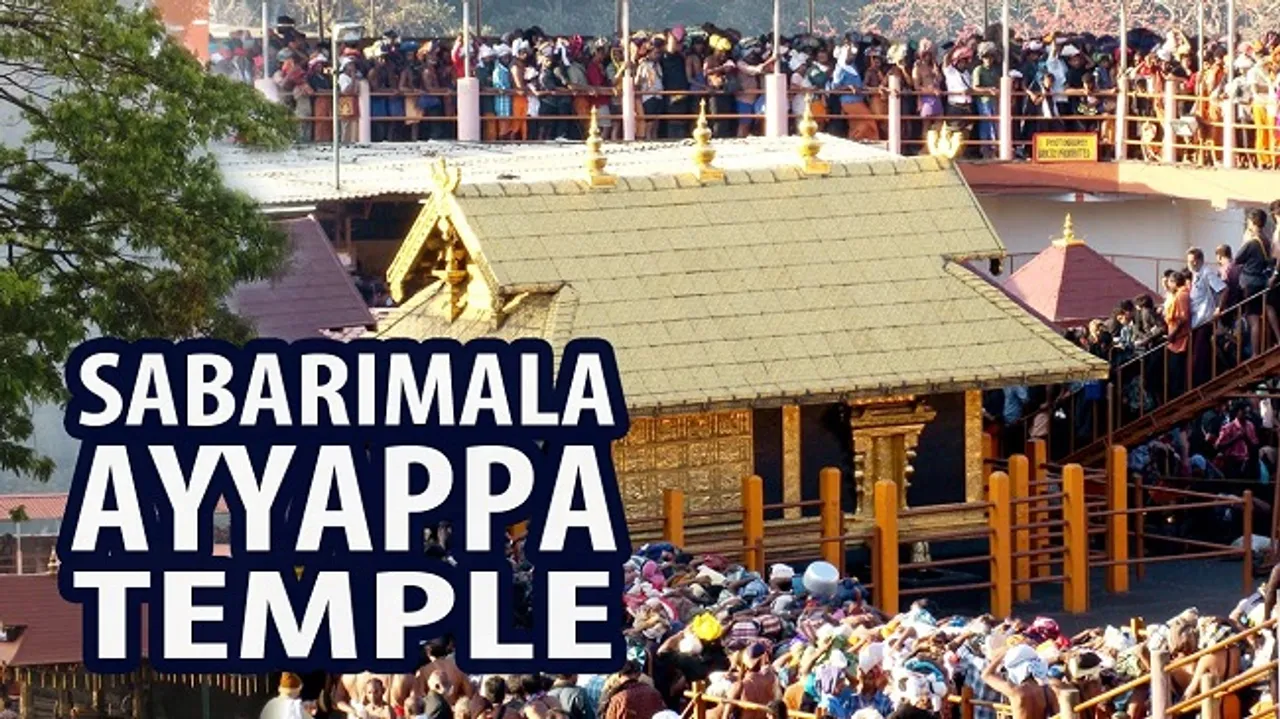 On day three of the Sabarimala temple case, the Supreme Court heard petitions both favouring and unfavouring the ban against entry of women in the inner sanctum of the temple. The three-judge constitutional bench headed by CJI Dipak Misra and Justices Indu Malhotra and DY Chandrachud said that entering the temple is a "matter of choice" for a person regardless of their gender.
Raju Ramachandran appeared as Amicus Curiae and he picked up on Indira Jaising's untouchability argument, where she said that prohibiting women's entry in the temple is like treating them as untouchables, and said that, "The protection against untouchability should be interpreted to include any exclusion based on impurity/pollution.
"If excluding women is based on menarche, its basis is impurity. Then the effect is same as in the case of Dalits," Ramachandran added, Bar and Bench reported. He repeated the Kerala High Court's justification of the ban by saying that men who visit the temple have to perform a 41-day penance. As per the judgment, women cannot perform the same due to certain reasons. That reason is impurity arising out of menstrual period."
Then Senior Advocate PV Surendranath, who represented All India Democratic Women's Association, submitted, "Even without the aid of Article 25, discrimination against women wrt to right to worship is hit by Article 19(1) and Article 21," adding that Article 26 that allows the temple trust to have complete authority over the rules of the temple, cannot let discriminatory practices happen and is "subject to morality".
"Discrimination based on sex alleging impurity is against dignity," said PV Surendranath.
ALSO READ: Sabarimala Row: "What Applies To Men, Applies To Women," CJI
Justice Indu Malhotra questioned him if the same discriminatory rule applies to the temples in Kerala who don't allow entry of men and he answered in positive. She then asked about whether these rules also apply to privately-funded temples—the ones owned by royal families. To which, he said, "The test is whether they are public places or not. If they are open to public then they will get hit."
The state of Kerala through Senior Advocate Jaideep Gupta said, "We support the contention that women should get entry into the temple."
"Nobody can guarantee that a person can live till 50 or 55 even with advancement of medical age. So effectively lot of women will not get to go to the temple," says Jaideep Gupta.
Singhvi argued that women can go to other Lord Ayyappa temples and CJI Misra told him that is a "matter of choice". "There are many Jagannath temples but people throng Puri," he added.
Senior Advocate argued for Travancore Devaswom Board favouring the ban and said that the nature of the deity, history of the temple is such that it prohibits women in the menstruating age in the inner sanctum.
He added that the concept of Naishtika Brahmacharya is what prohibits women of menstruating age to enter the temple.
Dr A M Singhvi questioned if women can't complete the 41-day penance then why do they want to enter the temple, to which CJI Misra responded saying, "Because they believe in that."
Singhvi argued that women can go to other Lord Ayyappa temples and CJI Misra told him that is a "matter of choice". "There are many Jagannath temples but people throng Puri," he added.
The hearing adjourned for the day with CJI Misra observing, "The imposition of 41-day penance on women is actually doing something indirectly what they cannot do directly. Because it is impossible for women to observe that penance."
The SC bench will have the next hearing on 24 July.
Picture  credit- YouTube