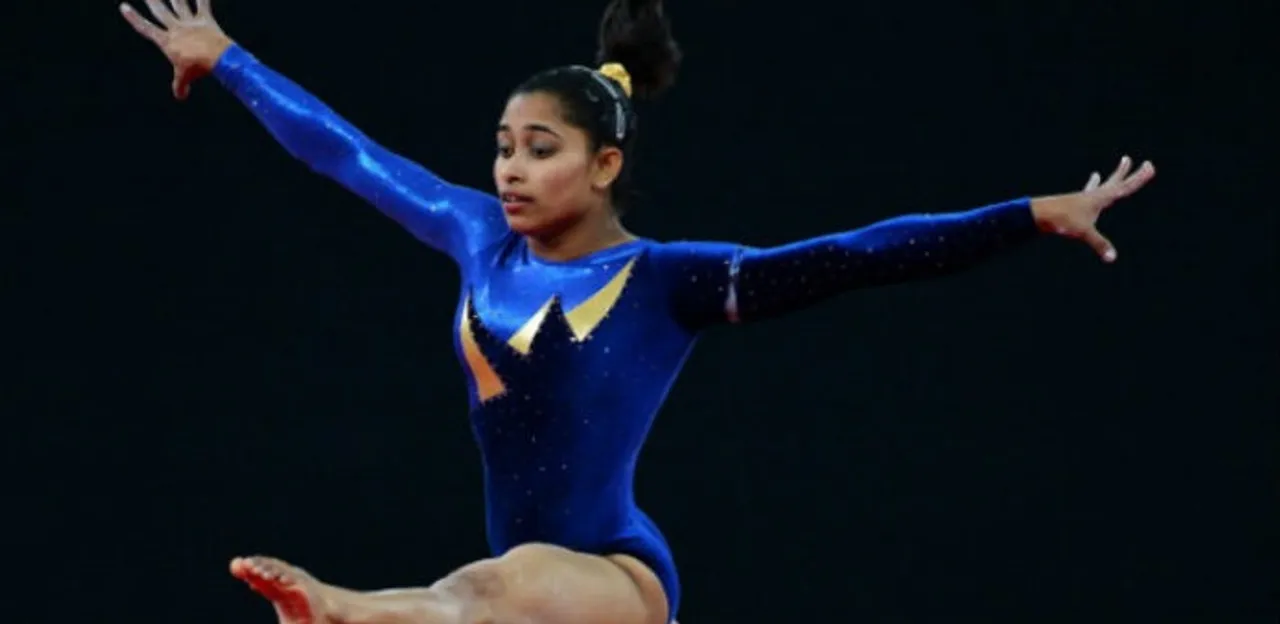 Gymnast Dipa Karmakar whose performance at the Rio Olympics made India so proud has reportedly been recommended for this year's Rajiv Gandhi Khel Ratna award, one of India's highest honours in sports. This is, apparently, despite the fact that the deadline for recommendations to the Sports Ministry had ended before the Olympics. Shooter Jitu Rai has also been recommended for the award.
.@MDoNER_India congratulates daughter of Tripura #Northeast #DipaKarmakar for well deserved Khel Ratna award. pic.twitter.com/sebjswoJsy

— Dr Jitendra Singh (@DrJitendraSingh) August 17, 2016
After her vault, Dipa got huge support and lots of love from sports lovers.
T 2348 - #DipaKarmakar .. the pride of India .. your story is what compels us to do better ... and we will !! Many congratulations !!

— Amitabh Bachchan (@SrBachchan) August 14, 2016
Victory or loss,Never feel sorry 4doing ur best! India is proud. But more importantly I wish 4 u 2 b proud of urself! #DipaKarmakar #Respect

— Hrithik Roshan (@iHrithik) August 15, 2016
#DipaKarmakar you inspire each and every Indian. Thank you for being that shining star.

— Riteish Deshmukh (@Riteishd) August 15, 2016
Congratulations to you and your coaches @dipakarmakar for placing the tricolour at the forefront of world gymnastics. Proud #DipaKarmakar

— Shikhar Dhawan (@SDhawan25) August 15, 2016
Officials at the Sports Ministry and Sports Authority of India could not confirm Karmakar's recommendation for the sports award, and her coach, Biseshwar Nandi, told PTI in Rio: "I am hearing this (Karmakar being recommended for the Khel Ratna) for the first time. I have no clue."
Also read: Sehwag asks government to honour Dipa Karmakar, Lalita Babar, and why not?
It is also not clear who recommended Karmakar for the award, though her father appeared to confirm that she is on the Khel Ratna list when he told ANI: "I am extremely glad to hear that her name has been recommended for the Rajiv Gandhi Khel Ratna award."
Only one sportsperson receives the Khel Ratna every year. The most recent recipient was Sania Mirza.
Dipa Karmakar's name was not on the list before the Olympics, but her fantastic effort at the Games made the Tripura-born gymnast an overnight sensation. The 23-year-old finished fourth in the women's vault final on August 14, missing the bronze by 0.150 points. This probably explains why she may have been added to the Khel Ratna recommendation list even after the deadline. In fact, she may also fetch her coach a Dronacharya award.
Also read: Rio 2016: PV Sindhu storms into badminton women's singles semi-finals
"Nandi's application was sent to the ministry before the deadline ended and before the commencement of the Olympic Games. After Dipa's Olympics performance, she should get the award," sources have said, as reported by Hindustan Times.
Feature Image Credit: india.com
Read more from our Rio series here
Join Us on https://www.facebook.com/SheThePeoplePage
Follow Us on https://twitter.com/SheThePeopleTV