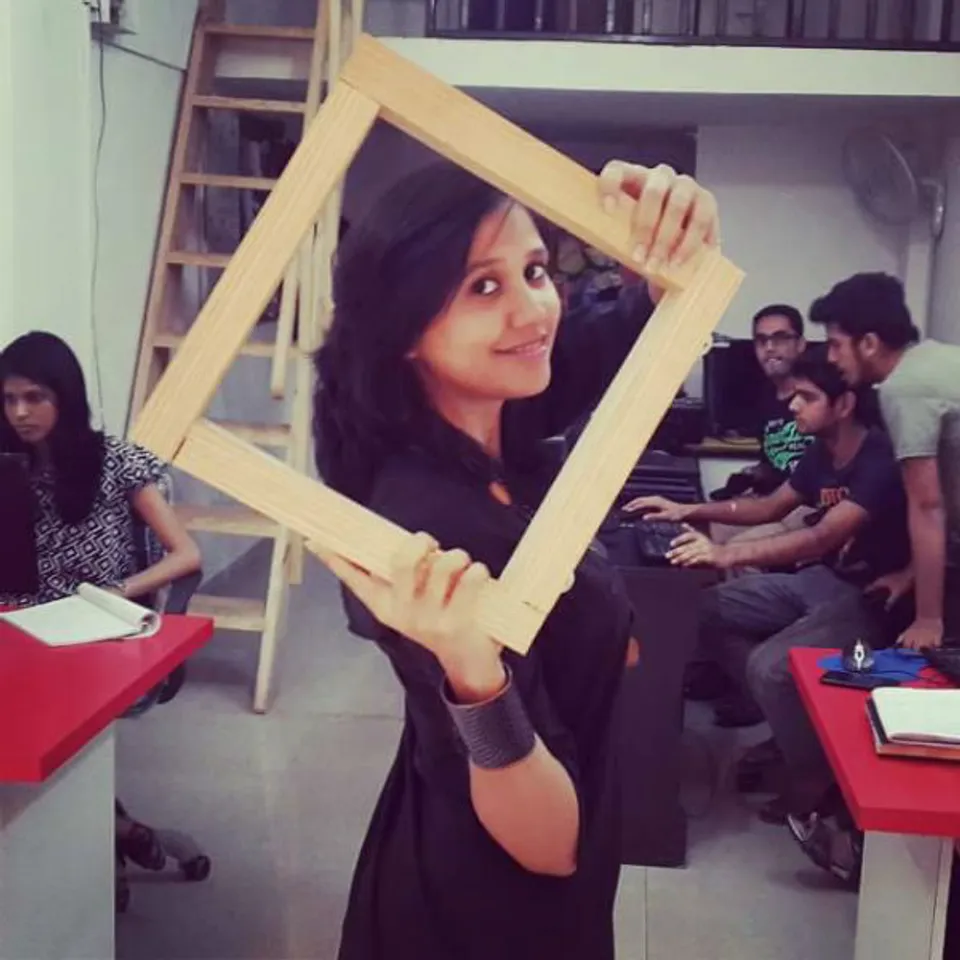 Nishat Mukaddam has made shopping for weddings a cakewalk with her venture, WedLista.com. The e-commerce portal is the most convenient and personalised platform to browse, buy and share all-things-fashion for weddings in India. Originally from Ratnagiri, Maharashtra, Nishat today is a "Mumbai Girl" enjoying every bit of her entrepreneurial journey.
She is a graduate in Management Studies (BMS) and has an MBA in Human Resource. She worked in a BPO, an HR consultancy and at RCF (Rashtriya Chemicals & Fertilizers). So what gave her the idea of an e-commerce platform that caters to weddings? Here's her story:
How did you think of becoming an Entrepreneur?
Recruiting talent, building a team, pitching services, getting brands on board, servicing them and even collecting payments, I have done it all. After servicing more than 85 clients and learning about different industries like F&B, fashion, FMCG, healthcare etc. I got the confidence to start my own venture. If I have the capability to create other's brand, then why not create one of my own?
Today, I am a Digital Media Professional who has worked with the best of the brands. I became "Director of Communications, HR and Alliances" and a partner in less than 3 years from being just a regular employee at LCmediaHouse (a digital creative agency in Mumbai). I consider it a feat. For me, education and work have always been a means to my freedom and with the same zeal, I founded WedLista.com and began my real role as an entrepreneur!
Also read: How e-commerce is changing our lives
What was the idea behind 'WedLista'?
I have been a part of so many weddings that I have actually lost count. One thing that particularly stood out for me is that 'Shopping for Weddings' becomes a tiring experience after the initial excitement. We are so consumed these days that time constraints, non-availability of your best friend to shop together and the wide array of choices to make from many options can make it a tedious affair. This is why WedLista.com happened!
My entrepreneurial journey has been very fulfilling. From what I'd started in 2012, I have come a really long way and I am myself amazed to see how fast I have grown as a person. It has its ups and downs but again feels like living the life of a movie star. Every day is new, has fresh goals and with each passing second, I am constantly achieving.
Also Read: Women Who Are Changing How We Buy Online
Your future plans with WedLista?
WedLista.com is a 'Fashion for Weddings' e-commerce portal. The categorisation of the products is based on the ceremonies associated with any Indian wedding. Enhancing the experience further is the on-call style counselling services, trial facilities and product showcase centres.
For sellers, WedLista.com acts as an enabler and aggregator of sorts. Known brands, local boutiques, famous labels, freelance fashion designers, jewellers, everyone would be invited to list any of their products which fits into the 'Fashion for Weddings' category
WedLista.com is different, not only because of what it provides but the way it does. E-sites, especially marketplaces, have this tendency to make the whole buying experience mundane. The brand connection always happens because of the buying experience and we want to take it a notch ahead with WedLista.com. The fact that we are the first to launch a platform as such gives us a first-mover advantage and allows us to set a precedent for others to follow.
Also Read: How Digital India is changing women at work
How did you manage funding for the base operations initially?
We are bootstrapped as of now. I have invested all of my savings on WedLista.com. For further financial support, I found my saviours in Dinesh Malhotra and Vishal Sakpal who not only invested in my proposed idea but, also came on board as co-founders.
What are the biggest challenges you've faced as an entrepreneur?
A start-up is a start-up after all. We all face similar challenges. Selecting right partners (sellers), finding talent, forming a robust core team, legal hassles and funding are a few of the challenges we faced and these are sure to stay with us as WedLista.com grows further. My biggest challenge was to exit from my previous organisation (LCmediaHouse). I take pride in my associations and LCM will remain close to my heart.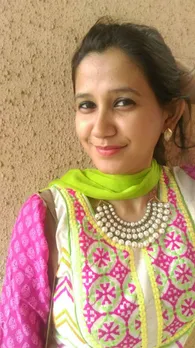 What skills do you think are required to become successful as an Entrepreneur?
Good decision-making and analytical skills are very important to become a successful entrepreneur. An entrepreneur is a leader who brings people and resources together and creates products and/or services to offer to society. One has to take decisions and be ready to face the consequences.
Also Read: Flower business isn't a bed of roses says Florista's Smriti Dalvi
What do you think of the digital boom in India and how does it empower women?
Digital boom is not only helping IT sector but other sectors too to grow and prosper. Employment opportunities and ways to work are far better in this digital world.
Digital India will empower women to connect, to learn and to explore. It will give them the freedom to educate themselves, stay updated and learn more about their rights, benefits and privileges which were unknown before the window of internet opened
How is digitization helping you with your venture?
WedLista.com is an e-commerce portal. I just cannot imagine it not leveraging the potential of the digital media. Internet, Social Media and Digital Marketing are not "options" anymore. They are must-haves.
For instance, our Target Group constitutes people who are modern, aware, working professionals, prefer shopping online for convenience and are always looking for the latest trends and variety. These people are fashionable, chic and tremendously stylish. How else do I engage with these fast movers if not on the digital mediums?  My business thrives on the existence of digital revolution and I will have to brew fresh ideas to keep my audience engaged.
Click: Shabnam Aggarwal is changing parenting with KleverKid
Your biggest inspiration…
My dedication towards work and people around me (Dinesh Malhotra and Vishal Sakpal) have been the driving force for me. My experience at 'LCmediaHouse' (A media house) has also helped me immensely. I have planned and executed a number of campaigns for national and international brands than the total number of nights I have slept in last 3 years! My capability to plan, engage and execute is second to none. I understand what it takes to make a product, to market a product and to make profits.
The encouragement from my co-founders has also been immense. They not only believed in my idea but, put me in the helm of it! Their emotional support for me is their biggest investment.
What do you think the particular strengths women have to become successful Entrepreneurs?
We women are born multitaskers! We are the best managers one can have. From matching the right pair of sandals or hair clips with our dresses, budgeting our shopping heroics, trying new recipes to feed our families, buying groceries, paying bills, managing the usual chores and still WORK, we do it all…
Who else can understand Human Resource, Product Development, Finance and Marketing like we can?  We learn, we adapt and we perform!
But, women too must learn to experiment with their career choices. They should try to get out of their comfort zone of being in a secured job and having regular leaves. Women must focus on creating new marquee companies out of their ideas than just being satisfied with making pocket-money out of some hobby.
How proud are you to know that India is growing with a million numbers of women entrepreneurs?
I feel elated to be a part of this supportive ecosystem where women collectively are pushing their own boundaries and are getting their hands dirty where they should!
What advice would you give to aspiring entrepreneurs?
My first advice to fellow entrepreneurs is that they should validate their idea, make a proper plan and try to embed a process to achieve their goals. One can never work successfully without a process. Don't focus on getting funded, instead, focus on making revenues happen and make profits.  All scale with no ROI is a sure-shot disaster waiting to happen.
Join Us on https://www.facebook.com/SheThePeoplePage
Follow Us on https://twitter.com/SheThePeopleTV