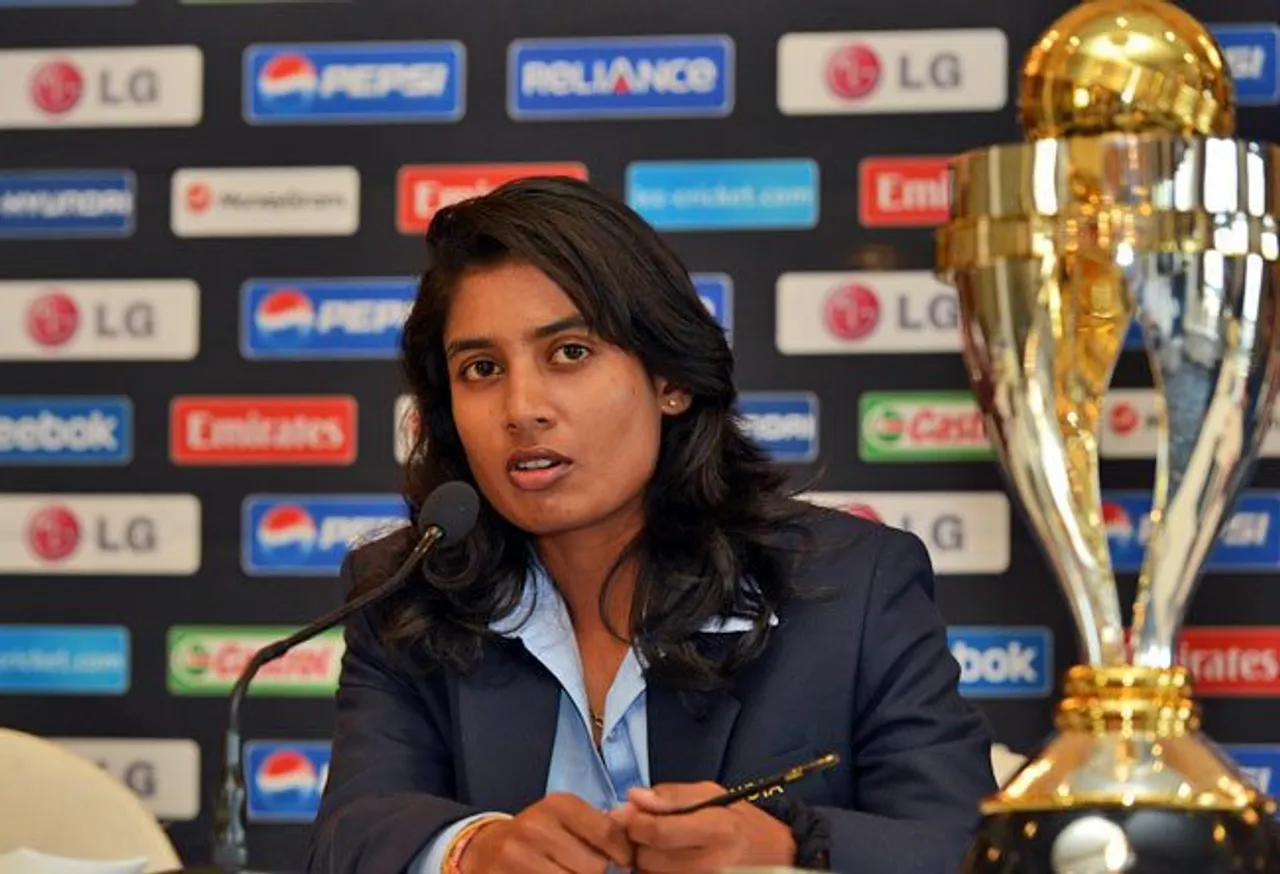 The exclusion of Mithali Raj from the playing XI team of the ICC Women's World T20 semi-final against England last week has taken a new turn. The former Indian skipper broke her silence, lashing out at Committee of Administrators' (CoA) member Diana Edulji and coach Ramesh Powar. in a letter to BCCI CEO Rahul Johri and Cricket Operations General Manager Saba Karim, Raj accused Edulji of being biased and Ramesh Powar of humiliating her. Expressing disappointment at the decision to rest her for the crucial match, Mithali alleges in the letter that "a few people in power are out to destroy me".
Slams Edulji 
Edulji had earlier commented on Raj's exclusion from the team saying, "I think too much is being made out of it. The management made the decision of not changing a winning combination and that backfired. If India had won the game, I am sure nobody would have questioned their decision," PTI reported.
In Reply, Raj said she was hurt and baffled when she learnt that she was left out of the Indian team for the World T20 semi-final. "For the first time in a 20-year long career, I felt deflated, depressed and let down," her letter reads. "I am forced to think if my services to my country are of any value to a few people in power who are out to destroy me and break my confidence."
About Kaur's decision
Talking about captain Harmanpreet Kaur, Raj added, "I would also like to point out that I have nothing against the T/20 captain Harmanpreet Kaur except for the fact that her call to support the decision of the coach to leave me out of the eleven was baffling and hurtful. I wanted to win the world cup for my country and it hurts me because we lost a golden opportunity," TOI reported.
Raj also said she understood the risk she took by writing the letter. "May I say that I am aware that by writing this email I am making myself even more vulnerable. she is a COA member while I am just a player. For the record, I scored back to back fifties in the games before the semi final, was adjudged player of the match on both occasions, to leave me out in the semi final and go with only three performing batters was a decision that left me baffled as much as it left the whole world," she added.
Mithali has accused Edulji of "using her position against me".
The Indian women's team crashed out of the tournament because of an eight-wicket defeat in the match.
Mithali's manager
has lashed out at India skipper Harmanpreet Kaur for the decision to rest Mithali for such a crucial game when she is the leading scorer for India in women's T20 Internationals, had scored two fifties in two matches and won player of the matches awards. Dropping her out of the team became a huge controversy over thew weekend.
"Whatever we decided, we decided for the team. Sometimes it works, sometimes it doesn't, no regrets. I'm proud of the way my girls played through the tournament," Harmanpreet had
said
at the post-match presentation ceremony.
Grievances against Powar
The 35-year old said that the coach too had been humiliating her repeatedly.
"For instance, walking off if I am sitting anywhere around, watching in the nets when others bat but choosing to walk away when I am batting in nets, if I try to go up to him to talk to start looking into his phone and keep walking," she wrote. "It was embarrassing and very evident to everyone that I was being humiliated. Yet I never lost my cool.
"Finding the situation completely out of control and realising that it is important to resolve issues as it affects the team I reached out to the team manager and conveyed my grievances."
According to Mithali, "After the meeting, his behaviour turned worse. He would not even acknowledge me. To him, I didn't exist in the team.
"If I was around he would immediately move away from the scene, if I looked to wish him he would deliberately start looking in other direction. He continued to behave badly as I have already informed you yesterday. It appeared to me that for him, the meeting had hurt his ego."
She further added, "In the evening after the team meeting before the Australia game, Ramesh rings up in my room and instructs me not to come to the ground as the media will be there," she alleged.
"I was taken aback as to what media has to do with me being with the team. I was told I was not to be with my own team in one of our biggest games. I was shell-shocked."
"I couldn't control my tears having given it my all for 20 years. It seemed my efforts had no value."
Meanwhile, Mithali and Harmapreet met BCCI CEO Rahul Johri on Tuesday after their return from the West Indies.