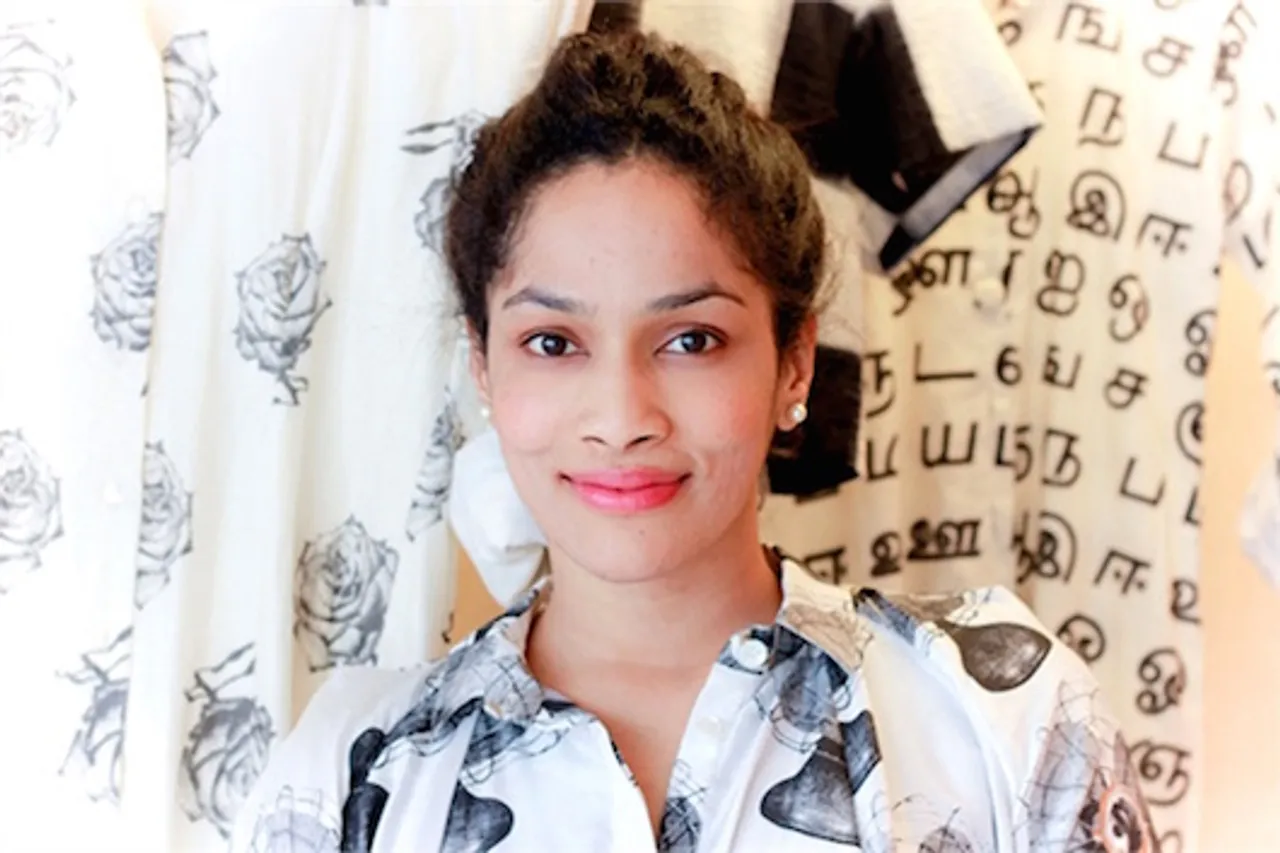 People batting for firecrackers -- despite the ban in Delhi-NCR -- showed their cheap mentality by taking potshots at designer Masaba Gupta who supported the court order. The trolls hit below the belt, calling her a "bastard child" and "illegitimate West Indian".
Celebrities have responded both positively and negatively on the cracker ban. Writer Chetan Bhagat has criticised the ban. But Masaba, known to speak her mind, now finds herself in the mudslinging by trolls.
The topic shushed up many celebrities, and some of the few even faced brickbats due to their double standards, Masaba decided to give an unbiased opinion.
Also Read: CBSE Textbook Promotes 36-24-36 Figure As 'Best' For Females
But the kickass woman that she is, Masaba gave it back to the trolls in a dignified manner.
She gracefully tweeted:
October 12, 2017
Masaba wrote, "By calling me names like 'bastard child' or 'illegitimate west Indian' it only makes my chest swell with pride. I'm the illegitimate product of two of the MOST legitimate personalities you'll find & I've made the best life, both personally and professionally... out of which I'm proud of."
Also read: Axe effect no more: Unilever drops sexist ad campaigns, will others follow suit?
These trolls are sad people, Masaba. By ignoring them you take away the only power they have

— Harsha Bhogle (@bhogleharsha) October 12, 2017
you are amazing, one of the truly most inspiring people I have met. learn from me. don't let 'em trolls get to you. you r bigger than that!

— Chetan Bhagat (@chetan_bhagat) October 12, 2017
She added that these words mean nothing to her and wrote, "My legitimacy comes from the work I do & what my contribution to society has been. And you can try but you will not be able to raise a single finger on the either of the two."
"I am a proud Indo-Caribbean girl who doesn't know how to shrink & crumble in shame of something you or your society cannot handle. It's just in my 'illegitimate' genes," she said in the letter.
We love the feisty designer!
Feature Image Credit: India Forums
READ: When Serena Williams Handled John McEnroe's Sexist Jibe Like A Boss
Join Us on https://www.facebook.com/SheThePeoplePage
Follow Us on https://twitter.com/SheThePeopleTV
Picture Credit: Instagram