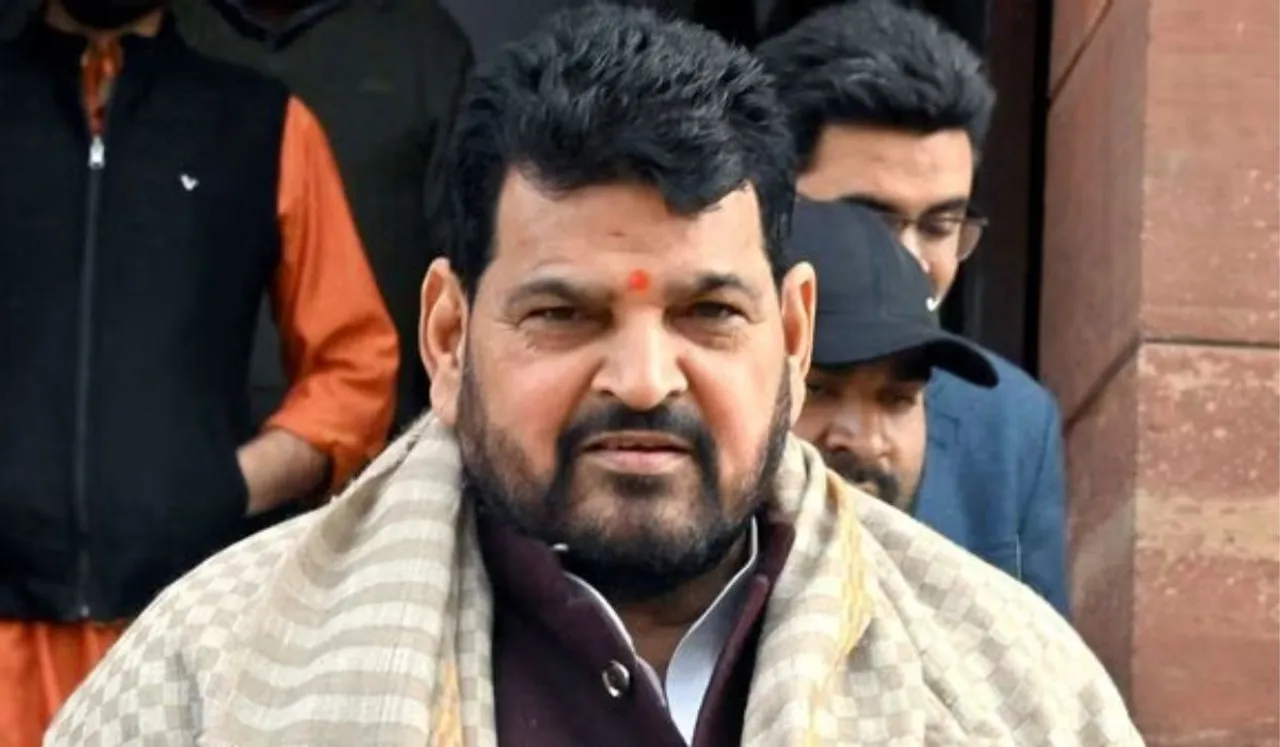 Delhi police have finally filed a chargesheet against the Wrestling Federation of Indian chief and Bharatiya Janta Party MP Brij Bhushan Sharan Singh in sexual harassment cases against him. The police presented the observations made after investigating the matter.
Wrestlers' months-long protest and negotiations with the authorities in the sexual harassment case against Brij Bhushan Sharan Singh are starting to bear fruits. For months, the wrestlers tried to prove that the WFI chief harassed female wrestlers, including minors, but Delhi police were hesitating to even file an FIR against him. Now, after multiple interrogations and thorough investigation, Delhi police have finally held him responsible for molestation and harassment allegations against him.
---
Suggested Reading: 'Fight Will Continue in Court, Not on Streets': Wrestlers Call Off Protest
---
Delhi Police Chargesheet Against Brij Bhushan
In the chargesheet filed by police in a Delhi court, they held the WFI chief liable for punishment and prosecution for sexual harassment, stalking and molestation of six female wrestlers over about ten years. The police cited documentary and oral evidence, wrestlers' statements and other proof against Singh in the charge sheet. 
The court took cognizance of the observations made by the police and has summoned Singh to appear before the court on July 18 for a hearing of his case filed under IPC sections 109 (for abetment of offence), 354 (for outraging modesty), 354 D and A (for stalking and sexually coloured remarks) as well as para 1 of 506 (for intimidation). The court also asked Vinod Tomar, suspended WFI assistant secretary, to be present along with Singh for the hearing.
Recently, on July 7, the minor wrestler, who filed a harassment case against Singh, was allowed by Delhi HC to withdraw her plea related to the hearing of her case, which came under the POCSO act, to be heard by a competent court. The police's chargesheet is based on the evidence and statements of the six female wrestlers' who accused Singh. The police also interrogated Singh two times, and both times, the WFI chief denied the allegations made against him and claimed that he was being framed.