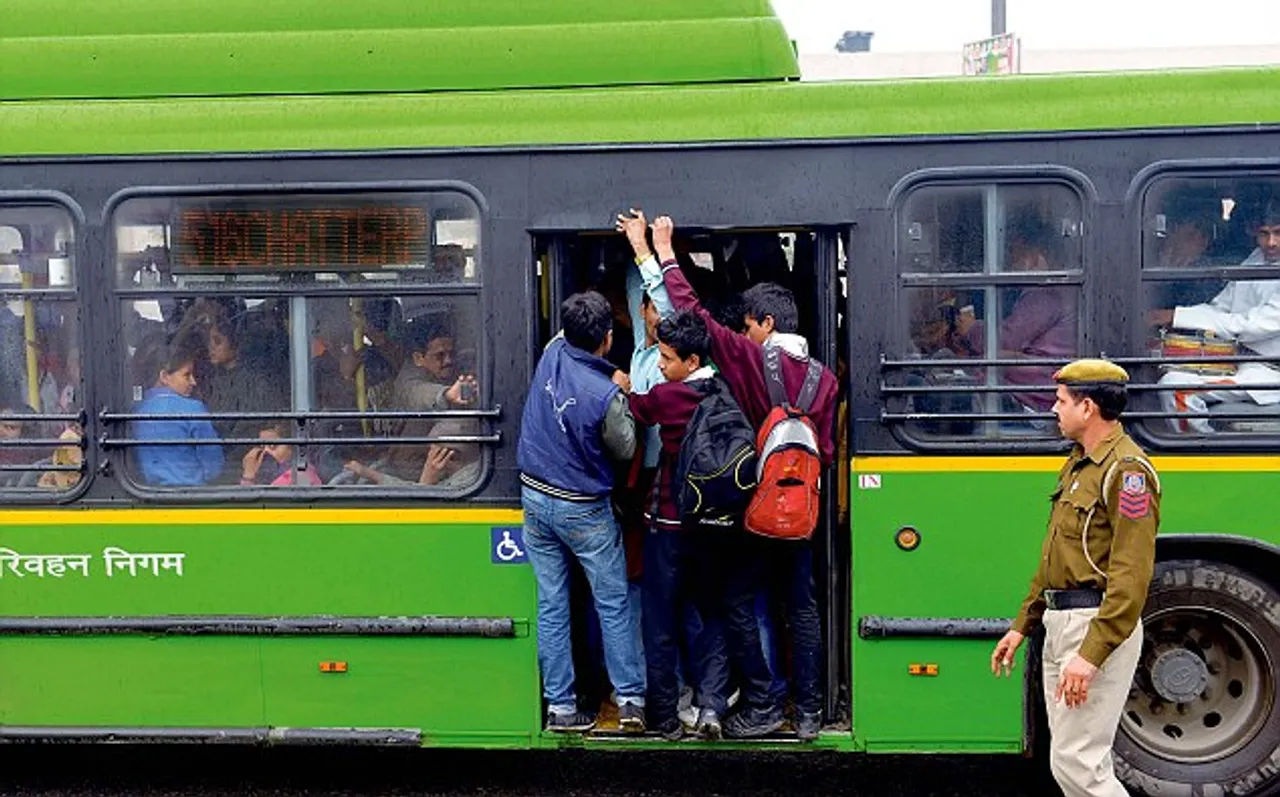 The much-awaited step proposed by the Maneka Gandhi-led WCD ministry might just see the light of day in the capital city. The Aam Aadmi Party has cleared the proposal to install CCTV cameras in all DTC buses and cluster buses moving in the city to ensure women's safety.
"The cabinet approved the Transport department's proposal to authorise the DTC to invite tenders and sign an agreement for installation of CCTV cameras in 6,350 DTC and cluster buses, utilising the Nirbhaya Fund to be provided by the Centre," a senior Delhi government official said, reported Indian Express.
Transport Minister Kailash Gahlot said, "The cabinet has taken an important decision towards a safe and secure environment for the public, especially the women, in Delhi."
The idea was proposed by the WCD government which allocated money from the Nirbhaya Fund for this project which is touted to cost a whopping Rs 140 crore. The decision came in the presence of CM Arvind Kwjriwal at a meeting at the secretariat.
Delhi women are happy with this development. The idea was proposed last year and it is now that it has been approved by the Delhi government.
"I think it is a great idea as a large population, especially women, travel by public buses, including myself, on a daily basis and this is just an added security measure," said Akanksha Gupta, a resident of Delhi NCR, to SheThePeople.TV.
Another woman, who is a student in Jamia Milia Islamia University, Fatima Siddique, said that she often takes the bus to reach her college as it is a better option to reach her college than metro. "Many times I feel unsafe in the bus and can't track if the person behind me is harassing me or just trying to adjust in the crowd. This method will definitely help in future to understand the real picture if the situation worsens," said Siddique.
A recent report released by Institute for Transportation & Development Policy (ITDP) and a safety mobile app called, Safetipin, also claimed that more women in Delhi's low-income neighbourhood travel on foot and by buses than men.
ALSO READ: Delhi HC Directs Govt To Give Girls Self-Defence Training
"In one of these areas, we found that 52% women walk against a mere 27% men. Interestingly, 21% residents in that settlement tend to cycle. But, in that only 2% were found to be women and they were primarily pillion riders," said Sonal Shah from ITDP, reported Hindustan Times.
The numbers show how important it is to secure the lives of women who travel by bus. The measure will also help in many other cases of theft, misbehaviour by drivers, conductors and passengers alike etc.
Picture credit- Dailymail