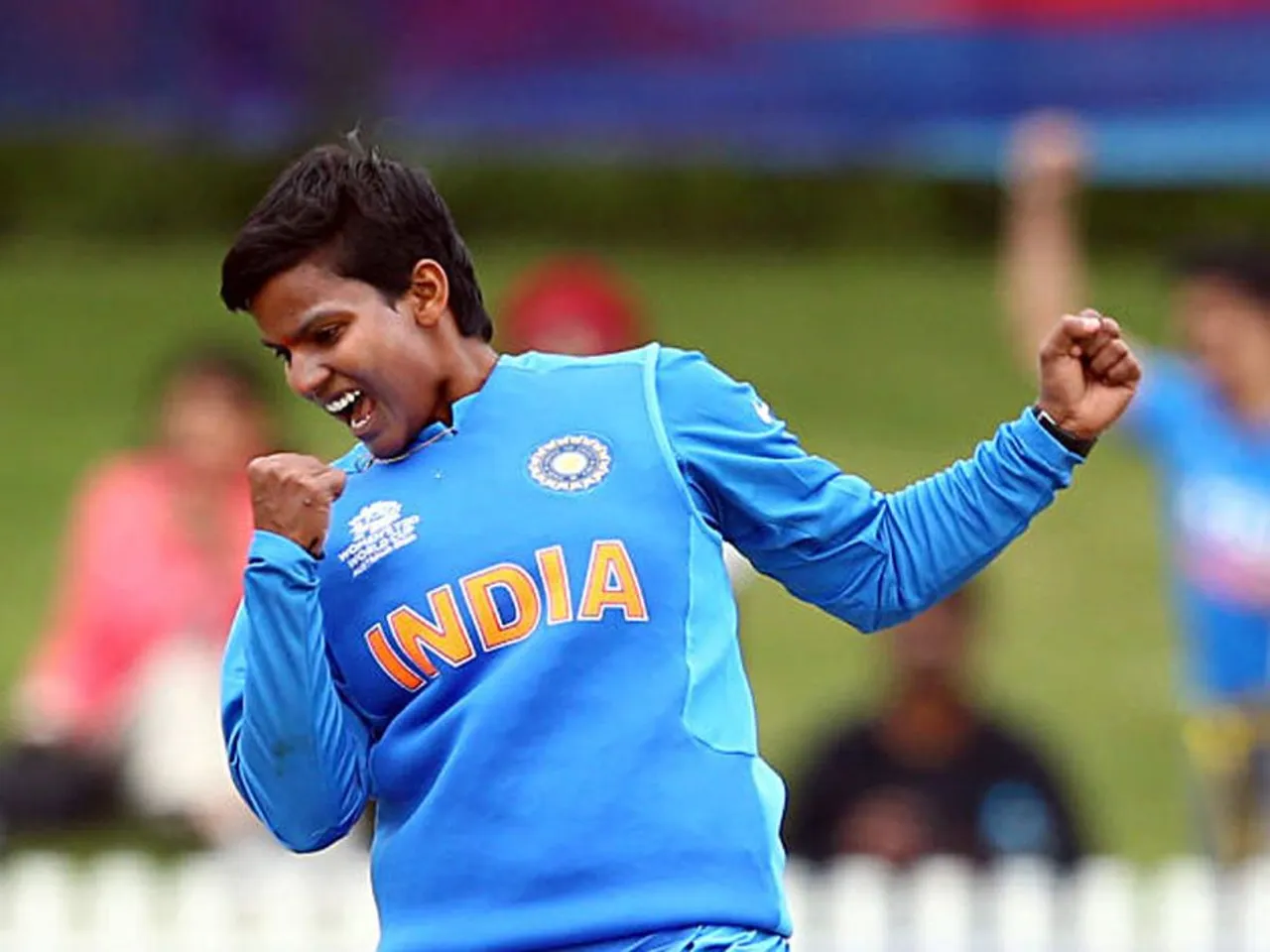 Indian cricketer Deepti Sharma represents the national women's squad as an all-rounder. Deepti is a right-arm off-break bowler and a left-handed hitter who owns several cricket records. At the local level, she plays for Bengal Women's Cricket Team.
Deepti Sharma was purchased by UP Warriorz for 2.60 crores on February 13, 2023, at the Women's Premier League (WPL) auctions in Mumbai.
Deepti Sharma
In a match against Sri Lanka in 2016, Deepti became the youngest Indian cricketer (male or female) to record a 6-wicket haul by taking 6 wickets in innings while allowing just 20 runs. Deepti and Punam Raut broke both the standing men's record of 286 runs (made by Upul Tharanga and Sanath Jayasuriya of Sri Lanka in One Day Internationals) and the standing women's record of 229 runs (made by Sarah Taylor and Caroline Atkins of England) in May 2017 while playing a One Day International match against Ireland during the quadrangular series in South Africa. Deepti became the third woman cricketer to score the most runs in an inning (by batting position) in 'Women's One Day Internationals' with her total of 188 runs (comprising of 27 fours) off 160 balls in the game.
She set a further record in the game by scoring the most fours in a women's cricket innings. With 188 runs off 160 balls, Deepti is the second-highest individual women's ODI scorer for India (including 27 fours and 2 sixes). Deepti became the first Indian woman to bowl three maidens in a T20 international match between India and South Africa in 2019. With 100 wickets under her belt in February 2023, Deepti Sharma surpassed all other Indian women cricketers in terms of wicket-taking. She set the record when she removed Aly Fletcher off the field during India's T20 World Cup 2023 match against the West Indies at the Newlands in Cape Town.
Deepti Sharma's dismissal of England batter Charlotte Dean during the third One-Day International at the venerable Lord's in September 2022 generated a 'Spirit of Cricket' debate among cricket players who felt the dismissal went against the spirit of the game. The final dismissal of the game occurred after Deepti saw Charlotte backing up too much at the non-striker end during England's 44th over of the chase. Deepti said that given the several warnings they had given Charlotte about it, the firing was premeditated. This type of run-out was just recently deleted from the legislation about run-outs at the non-end strikers from the 'unfair play' part. Running out the non-striker under Law 41.16 was transferred from Law 41 (Unfair Play) to Law 38 (Runout).
---
Suggested reading: Meet Siliguri's Richa Ghosh, RCB's Ace Wicket-Keeper In WPL 2023