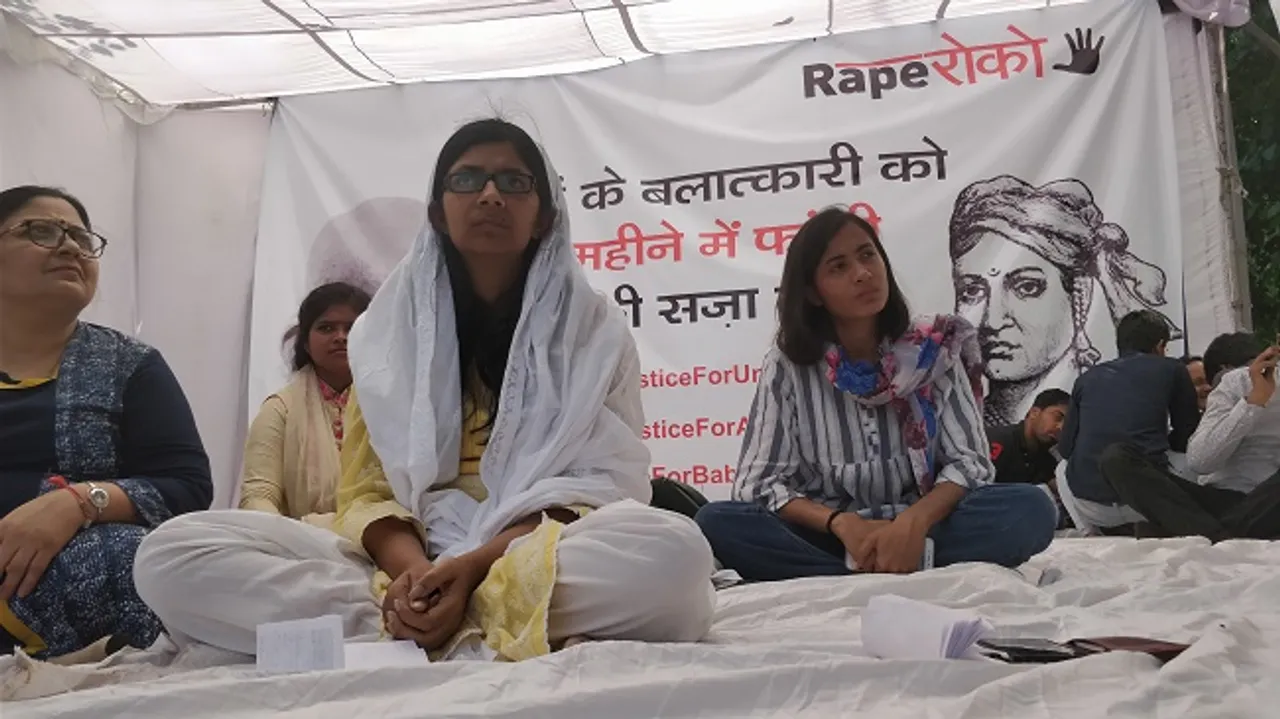 Following the indefinite hunger strike that Delhi Commission for Women chief, Swati Malliwal is on, she has now alleged that the Delhi Police is forcing her to end her fast referring to 'fake news'.
Malliwal started her fast last week to seek justice for rape cases like the one that happened in Kathua against an eight-year-old girl and in Unnao against a 16-year-old girl. For long she has appealed to the centre to bring laws to speedily punish the rapists of young children. Malliwal stands determined in her view that PM Narendra Modi should take cognizance of the situation.
ALSO READ: National Capital Up In Arms Over Asifa, Unnao Rape Cases
"I refuse to end the fast till Prime Minister Narendra Modi takes cognisance of the matter. Even after four days of fast, no action has been taken towards my demands. It is surprising that the women MPs of the ruling party are also not doing anything. Instead, I am being threatened by the police. Last night, they said that there was a medical emergency and wanted to remove us all. I will continue my fight till a proper system is put in place," said Malliwal, The Hindu reported.
This movement does not belong to any particular party and we, as responsible citizens should not be politicising the issue. I am here to support the cause as an artist and a father of a daughter.
The Delhi government is supporting Malliwal in her efforts as recently CM Arvind Kejriwal tweeted in support of her.
"She is fighting for the safety of our girls. I would urge the Lieutenant Governor and Rajnath Singh to direct the Delhi Police to not harass her. Rather the L-G and Rajnath ji should take steps to ensure the safety of women (sic)."
Many influential persons have joined Malliwal during her hunger strike every day. The latest to join was Shatrughan Sinha on Monday.
He said, "This movement does not belong to any particular party and we, as responsible citizens should not be politicising the issue. I am here to support the cause as an artist and a father of a daughter. I am in support of what Arvind Kejriwal has proposed and there should be time-bound investigation for such heinous crimes and death penalty should be awarded to the guilty within six months."
DCP (Central) Mandeep Singh Randhawa said, "The medical bulletin of Swati Maliwal is being tracked. If needed, she will be admitted to the hospital."