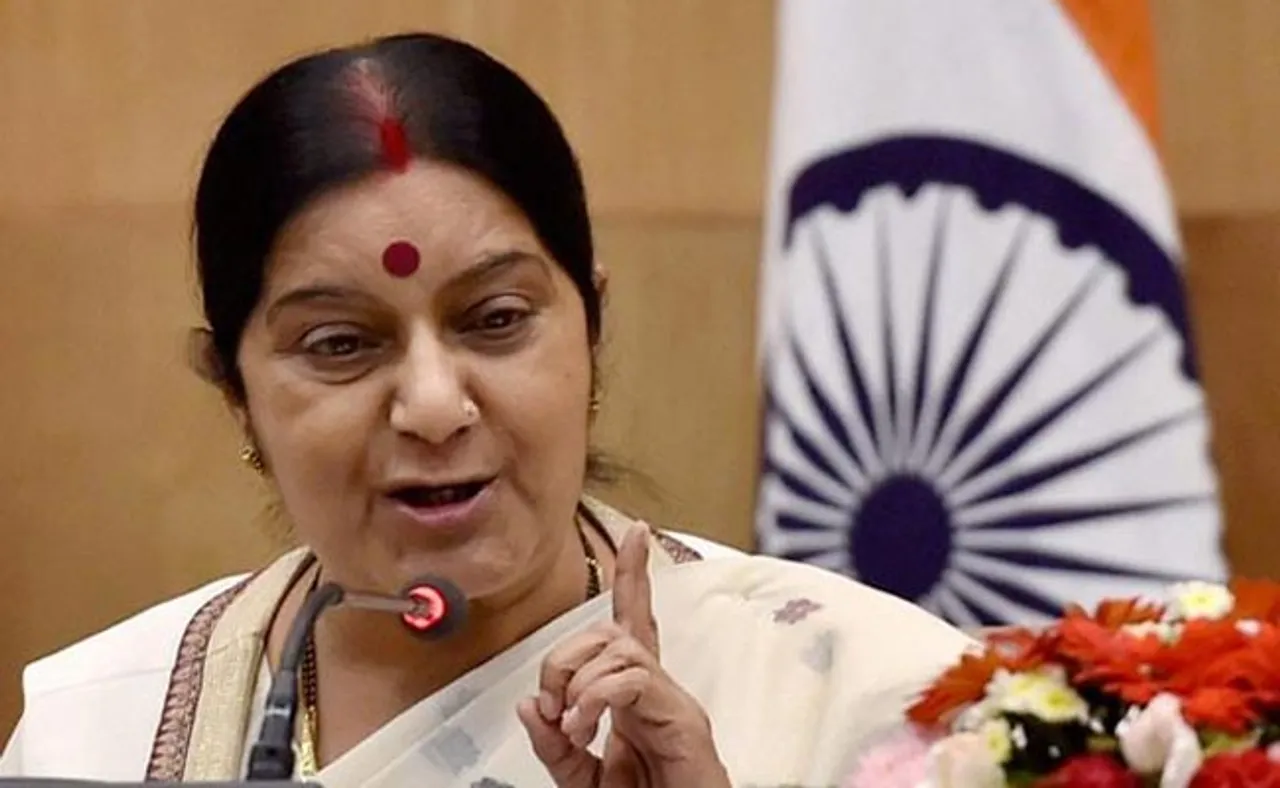 The bitterness between India and Pakistan post the Uri attacks didn't stop External Affairs Minister to go a step forward and assure a young Pakistani girl in Chandigarh about being able to return safe to her country.
Extremely overwhelmed. Spoke to @SushmaSwaraj ji who assured that Pakistani delegation of #GYPF2016 will reach Pakistan back safe. 😊 🇵🇰 🇮🇳

— عالیہ (@aliyaharir) October 1, 2016
Honored to receive Global Youth Icon Award for @aaghazedosti at @bridgegypf from #IromSharmila pic.twitter.com/Plz6ZaGm9W

— عالیہ (@aliyaharir) October 4, 2016
Aliya - I was concerned about your well being kyonki betiyan to sabki sanjhi hoti hain. https://t.co/9QyeMQfRwy

— Sushma Swaraj (@SushmaSwaraj) October 3, 2016
A delegation of 20 young students from Pakistan were present in Chandigarh for the Global Youth Peace Festival that put the spotlight on possible ways of friendship between the nation. But tensions that gripped India and Pakistan in the aftermath of the Uri attack and surgical strikes had the students concerned whether they would return home safe. One of the students tweeted to Sushma Swaraj who was prompt in her response. She spoke to the girls and assured them safe passage to Pakistan despite the tense atmosphere.
The girl is also a fan of actor Arjun Kapoor and tweeted this on her Chandigarh trip
https://twitter.com/AliyaHarir/status/781123338571649024
Sushma Swaraj, in her response to the girl, proved that the bitterness between the two countries will never come in the way of humanity.