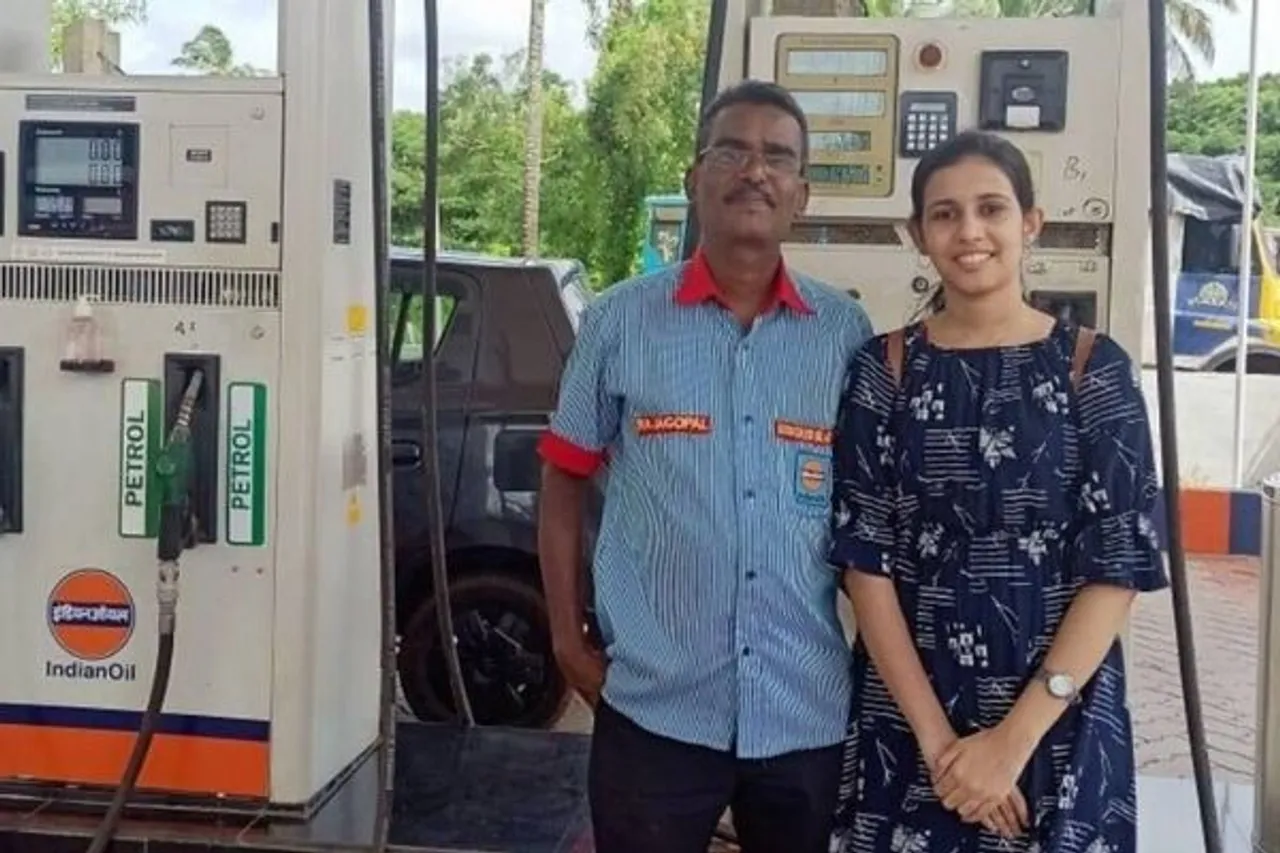 Daughter of petrol pump employee, Arya, is all set to join the Indian Institute of Technology Kanpur. Her success story has been going viral on social media with notable personalities such Hardeep Singh Puri, Union Petroleum Minister, congratulating her.
The chairman of Indian Oild Corporation (IOC), Shrikant Madhav Vaidya was the first one to share the inspiring story of Arya on the internet. Vaidya uploaded a picture of the father-daughter duo that has been going on the internet. Her father is an IOC customer attendant identified as Rajagopal. Vaidya said that Arya has made everyone at the petroleum company proud with her dedication and achievement.
He tweeted, "All the best and way to go Arya!." As per reports, Arya and her father belong from Kerala state. The Union Minister, Hardeep Singh Puri took notice of Arya and tweeted, "Arya Rajagopal has done her father Sh Rajagopal Ji & indeed all of us associated with the country's energy sector immensely proud."
Media reports said that the father-daughter duo's picture was first shared on WhatsApp group of IOC dealers. It reached a wider audience when it was shared on the IOC official pages on social media platforms. As per a report by Mathrabhumi, Arya's father has been an employee with IOC for two decades now. He has been posted at the Payyanur station in the Kannur district of Kerala. Arya's mother KK Sobhana on the other hand works at Bajaj motors. Arya has reportedly completed her B.Tech degree from NIT Calicut. She is going to join IIT Kanpur for an M.Tech degree in Petrochemical Engineering.
The local media reports that Arya rose to fame just now but she has had great performance throughout her school life.
---
Suggested Reading:
Who Is Rukmini Maitra? Kolkata Actor To Star Opposite Vidyut Jammwal In Sanak
Nushaura Candles Are Lighting Up The Future Of Women Artisans
15-Year-Old Girl Who Sold Bird Food in Connaught Place Gets Enrolled In Girls' School