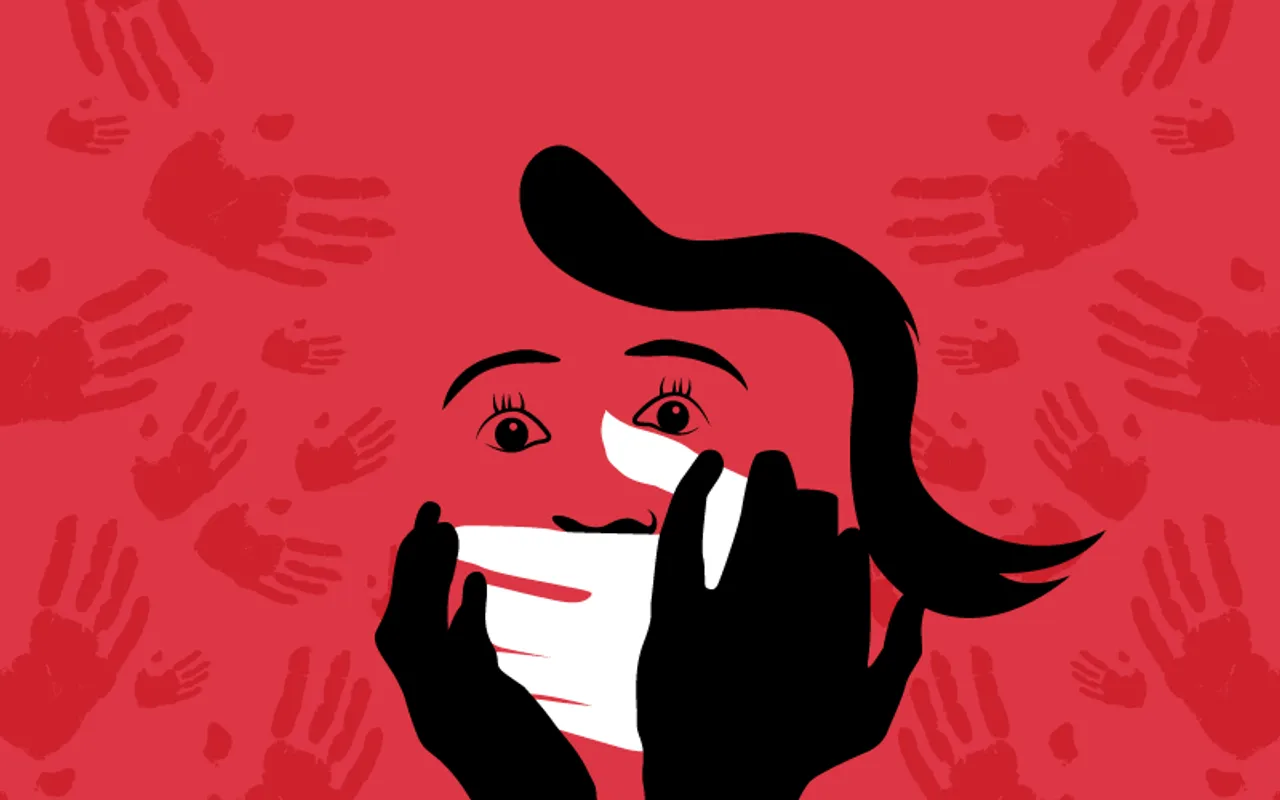 A Dalit woman in Bihar was allegedly beaten by sticks, stripped naked, and forced to drink urine by her creditors and their aides as she refused to pay an additional interest of ₹1500 on a loan of ₹9000 that she already paid. 
The alleged assaulters are still absconding while the woman sustained severe injuries. 
Bihar Woman Assaulted
In yet another shameful news of brutality against women, a Dalit woman in Mosimpur village of Patna district in Bihar was brutally assaulted, beaten with a lathi, stripped naked, and forced to drink urine after she failed to pay an additional interest on a loan her husband had taken. 
DSP, Fathua S Yadav in his statement said the police received information that a woman was assaulted due to which she received a head injury and was admitted to a hospital for treatment. On the night of September 23, the police received a written complaint and her allegations are being verified, said DSP.
The reason for the incident was that the couple refused to pay an additional interest of ₹1500, demanded by the creditor after they already repaid the loan of ₹9000 they took from the strongman of the village, Pramod Singh, as per the police.  
As per the complaint of the survivor, the incident took place around 10 pm when she went outside her house to fetch water from a hand pump. The creditor, his son, and four other people forced her to come along with them in an isolated place. They then thrashed her with lathi and stripped her naked. 
The main accused, Pramod Singh then asked his son Ashu to urinate in her mouth and pushed himself over the victim to drink it. The woman somehow managed to escape while her family members were out looking for her. They found her running towards their home, naked and injured, according to the complaint. 
The police said they have registered the complaint and formed five teams for the search of the six accused men while the raids on the accused are being conducted. 
Cases like these are, unfortunately, not new in the country. The grim reality of caste-based, gender violence surfaced yet again last month when another Dalit woman was stripped naked and beaten in the Sagar district of Madhya Pradesh for refusing to revoke her daughter's sexual assault case while her son was beaten to death. 
---
Suggested Reading: Woman Stripped Over Refusal To Revoke Daughter's Sexual Assault Case